22 September 2020
Power quality analyser MI 2893 Power Master XT from Metrel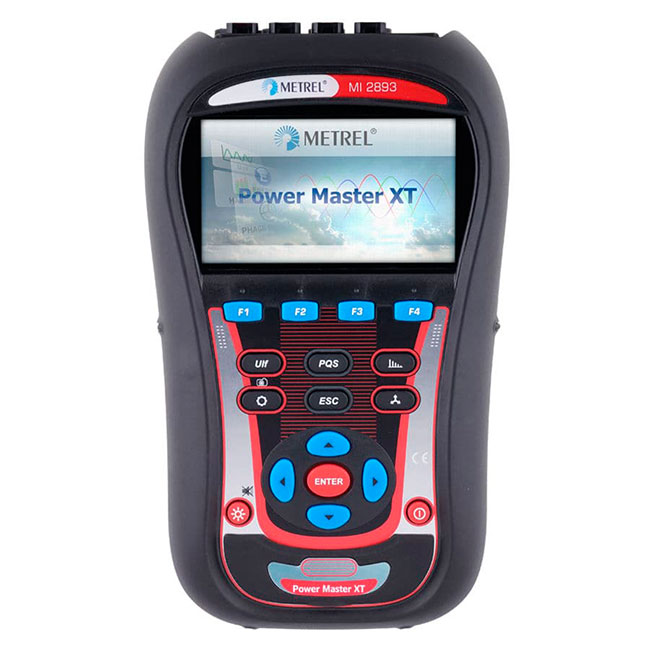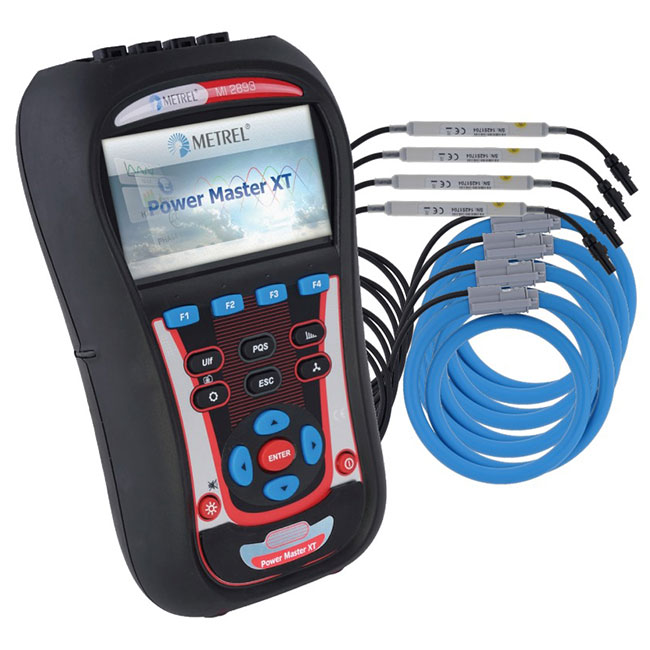 F.Fonseca presents power quality analyser MI 2893 Power Master XT from Metrel
The Metrel
MI 2893 Power Master XT
is a hand-held three phase power quality analyser with a large easy to-read graphical color display, enabling the user to detect harmonics, phasors, waveforms and transients with sampling frequency 1 MSamples/sec in the installation, simply by connecting the device with automatic smart clamp detection.
Delivered energy, especially the quality of delivered energy, became more and more important with the market deregulation, where more players are acting on the market.
Power quality refers to a different measurable parameter which must be inside the specified levels. Constant monitoring of power quality parameters allows electrical equipment to function in the intended manner without major loss of capacity or service life, this includes a steady and stable supply of electricity.
Standard IEC 61000-4-30 standardizes the measurement algorithms, parameters, accuracy and time aggregation.
Power quality analysers produced according to IEC 61000-4-30 class A must comply with the highest performances and accuracy levels to obtain repeatable and comparable results.
Besides the measuring of power quality parameters, class A analysers are capable of measuring also other power quality phenomena, like:
Signal waveforms in case of interruptions in the network;
Alarms capturing;
Transient detection in voltages and currents;
Inrush current detection.
A class analysers are intended for advanced power quality users and industrial & utilities technicians.