3 January 2019
Manutenção Website - F.Fonseca presents compressed air leak detection Leakshooter LKS1000 from Synergys Technologies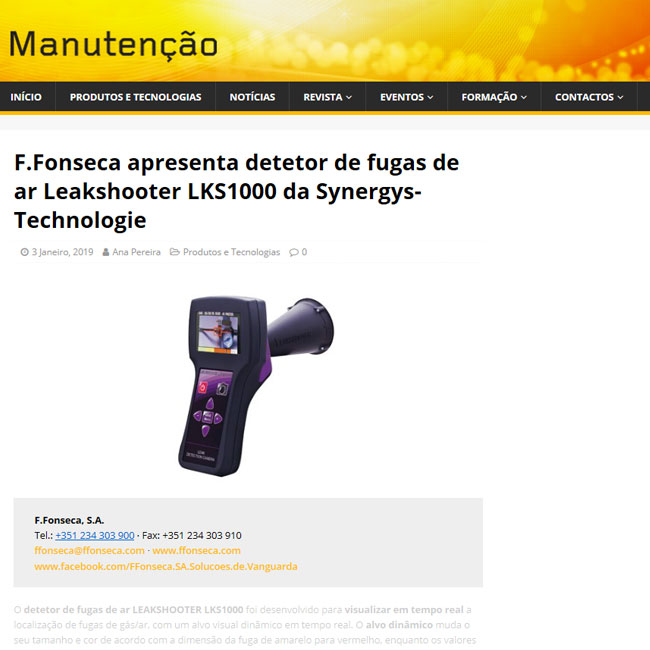 Hear, See, Measure, Shoot and Record with Leakshooter LKS1000.

The Leakshooter LKS1000 has been designed to show you in real time on a visible scene the location of gas/air leaks with visual dynamic real-time target. The dynamic target will change in size and colour according to the severity of the leak, from yellow to red, dB RMS and MAX values are continuously measured and displayed on a colour and digital bar graph. There is the possibility to take up to 1000 scene pictures, store them and download to PC.

Compressed air (and other gas) are at same time a very large cost to a company's budget each year. It is therefore imperative and sensitive to continuously inspect the company's air, vacuum or gas installations.
A leakage test may prevent from more severe and costly problems.
Download

144,7 KB