1 June 2018
Website O electricista - F.Fonseca presents non-contact safety sensors STR 1 Sick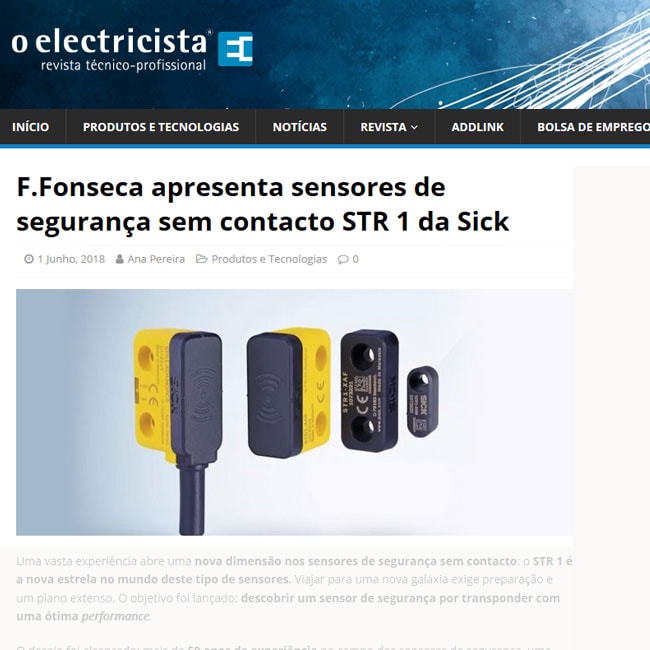 A wealth of experience opens up a new dimension for safety switches: The STR 1 is the new star of the switching universe!
Traveling to a new galaxy demands thorough preparation and extensive planning. The objective has been set: To discover a transponder safety switch with exceptional performance.

The equipment is on board: Over 50 years of experience in the field of safety sensors, an established product range backed up by a worldwide service network, and Sick's quality guarantee as a market leader. The result: the STR1. Mission accomplished!

The Sick´s STR 1 transponder safety switch has monitored semiconductor outputs (OSSDs) and can be safely connected either individually or in series. It can be used for applications where a high level of manipulation protection is required. The STR 1 is available with three codes. Universally coded sensors accept all actuators. An actuator must be taught into both the uniquely coded and permanently coded variants; this is the only actuator that the STR 1 then accepts. The sensor has three active sensor surfaces. The actuator comes in three different sizes. This allows the STR 1 to offer maximum mounting flexibility.
Download

126,0 KB