14 January 2020
WebSite Renováveis Magazine - F.Fonseca presents Area Protection Solutions Safe Robotics from SICK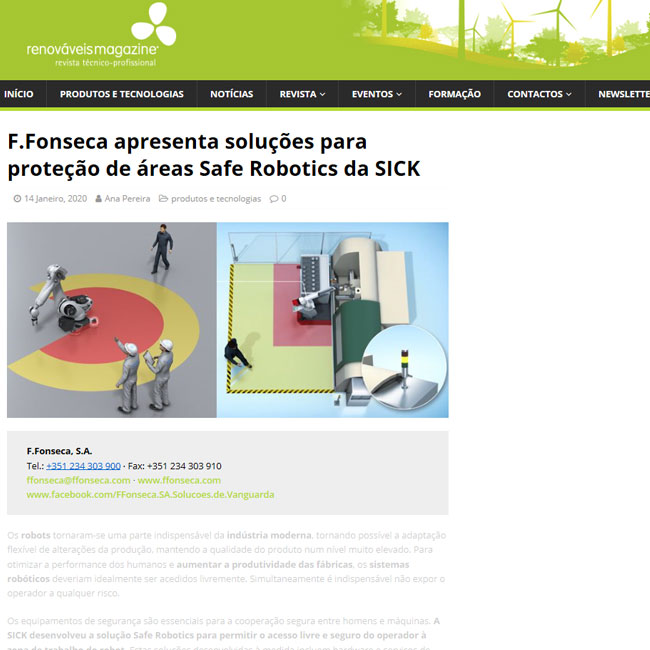 Flexible and efficient hazardous area protection for robots.

Robots have become an indispensable part of modern industry. They make it possible to flexibly adapt to changing production conditions while keeping product quality at a consistently high level. To optimally enhance the performance of humans and to increase the productivity of plants, the robotic system should ideally be freely accessible. At the same time this must not pose any risk to the health or life of the employees.

Safety is essential for the cooperation between humans and machines. Sick offers Safe Robotics Area Protection Solutions to enable free and safe access of the worker to the robot work area. These tailored complete solutions include hardware and engineering services: from planning to implementation through commissioning. The objective is to optimize the robotics applications by protecting hazardous areas in accordance with international standards. Sick safety solutions increase productivity, enable ergonomic processes and save time and money. Safe Robotics Area Protection Solutions prevent unnecessary robot stops. An automated restart can be implemented depending on the robot application.
Download

140,3 KB