12 April 2019
Website Robótica - F.Fonseca presents labelling systems - Duomatt/Trafolite from Murrplastik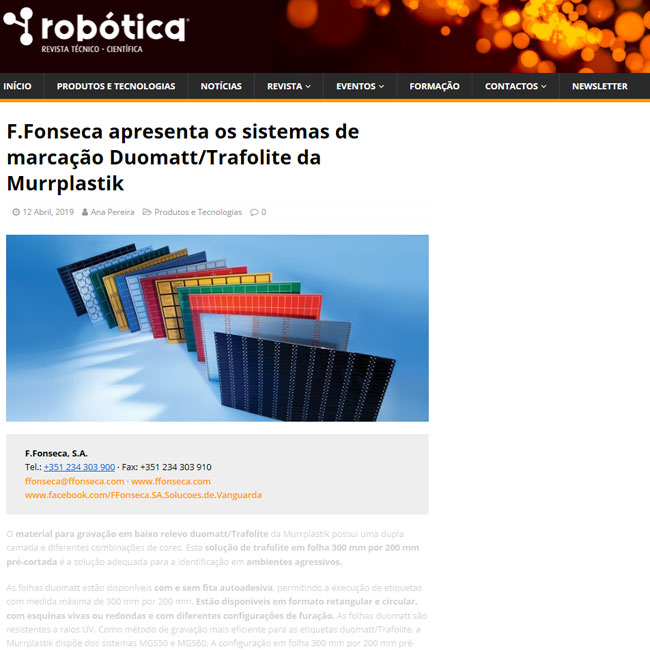 The duomatt double-layer material with a colored outer layer and various color combinations from Murrplastik is the solution for definitive labelling on hazardous environments.

The duomatt sheets are available with self-adhesive foil (SK) or adhesive foil (HF). Available in square, rectangular and circular versions with and without corner radius, optionally with holes, slots or granulation. This material is UV resistant on the outer layer and it is available with a thickness of 0.8 mm or 1.5 mm.

The labelling methods available for engraving include the systems MGS50 and MGS60.

Download

99,4 KB