20 June 2018
Website Robótica - F.Fonseca presents modular panel industrial PC TPC-5172T – Advantech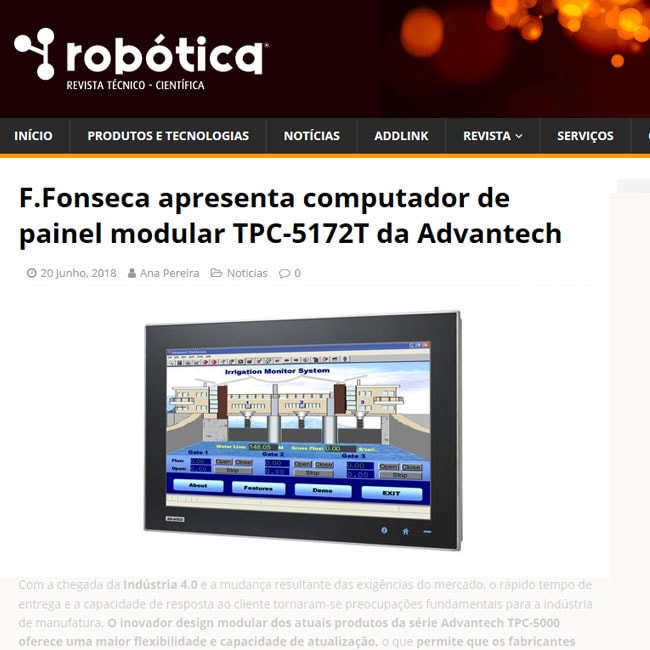 With the arrival of Industry 4.0 and the resulting shift in market demands, a rapid time-to-market and customer responsiveness have become key concerns for the manufacturing industry. The innovative modular design of Advantech's latest TPC and UNO series products offers increased flexibility and updatability that allows manufacturers to more promptly respond to market demands and reduce operating costs. This modularization also enables cost-effective equipment upgrades for truly future-proof infrastructure.

The TPC-5000 is the first modularized model of Advantech's control panel products with 15", 17" or 21.5" available.
The modularized design ensures flexible expansion and configuration, as well as easy maintenance and upgrades. To withstand a wide-range of environments, the system also features an IP66-rated front panel for water and dust resistance, a glass panel with 7H surface harness that supports projected capacitive or 5-wire resistive touch control, and a robust system enclosure with die-cast aluminum alloy front bezel.
Additionally, the TPC-5172 panel module can be fitted with an optional Wi-Fi/NFC module to enhance wireless communication.
Download

137,8 KB