9 August 2018
Website Robótica - F.Fonseca presents safety laser scanners microScan3 Core - Sick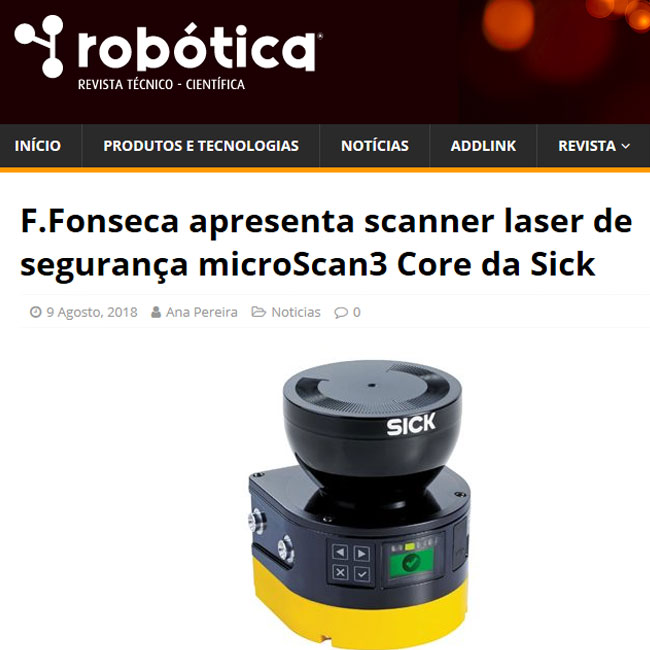 Now with PROFIsafe and EtherNet/IP CIP.

With microScan3 Core, Sick is starting a new safety laser scanner product family for the protection of stationary applications such as hazardous areas, entrances, and hazardous points. The innovative safeHDDM® scanning technology increases the reliability of the microScan3. It is outstanding in dust and ambient light. It increases the productivity and availability of machines. The housing is rugged. Smart connectivity facilitates safe integration into networks and cuts cabling costs. Using Safety Designer software, the microScan3 can be intuitively configured and commissioned. The operational status can be called up and read clearly on the multicolored display or via the network. What can first impress, and repeatedly generate enthusiasm? The microScan3 from Sick.

Sick has combined its extensive knowledge, considerable experience, and power of innovation into this safety laser scanner. The microScan3 complies with stringent international safety standards. Every detail has been reexamined in order to meet your requirements as fully as possible. The result is a new benchmark for safety laser scanners, personal safety, and productivity.

You too can benefit from the reliable network integration – perfect for future-oriented applications such as networked production facilities and human-robot interaction. Take advantage of this technology to reduce your costs and increase your productivity.
Download

149,7 KB