20 August 2019
Website Robótica - F.Fonseca presents switching automation light grids FlexChain from SICK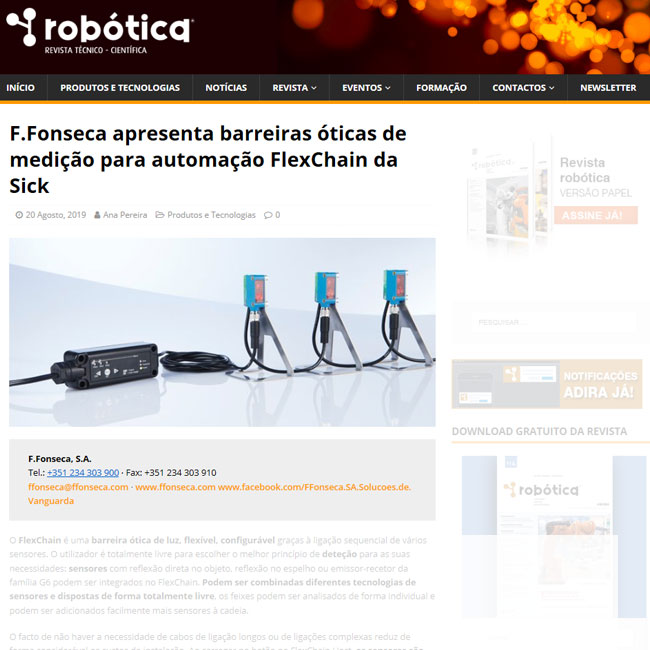 The flexible and efficient detection system in one chain.
The FlexChain is a flexibly configurable light grid thanks to the sequential connection of several sensors. There is no need for long connection cables or complex wiring.

By pressing a button on the FlexChain Host, the sensors can be addressed and taught-in automatically, meaning the system is immediately ready for use. Different sensor technologies can be combined and freely arranged: Through-beam photoelectric sensors, photoelectric sensors. The raw sensor data is evaluated via the FlexChain Host with integrated logic modules or forwarded directly via IO-Link, CANopen, RS-485 or I/O signals. Detailed diagnostic information ensures optimum process stability and measurement certainty during operation.
Download

110,2 KB