25 September 2018
Website Robótica - F.Fonseca presents vertical robot type RV-F series - Mitsubishi Electric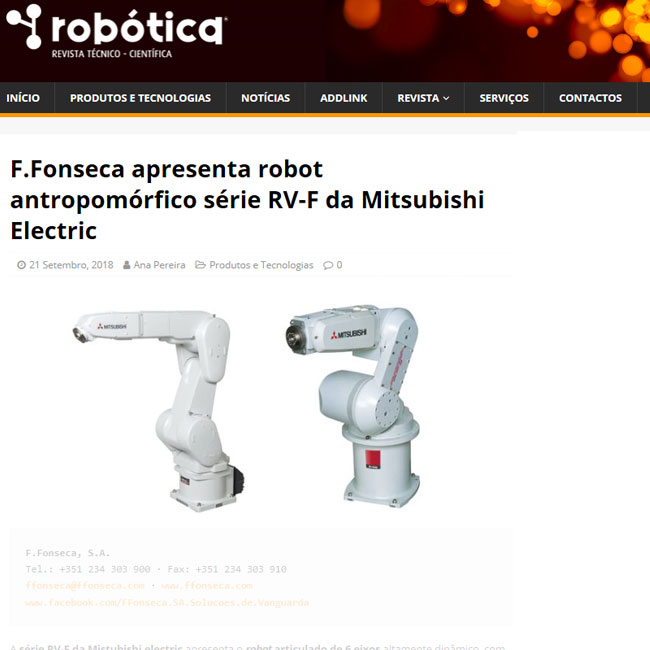 The RV-F series presente a highly dynamic 6-axis articulated robot with a high degree of quality and reliability.
The double arm structure not only provides an advantage in terms of freedom of movement, but also more stability and versatility. Depending on the model, the robots are prepared to withstand loads of 2 to 70 kilograms and working distances of 504 to 2055 millimeters. Working in confined spaces, and installed in the wall or ceiling, is no problem for the RV-F series.

Cycle times of 0.32 seconds, increase the productivity of the manufacturing process and allow the use in high-speed systems. All systems up to 20 kg have the same controller, the compact CR750.
All systems have integrated Ethernet communications, USB, and option axis cards as well as manual inputs / outputs.


Download

117,3 KB