5 December 2019
Website Robótica - New magazine F.Fonseca Industrial Automation, edition 2019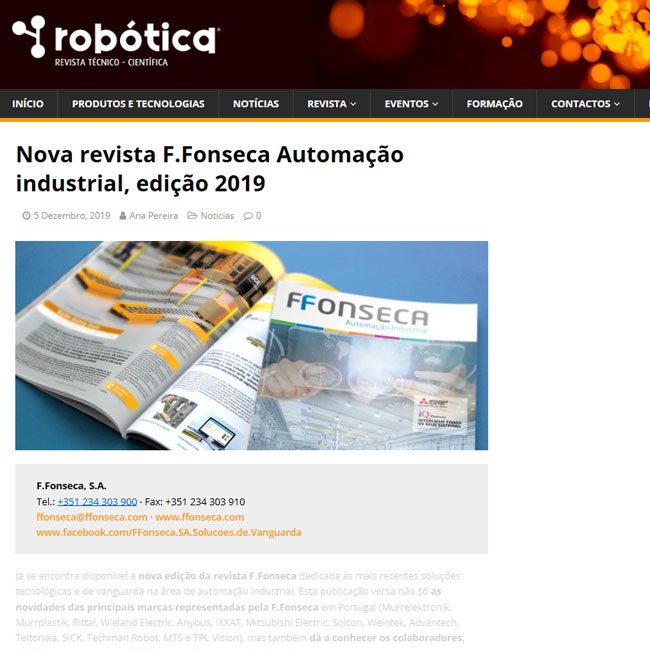 The new edition of F.Fonseca magazine dedicated to the latest technological and high tech solutions in industrial automation area is now available.
This publication is not only about the news of the main brands represented by F.Fonseca in Portugal (Murrelektronik, Murrplastik, Rittal, Wieland Electric, Anybus, IXXAT, Mitsubishi Electric, Solcon, Weintek, Advantech, Teltonika, SICK, Techman Robot, MTS and TPL Vision), but also makes known the employees, initiatives, events and activities that are part of our daily lives!
The contents presented are subdivided into different segments, including the electrical panel, industrial networks, human machine interface, drives, control, detection, measurement, machine safety, automatic identification and artificial vision, with the promotion of new features, products, solutions and services.
If you didn't receive a copy of this number in your mailbox, you can request it for free at
marketing@ffonseca.com
or view it digitally at
www.ffonseca.com/downloads
.
Download

107,9 KB