Process, Instrumentation & Environment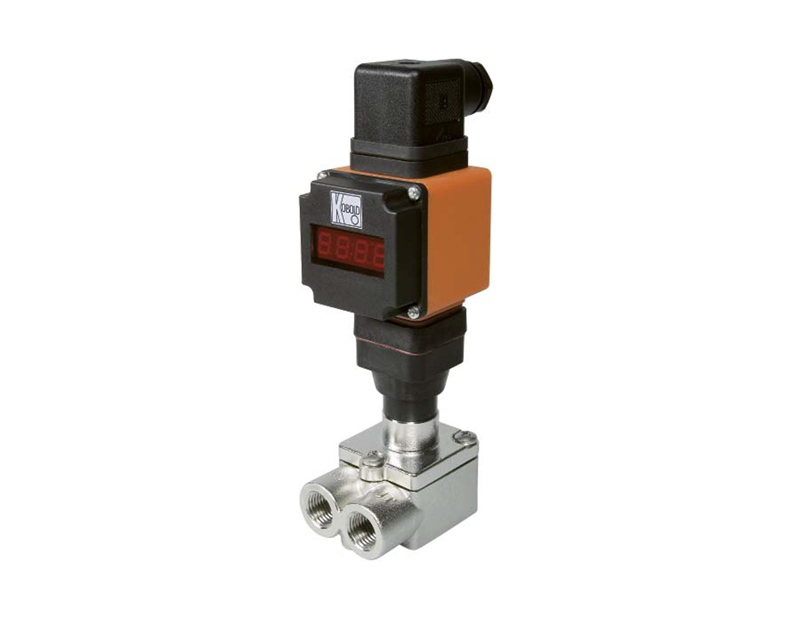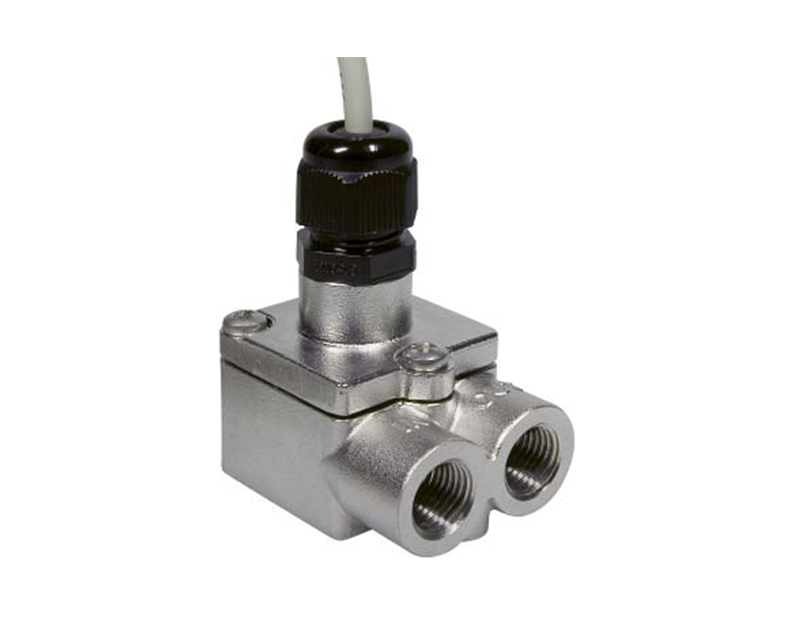 Inspired measurement technology for small volume flow.
With its new DTK impeller flow gauge for small quantities, Kobold-Messring GmbH offers a new versatile, efficient and very economic piece of equipment. This gauge was specially developed for use in low viscosity liquids. It's very compact construction means it can be used in machines with restricted space as well as in industrial systems.
A special advantage of this gauge is its long term stability and robust construction.

In the DTK flow gauge the medium flows through a specially formed flow casing thus causing the impeller to rotate. Two magnets on the impeller generate electrical impulses in a Hall sensor. The frequency emitted by the electronics is then directly proportionate to the flow velocity.
Downline electronics can use these signals for measuring, monitoring and dosing.


With a measuring range of 0.05 - 0.6 liters per minute to 1.0 – 12 liters per minute and a measuring accuracy of 2% from measuring range full-scale value the measuring device can be used universally. The maximum medium temperature is 140 °C and the maximum pressure 30 bar. This means it can also be used under harsh industrial conditions. In order to cover a wide range of applications the housing, nozzles and axle have been made of high quality steel and the impeller is made of PVDF. Mechanical connection is provided by means of either a G thread or an NPT thread.
Features
Measuring range: 0,05 - 0,6 ...1,0 - 12 L/min water;
Connection: G 1/4, ¼ NPT;
Material: St. steel;
Max. pressure: 30 bar;
Max. temperature: 140°C;
Accuracy: ± 2 % FS;
Pulse output, analogue output;
Contacts, digital display.
Advantages
Simple and reliable design;
Economical choice for many applications;
To be used in equipment where space is at a premium.
Industries
Low viscosity liquids;
Nonconductive liquids;
Volume dosing with external electronics;
Laundry machines;
PCB manufacture machines;
Agricultural machinery.
F.Fonseca is the representative of Kobold in Portugal.