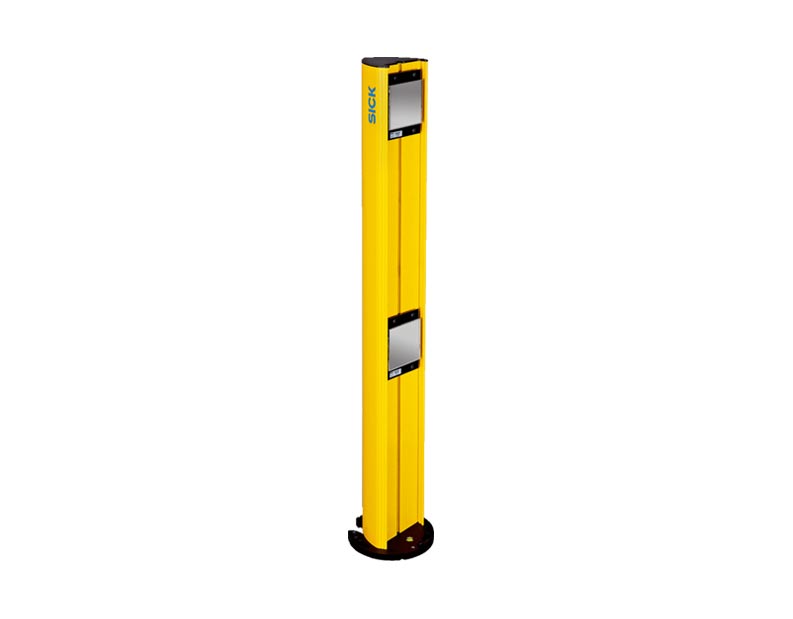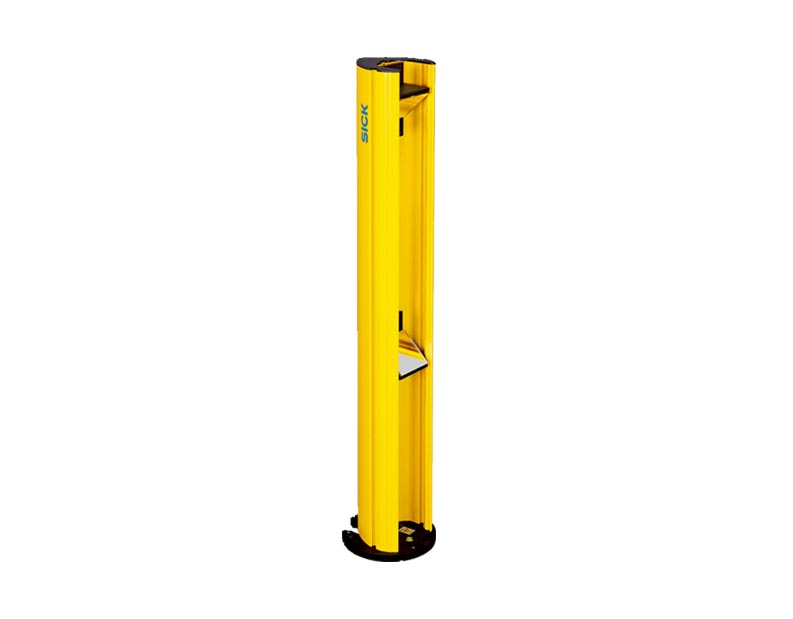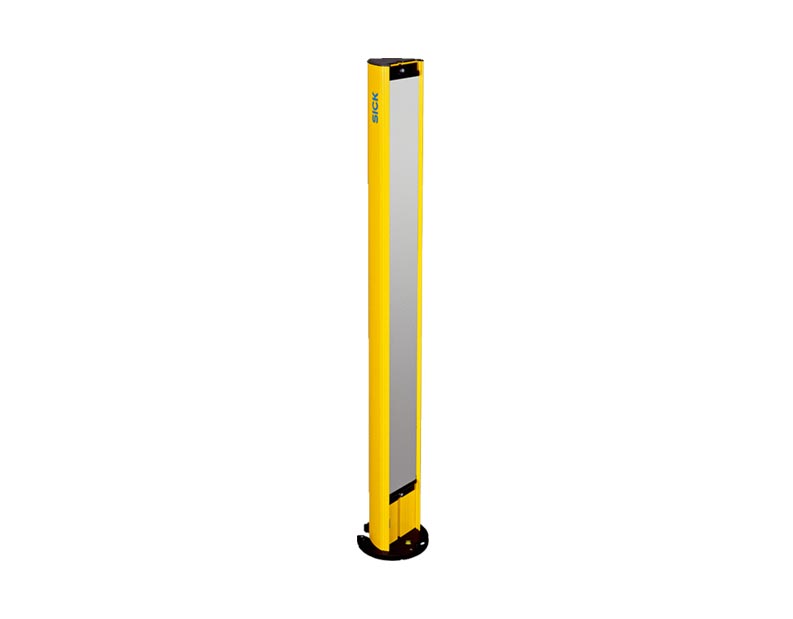 Free choice of space for the safety: Mirror and device columns from SICK are used in applications where it is difficult to mount optoelectronic protective devices. Used together, mirror and device columns are the ideal solution to protect multi-sided areas in machining centres or material transfer applications.

The optoelectronic devices can be mounted to freestanding device columns to ensure hazardous areas are properly safeguarded. Mirror columns are used in conjunction with device columns to deflect the beam
from the sender to the receiver. Since multiple sides of a machine can be protected with a single pair of devices, the overall wiring is reduced. In addition to reliable device protection, the device columns have two external mounting grooves, which enable muting arms to be installed.
Features
Free-standing mounting solution;
Compact, rugged design and extremely high stability;
Simple mounting and adjustment;
Large reflector surface for efficient multisided protection via beam deflection and high availability;
Mirror columns in various lengths;
With a continuous mirror for safety light curtains and for multiple light beam safety devices with any number of beams.
Advantages
Sturdy, torsion-free device protection prevents damage and reduces costs;
Simple, convenient installation of additional accessories due to the external mounting grooves on the device column;
Multi-sided protection with deflector mirror eliminates additional active devices, which reduces cabling effort and costs;
Increased productivity due to unhindered access to the system while maintaining protection;
Separate adjustable mirrors simplify commissioning.
Industries
Automotive;
Handling machines;
Robotics;
Packaging.
F.Fonseca is the representative of Sick in Portugal.