Process, Instrumentation & Environment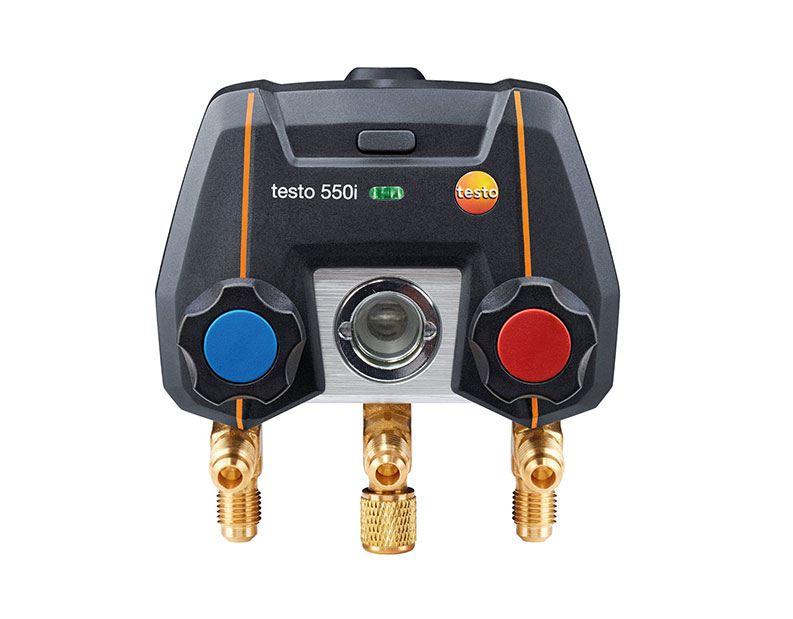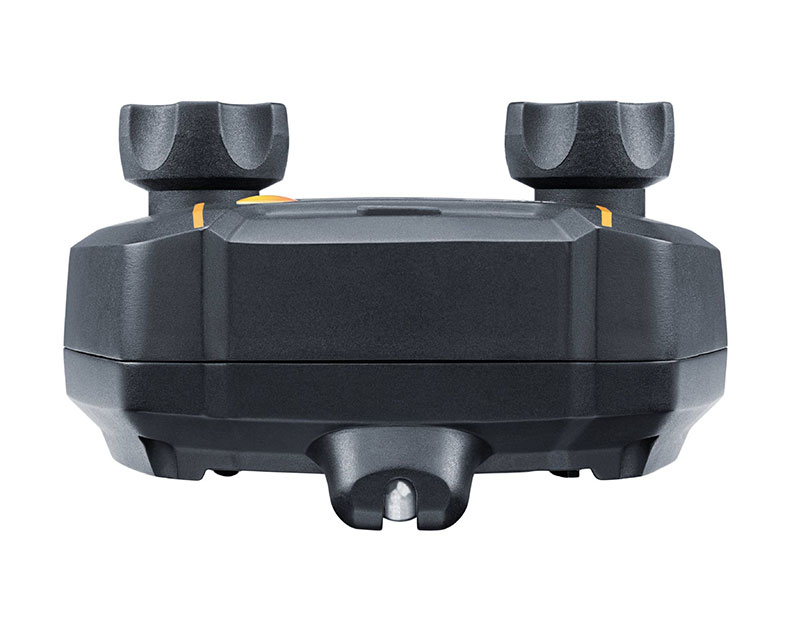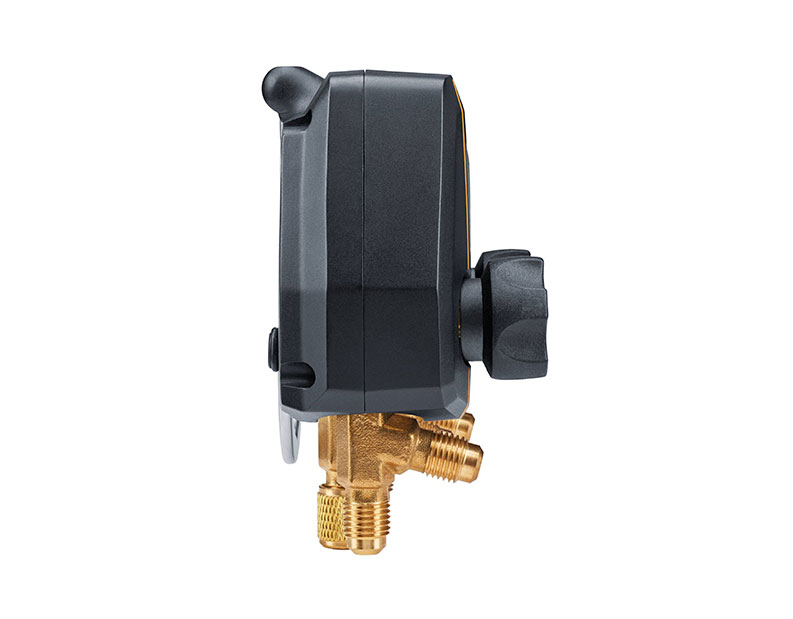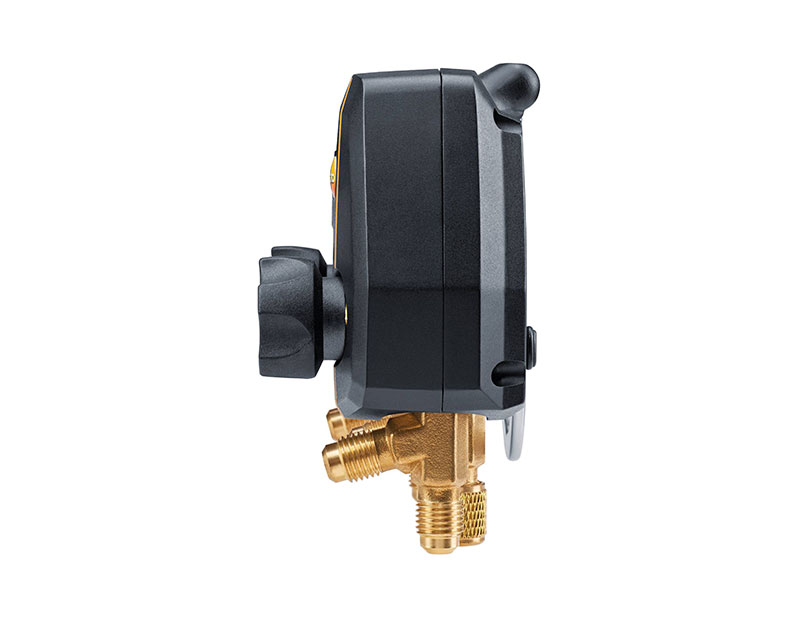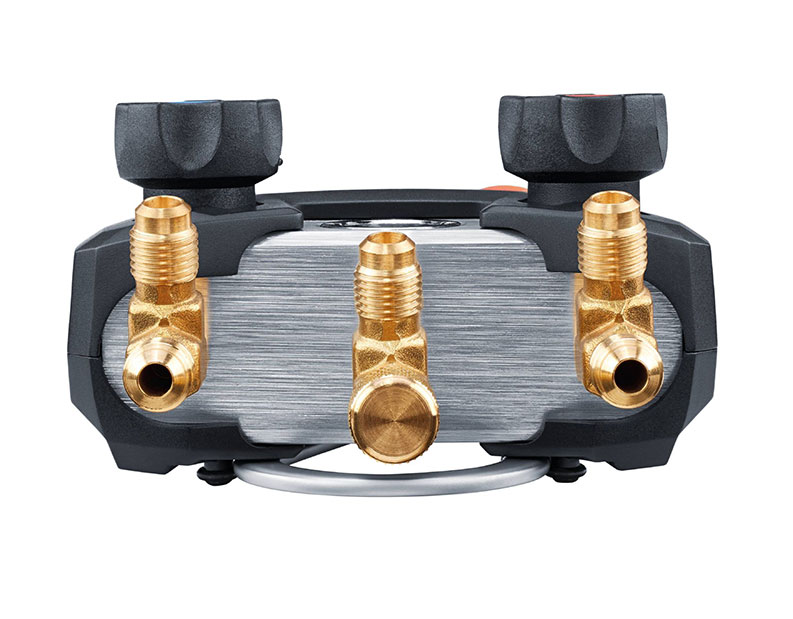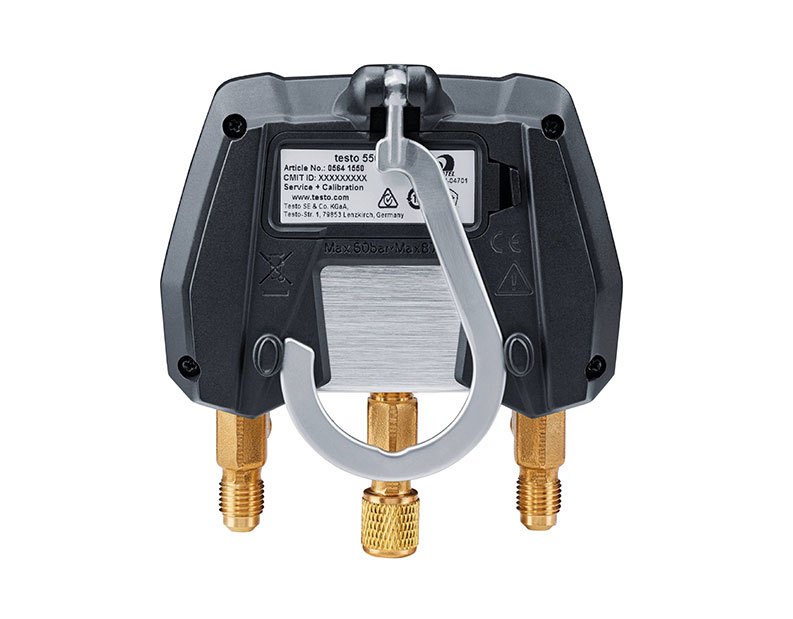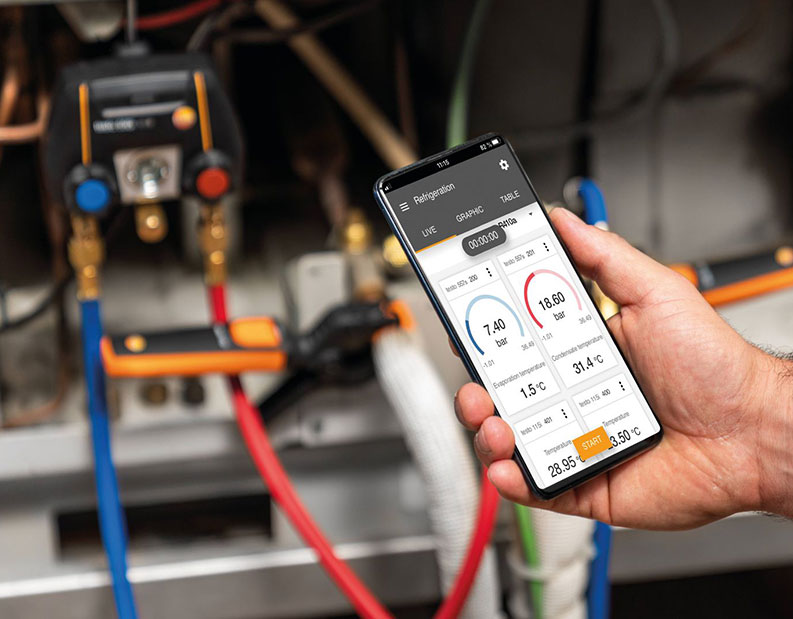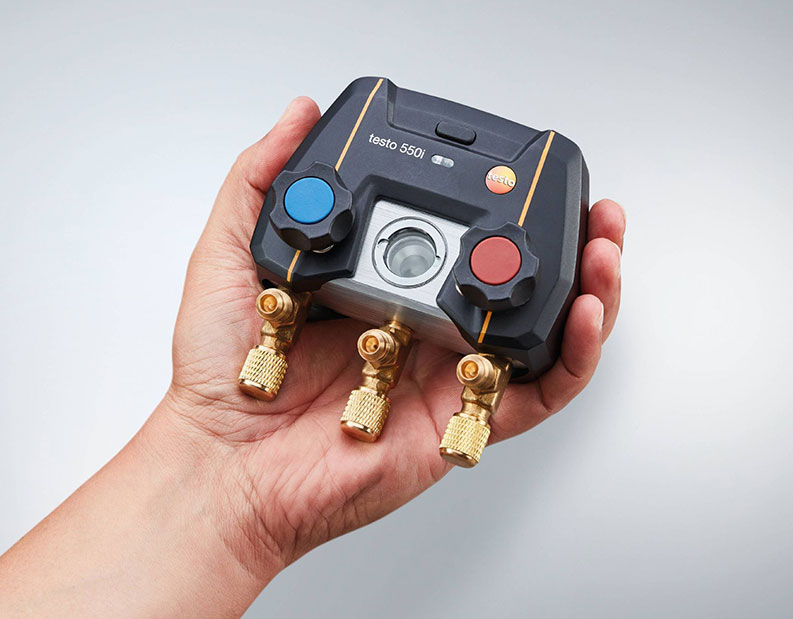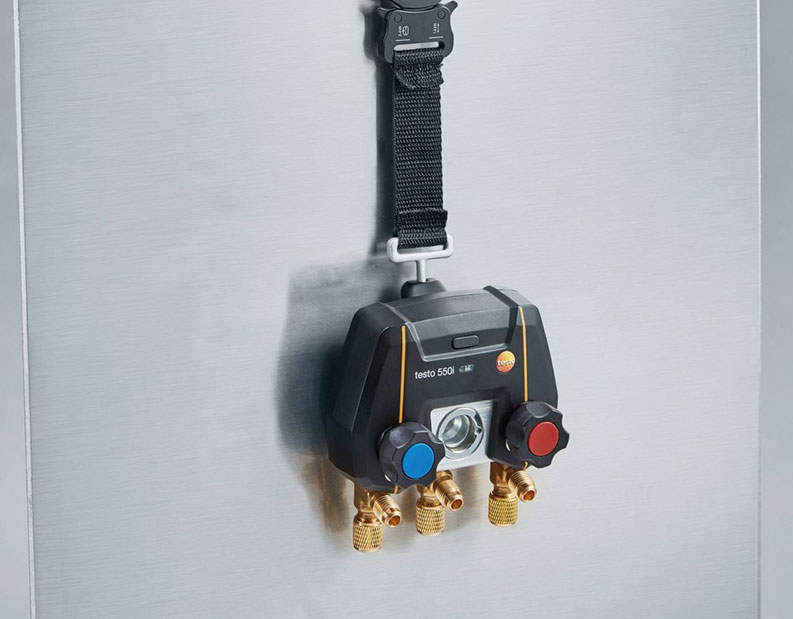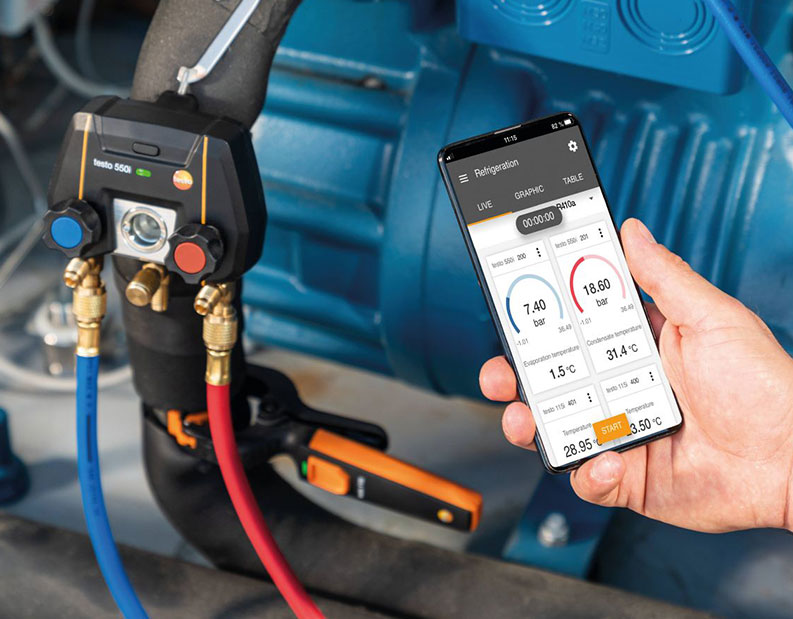 App-controlled digital manifold with Bluetooth and 2-way valve block.

The testo 550i app-controlled digital manifold with Bluetooth®, 2-way valve block and sturdy hook offers extensive measurement technology in an exceptionally compact format. Use this extremely robust manifold to carry out your everyday work on refrigeration and air conditioning systems and heat pumps wirelessly, with ease and reliability. All using the testo Smart App on your smartphone or tablet.

Features
Pressure measurement: -1 to 60 bar;
Accuracy: ±0.5 % fs;
Resolution: 0.01 bar;
Probe connection: 3 x 7/16" – UNF;
Overload rel. (high pressure): 65 bar;
Weight: 595 g;
Dimensions: 77 x 109 x 63 mm;
Operating temperature: -10 to +50 °C;
Protection class: IP54;
System requirements: requires iOS 11.0 or newer; requires Android 6.0 or newer; requires mobile end device with Bluetooth 4.0;
Battery type: 3 AAA micro batteries;
Battery life: 130 h;
Data transfer: Bluetooth®;
Radio range: 150 m;
Refrigerants in instrument: R407H; R23; R290; R1234yf; R442A; R134a; R123; R452B; R438A; R421A; R453a; R401B; R1233zd; R410A; R407A; R407C; R452A; R401A; R422C; R427A; R422B; R424A; R125; R414B; R404A; R408A; R448A; R422D; R12; R114; R421B; R449A; R409A; R420A; R444B; R32; R454A; R124; R402A; R450A; R407F; R416A; R13; R437A; R1234ze; R454B; R402B; R22; R434A; R454C; R455A; R458A; R500; R502; R503; R507; R513A; R600a; R718 (H₂O); R744 (CO₂);
Refrigerants update via App: R11; FX80; I12A; R1150; R1270; R13B1; R14; R142B; R152A; R161; R170; R227; R236fa; R245fa; R401C; R406A; R407B; R407D; R41; R411A; R412A; R413A; R417A; R417B; R417C; R422A; R426A; R508A; R508B; R600; RIS89; SP22.
Advantages
All activities, from measurement through to documentation, using the testo Smart App on your Smartphone;
The smallest digital manifold on the market;
Maximum reliability thanks to the extremely robust housing with IP54 protection class;
Optionally expandable with testo Smart Probes for temperature, humidity and vacuum.
Industries
Automatic calculation of the target superheat (in conjunction with the testo Smart App and the appropriate Testo Smart Probes, e.g. testo 115i and testo 605i);
Determination of high and low pressure, automatic determination of condensation and evaporation temperature and calculation of superheating/subcooling. All the results can be read simultaneously on one display (in conjunction with the appropriate Testo Smart Probes);
Evacuation: graphic progression display of the measurement with indication of the start and differential value (in conjunction with the appropriate Testo Smart Probe, e.g. testo 552i vacuum probe);
Tightness test: recording and analysis of the pressure curve.
F.Fonseca is distributor of Testo in Portugal.