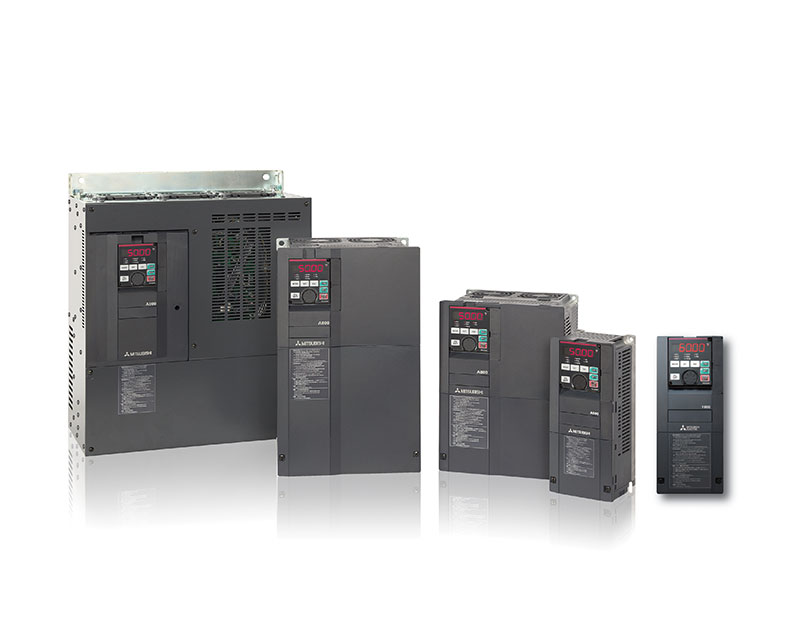 Mitsubishi Electric is set to launch the latest addition to its FR-A800 and FR-F800 inverter drives in Europe this year. It is based on its FR-A800 and FR-F800 series variable speed drives with an integrated web server and 100Mbit Ethernet TCP/IP connectivity as standard.

Ethernet connectivity as standard considerably lowers the cost of connecting this variable speed drive into an Ethernet TCP/IP environment. Engineers can use the Mitsubishi Electric FR‑Configurator2 software to search the network from a single location and easily identify connected FR-A800 and FR-F800 models. Direct Ethernet connection not only eliminates the cost of option cards, but also makes the set-up, monitoring and adjustment of parameters on an FR-A800-E more convenient.

The integrated web server provides users with additional cost benefits by allowing them to fine-tune production settings and reduce downtime by connecting directly to the drive. A standard web browser can be used to connect to the drive, either with an Ethernet cable, or remotely from anywhere in the world via a VPN. This connection enables convenient status monitoring and adjustment of the drive, as well as simplified diagnosis and improved response times for maintenance.
Extending the
FR-A800 and FR-F800
inverter series networking capability with on-board Ethernet as standard greatly increases the flexibility of the drive, as well as making connection to parallel networks simple. For example, users could select a dedicated industrial network protocol card to connect the drive into a wider automation network, and use the additional on-board Ethernet port for remote access or to link the drive to another device, such as a PC for quality control functions. Completing the almost universal connectivity options, compatibility with the latest 100Mb CC‑Link IE Field option is standard as well, in addition to the higher level Gigabit variants.
The drive will also be launched with a dedicated App suitable for use with mobile devices including iPhones and iPads. The App will provide a wide range of control and monitoring options, from simple incremental forwards and backwards motor control - through to managing alarms and operating parameters remotely. The convenience this provides will be attractive for system builders, maintenance providers and end users while they are on the move, either on or off site.
Features
Range: 200V-240V, 0.75kW-110kW;
Range: 380V-500V, 0.75kW-630KW;
Communication networks as option: CC-Link, CC-Link IE, Profibus DP / V1, Profinet, DeviceNet, Ethernet IP, EtherCat, CanOpen, LonWorks, RS485, Modbus, BacNet;
Certifications: EMC, safe, marine, TÜV, UL, cUL and CE002E.
Advantages
Ethernet port TCP / IP that support CC-Link IEF Basic e Modbus/TCPIP;
Reduce of energy cost;
Easy configuration;
PLC functionality;
3 year warranty.
Industries
F.Fonseca is the representative of Mitsubishi Electric in Portugal.