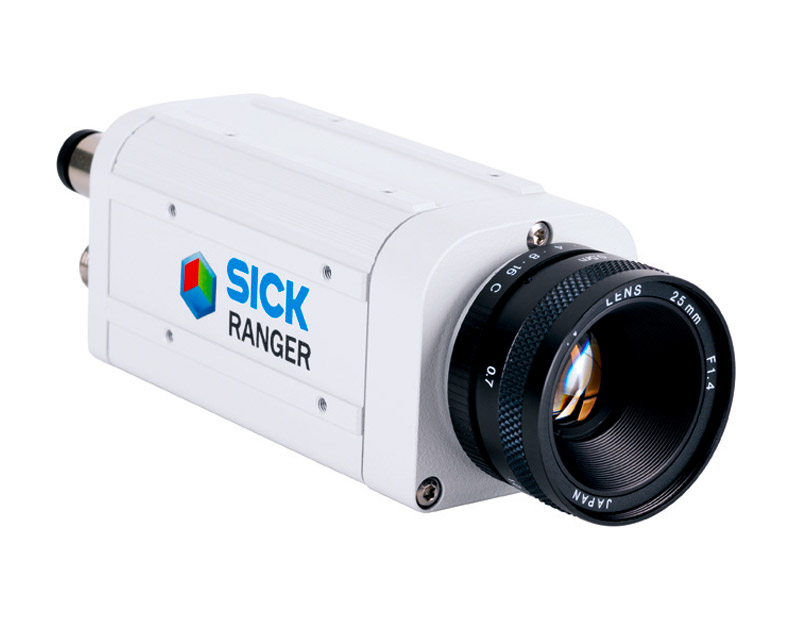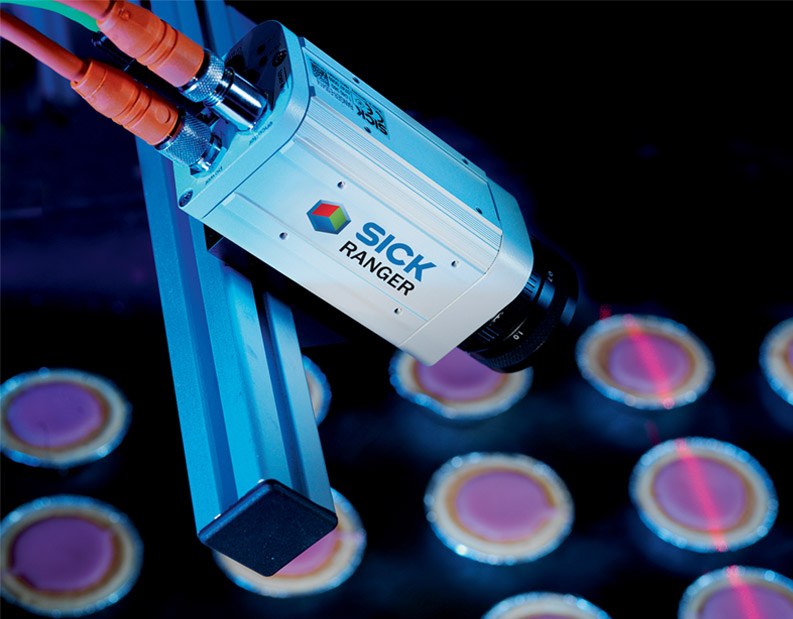 Sick high-end cameras are the ultimate cameras for the most versatile needs. With their unsurpassed 3D measurement speed combined with high data quality, and flexible MultiScan functionality, they are used in tough industrial environments worldwide. The high-end cameras provide vital object information, such as 3D shape, contrast, color, gloss, and surface defects - all at the same time - creating reliable solutions for demanding applications.

The
Sick high-end 3D camera Color Ranger
provides more information about inspected parts than ever before. Knowing not only the 3D shape and the contrast of parts, but also their colors, allows for more reliable decisions and improved production quality. The
ColorRanger
combines the functionalities of a 3D camera and a LineScan color camera with on-chip white balancing and spatial correction for high-quality color images. With the
3D Camera Color Ranger
, all data needed comes from one singlecamera, which reduces hardware and integration costs. The ColorRanger is the ideal choice for applications where both 3D shape and color texture matter.
Features
High-speed 3D with color up to 11kHz;
Up to 3,072 pixels resolution in color and 1,536 pixels in 3D;
Multi-linear: RGB + Monochrome (w / + w/o IR);
On-chip color channel white balancing;
Spatially corrected color output;
Easy in-machine 3D calibration tool;
High flexibility in configuration, including MultiScan, data triggering, and field-of-view;
Gigabit Ethernet interface.
Advantages
Using 3D and color imaging in part inspection allows for more reliable results and will improve your system's up-time and quality;
ColorRanger with MultiScan technology replaces the need for several different cameras, which reduces the solution cost and complexity;
Getting all the measurements you need from one camera allows for concise solutions to reduce system size and allow for retrofit;
Contrast-independent 3D and high quality color gives you reliable measurements to ensure product quality;
Full flexibility in the field-of-view in combination with an easy in-machine 3D calibration tool gives you dimensions in millimeters wherever you need it;
Gigabit Ethernet for remote sensing over long cable distances allows you to put your PCs in a safe and convenient place.
Industries
Foods and beverage;
Tire;
Electronics.
Ref. A01106033
F.Fonseca is the representative of Sick in Portugal.