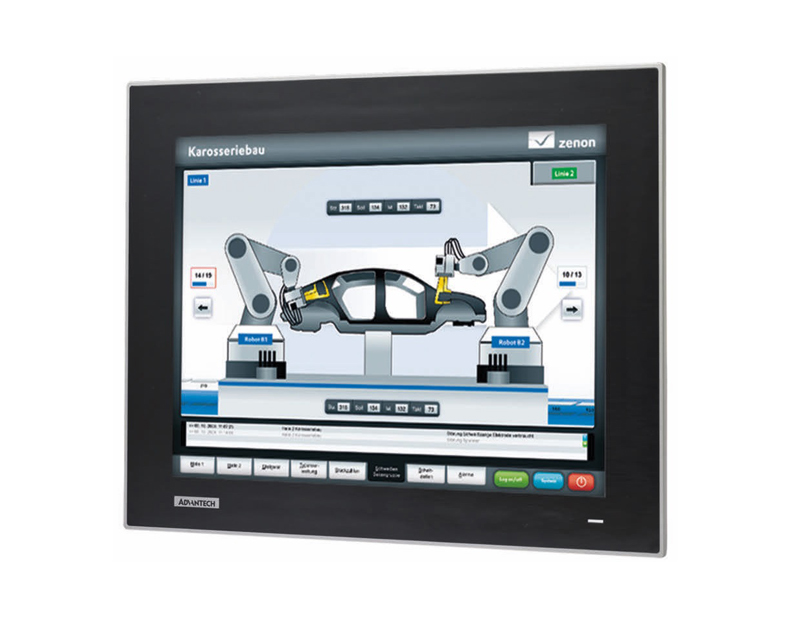 The TPC-1251T, from Advantech, thin client terminal with a 12.1" XGA LCD, low power embedded Intel® Atom™ E3827 1.75 GHz Dual-core Processor and 4GB (8GB optional) DDR3L SDRAM provides computing performance in a compact fanless system.

To enhance its durability, the industrial touch panel computer TPC-1251T, from Advantech, is true-flat touch screen designed with IP66 front protection, die-cast Al Alloy front bezel and 5-wire resistive touch. It supports wide operating temperatures -20~60°C and includes full size mini-PCIe slot to extend the functionality and meet a variety of automation applications needs. Through the Mini-PCIe slot, Advantech iDoor technology (optional) can provide more I/O connectors, Isolated Digital IO, the Fieldbus Protocol, 3G/GPS/GPRS/Wi-Fi Communication and MRAM.



Features
Industrial 12.1" XGA TFT LCD with 50K Lifetime LED Backlight;
Intel® Atom™ E3827 1.75 GHz Dual-core Processor with 4GB DDR3L SDRAM;
Supports wide operating temperatures -20~60°C;
True-flat with IP66;
Front LED indicator to show operating status;
Durable 5-wire resistive touch screen;
Compact fanless embedded system with al alloy front bezel, chassis;
Grounding protection.
Advantages
Supports iDoor technology for diverse applications. It's a brand-new design concept which utilizes the mini PCIe format to allow the user to install an expansion kit for communication, fieldbus protocol and digital I/O. So the user can order the computer and add this board later on when he really needs it, or he can replace it with a different one using always the same computer;
Supports Advantech WISE-PaaS/RMM Remote Device Management Software to allow remote KVM for maintenance, remote power on/off and scheduling for energy saving and a lot of other functionalities.
Industries
Automotive;
Food and beverage;
Still;
Paper;
Glass;
Plastic;
Water;
Oil and gas;
Cement;
Machine builders.
F.Fonseca is the representative of Advantech in Portugal.