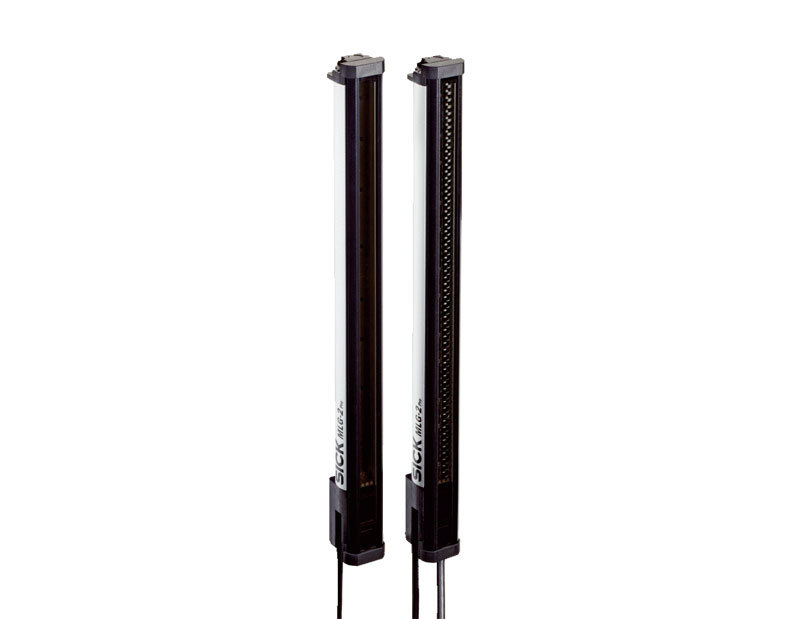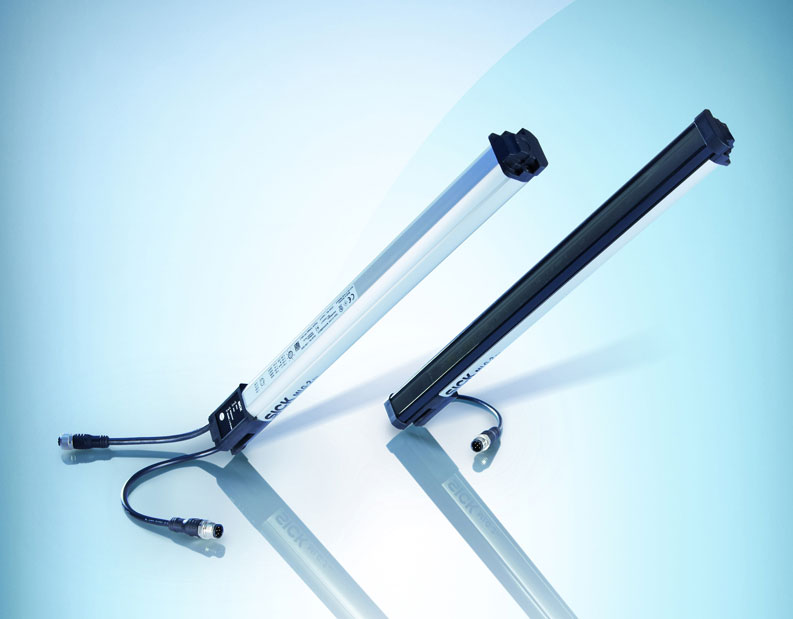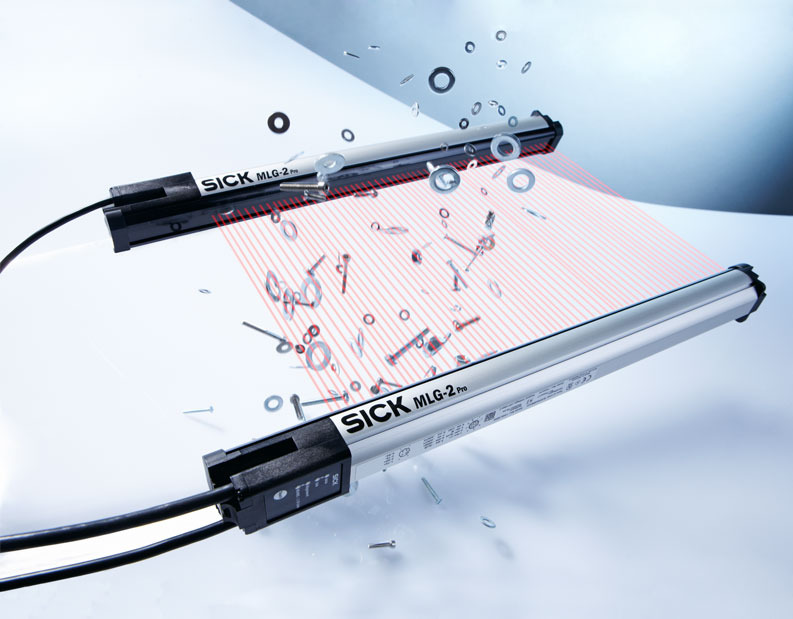 Maximum performance in terms of response time, resolution, and object detection.
Sick's optical measurement barriers come with a choice of beam separation, detection heights, and different output configurations.

These optical barriers can be used in material handling on conveyors, automatic storage and retrieval applications, order fulfillment and more. For example, in pallet verification applications, the maximum height and protrusions can be measured. This data can be routed to the PLC via communication buses.

Features
High-resolution light grid: With beam separation of 2.5 mm, 5 mm, 10 mm, 20 mm, 25 mm, 30 mm und 50 mm;
"High-speed scan" function with triple scanning speed;
"Transparent mode" function for detecting transparent materials;
Measuring cross-beam, measuring 4 x zones, 2 x holding functions;
Can be switched to high-resolution evaluation with accuracy levels of up to 2 mm;
Data compression: Run length coding.
Advantages
They are extremely robust, versatile and resistant, were created for the most demanding applications;
High resolutions for measurement and positioning work;
High immunity to ambient light;
Very short response times.
Industries
Packaging industry: Robot control and 3D measurement;
Logistics: Volume measurement, package orientation, height and protrusion measurement;
Machine tools: Measurement of workpieces and tools;
Food and beverage industry: Bottle detection;
Paint shops: Robot control.
Ref. A01106259
F.Fonseca is the representative of Sick in Portugal.