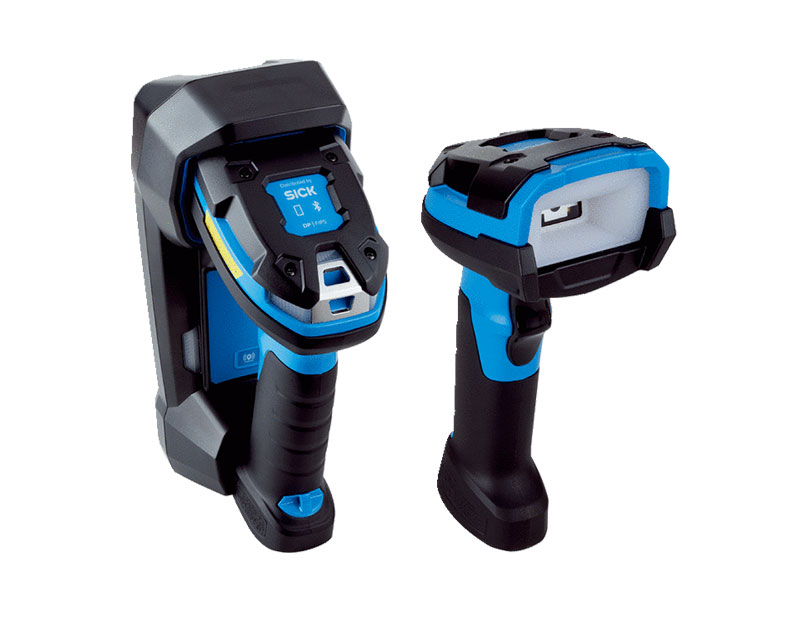 Reliable DPM code identification for challenging industrial applications.

The ZS36x8 DPM mobile hand-held scanner very quickly detects any code, whether 1D, 2D or DPM code. Size of the code, surface, contrast or density play almost no role. The ZS36x8 DPM also masters demanding marks such as needle embossing, laser etching, inkjet, chemical etching, inkjet casting, impressions and thermal coatings. But the same mobile hand-held scanner can also capture bar codes on labels under virtually any condition – including labels that are damaged, dirty, printed in poor quality or shrink-wrapped. That means the ZS36x8 DPM can be used absolutely anywhere: you get a mobile hand-held scanner that you can use on the production line for comprehensive tracking of materials and in the warehouse from goods receiving to shipping.
The ZS36x8 DPM mobile hand-held scanner very quickly detects all direct partial markings (DPM) and 1D- and 2D codes. The rugged housing with IP65 and IP67 enclosure rating enables the mobile hand-held scanner to withstand adverse ambient conditions. Thanks to the three-fold read confirmation via LED, beeper and vibration, it can be quickly and intuitively configured and operated. Corded and cordless variants ensure that the ZS36x8 DPM can be adjusted flexibly to countless applications. SICK offers the right connection modules for integration into industrial fieldbuses such as PROFIBUS, PROFINET and Ethernet TCP/IP. Thanks to the combination of reliable DPM code reading, rugged design, and easy fieldbus configuration, the ZS36x8 DPM can be used in a wide range of industrial applications.
Features
Reading of 1D, 2D, and DPM codes;
Special illumination: Direct white light; indirect, diffuse red light;
Very rugged: Survives falls from 2.4 m height and 5,000 rollovers at 1 m drop height each;
Interfaces: USB, RS-232 for integration into PROFIBUS, PROFINET, Ethernet TCP/IP, EtherCAT® industrial fieldbuses.
Advantages
Detection of challenging DPM codes regardless of code size, surface, contrast and resolution, including very challenging marks such as needle marks, laser etching, ink-jet printing, chemical etching, ink-jet molding and thermal coating;
Detection of codes on all surfaces, e.g. reflective, irregular and curved, due to the clever illumination system;
Fast and correct reading even on poorly printed 1D and 2D codes;
Highly reliable thanks to rugged industrial housing with enclosure rating IP65 and IP67;
Can be easily integrated into different industrial fieldbuses with connection modules from SICK.
Industries
Automotive industry: Reading of needled or lasered DPM codes, 1D and 2D codes;
Detection of printed or thermally-coated DPM codes on glossy printed circuit boards and other electronic components;
Identification of etched DPM codes on glossy surfaces, e.g. devices, gear wheels, rings.
F.Fonseca is the representative of SICK in Portugal.