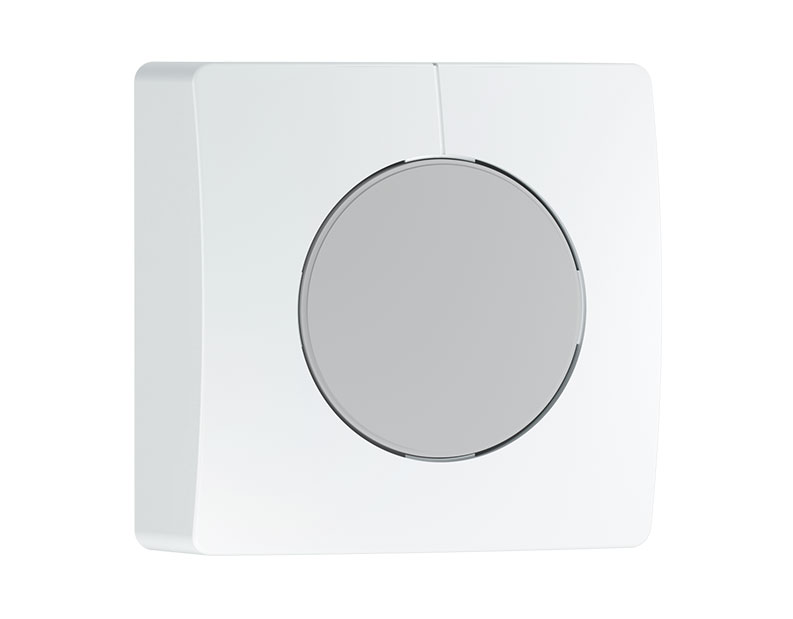 Night illumination as the mood dictates. And exactly so.
Intelligent lighting control. NightMatic 5000-3 photo-electric lighting controller for indoors and out, ideal for illuminating shop windows, advertising and specific areas through the night, diffuse light measurement for monitoring the complete ambient brightness, unique night economy mode, heavy-duty relay for high switching capacity.

Lighting generates emotions! Dramatic shop windows staged with lighting accents, and hoardings or building facades attract the attention of the observer and project the image of the owner. All automatically. Whenever the day goes to sleep, NightMatic 5000-3 wakes up and controls the finest lighting effects. Exactly when it really makes sense to and is wanted, thanks to the numerous setting options. On the technical side, the NightMatic 5000-3 comes with innovative, diffuse light measurement. This detects the level of light in its entire surrounding, taking better measurements than conventional light sensors. A must for budget-conscious management accountants and electricians.
Features
COM1, white
011697
---
COM1, black
011680
---
DALI, white
011703
---
DALI, black
033729
---
Type
photo-cell controller
---
Dimensions (H x W x D)
95 x 95 x 42 mm
---
Power supply
220 – 240 V, 50 / 60 Hz
---
Installation
indoors and outdoors/ wall​​​​​​​
---
Output, COM1
max. 2000 W​​​​​​​
---
Output, DALI
1x 2-conductor DALI control line /broadcast for 30 electronic ballasts
---
Twilight setting
2 – 1000 lx​​​​​​​
---
Night economy mode
variable night OFF time​​​​​​​
---
Setting
light ON or OFF in the morning​​​​​​​
---
IP rating
IP54
---
Advantages
5 years warranty;
IP54;
100% German Quality – made in Europe.
Applications
Office buildings;
Commercial spaces;
Hospitals;
Schools;
Airports;
Hotels;
Industrial buildings.
F.Fonseca is the representative of Steinel in Portugal.