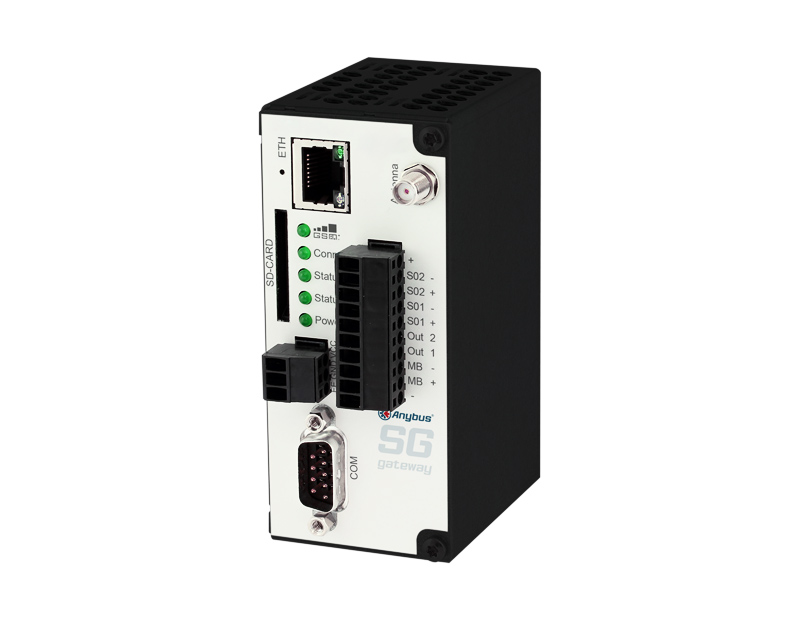 New IoT gateways from HMS allow industrial equipment to communicate with power grids. The Anybus SG-gateway family is designed for Smart Grid communication and specifically target Demand Response (networking of industrial electric loads) and Virtual Power Plants (networking of energy resources like biogas plants or combined heat and power units) applications.

All the Anybus SG-gateways support the communication protocols used in the energy sector, e.g. IEC60870-5-104, DNP3 and IEC61850s. In addition they also include Modbus TCP Client/Server and Modbus RTU Master/Slave functionality.

They can also communicate with industrial fieldbus or industrial Ethernet networks such as Profibus, Profinet or any other industrial network thanks to Anybus technology.
Features
Connects IED (intelligent electrical devices) with IEC protocols to automation PLC systems using EtherNet/IP or Modbus TCP/RTU;
Easy way to transport I/O data from electrical equipment in the field to SCADA systems;
Connects machines to PLC's and VHP/Demand Response companies;
Suppots several communication protocols (IEC61850 client/server, IEC60870-5-104 client/server, Modbus TCP client/server, Modbus RTU master/slave);
Transmission over *3G (*optional) or over Ethernet;
Connects serial based electrical equipment over a selectable RS232/RS485/RS422 interface;
Easy web based configuration using any standard browser;
Robust metal housing for stand-alone operation with DIN rail mounting;
Global free technical support and consulting services.
Industries
All industries with Smart Grid communication.
Ref. A14328253
F.Fonseca is the representative of Anybus - HMS in Portugal.