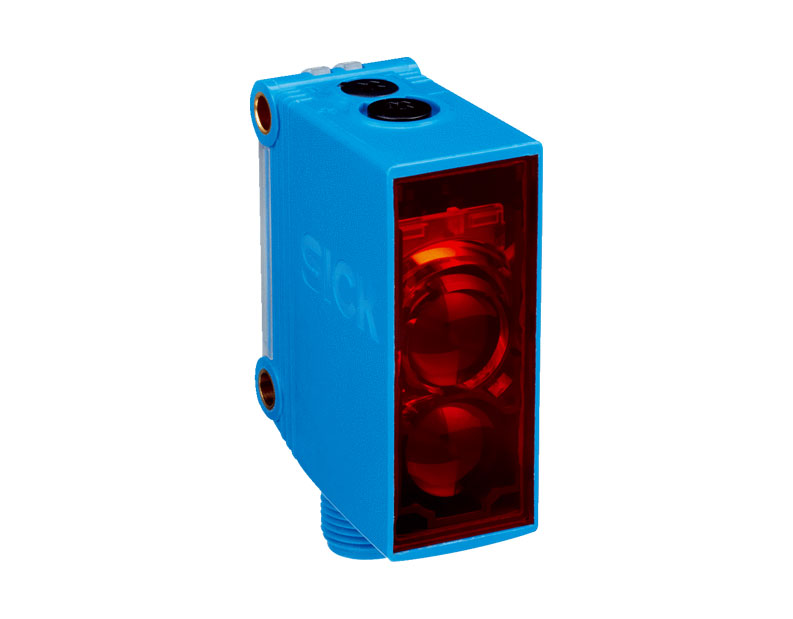 Sensors are often used together. This is especially true for applications in the logistics and machine building industries. Consequently, time-saving mounting solutions are becoming more and more important.

The G10 photoelectric sensor from SICK and the Q-Lock mounting system combine quick installation with a rugged design, maintenance-free operation and reliable object detection.
One thing is safe to say, thanks to the Q-Lock system designed by SICK, the G10 family of optical sensors are mounted at the 'speed of light', as fast on a bar clamp system as on a sheet clamp, working on a matter of seconds. The 'hawk eye' of the G10 makes no concessions and detects exactly what it's meant to see, without interference from dirt and optical reflexions.
Features
Innovative Q-Lock system for remarkably quick sensor installation – drastically reducing machine installation time;
Extremely powerful transmitter LED with PinPoint technology for easy, precise alignment - even on very dark objects and at long distances;
Bright indicator LEDs for quick status monitoring;
Highly reliable and durable despite optical interference or mechanical loads;
Reliable detection of depolarizing objects;
Precise background suppression even for long sensing distances;
Rugged unibody plastic housing - with metal sleeves for secure mounting;
Immune to dirt, humidity and extreme temperatures from -30 and +60 °C;
Low-maintenance optics, rugged electronics and mechanical parts.
Advantages
G10 focuses on the essentials the user really needs – without compromising quality, reliability or performance;
One sensor family serves all standard industrial and domestic applications;
Reliable object detection and long scanning ranges thanks to large optics and SICK ASIC technology;
Easy and fast sensor alignment due to small and highly visible PinPoint light spot;
Insensitive to dust and dirt on front lens or reflector;
Clever accessories reduce installation effort and safe time.
Industries
Logistics: Storage & Conveyor, especially pallet detection;
Machine builders (e.g. packaging, handling, wood processing, paper);
Automotive;
Automated car park systems;
Doors and gates;
Distribution.
F.Fonseca is the representative of SICK in Portugal.