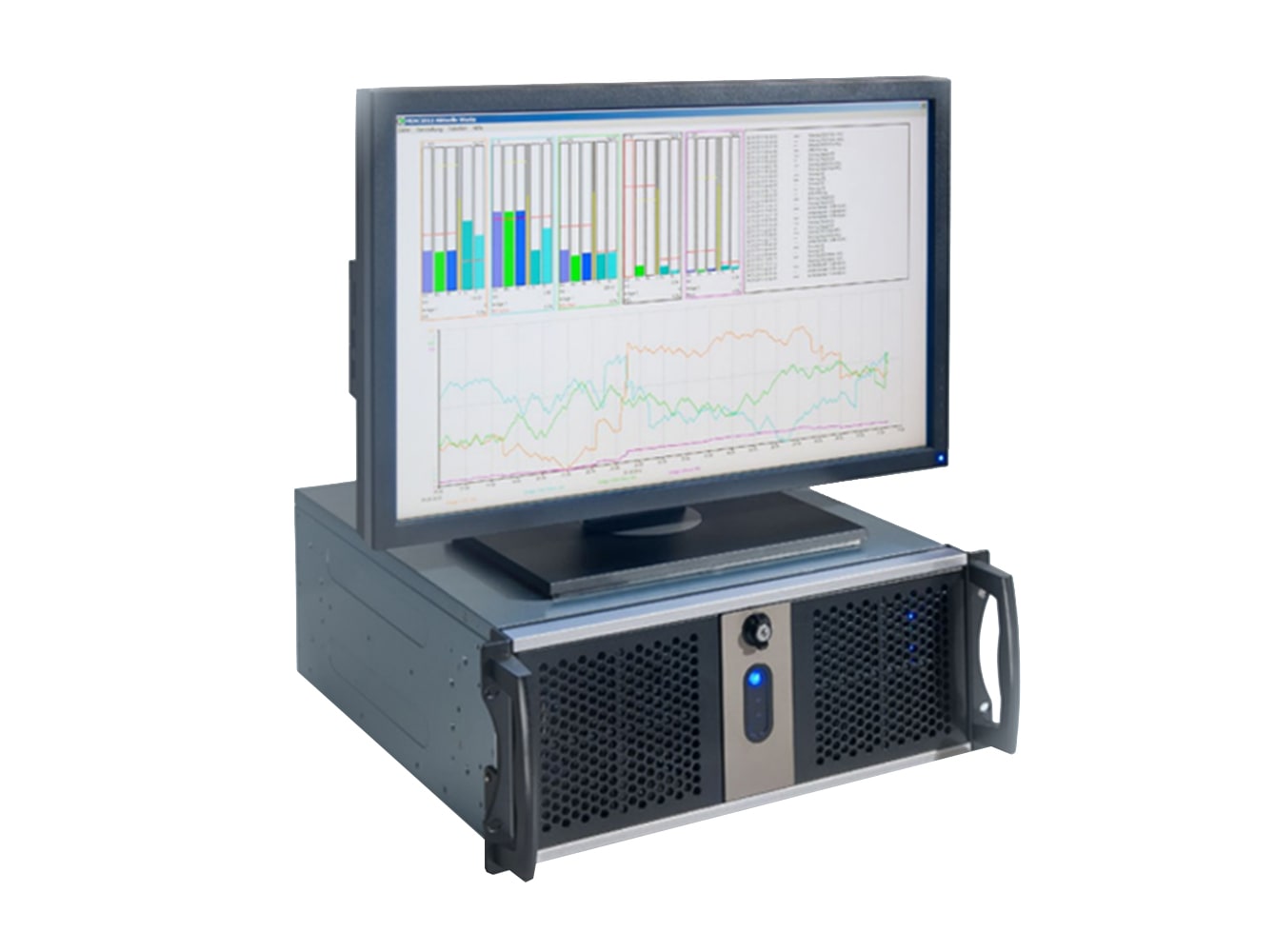 Emission data evaluation system:
Data acquisition and storage;
Evaluation and reporting;
Data output and display.
The
MEAC2000
system includes several components: The data acquisition unit collects the measuring data of the connected analyzers, preprocesses and transmits them to the central emission-PC. There, the data is processed using the
MEAC200 software
, stored and the calculated values are put out. Up to 16 devices can be connected with the emission-PC. Also a connection to a process control system is possible.
Features
Evaluation according to 13., 17., 27. and 30. BImSchV and TA-Luft;
Evaluation according to EU directives 2000/76/EC and 2001/80/EC;
Inclusion of operational parameters and plant conditions;
Visualization of emission and operational data;
Remote data transfer, remote diagnosis and remote control;
Alarm signals when exceeding the limit values.
Advantages
The software monitors all communications with connected field devices and control systems;
All values are stored on hard disk, thus it is possible to look at data history even after many years;
A routine back-up is made regularly on a second hard disk;
Screen displays and output of actual and historical data is freely configurable;
Remote access;
EN 14181 QAL3;
Connection to process control system (DCS).
Industries
Data acquisition and monitoring of emission measuring facilities;
Data processing according to legal standards and directives.
F.Fonseca is the representative of Sick in Portugal.