Process, Instrumentation & Environment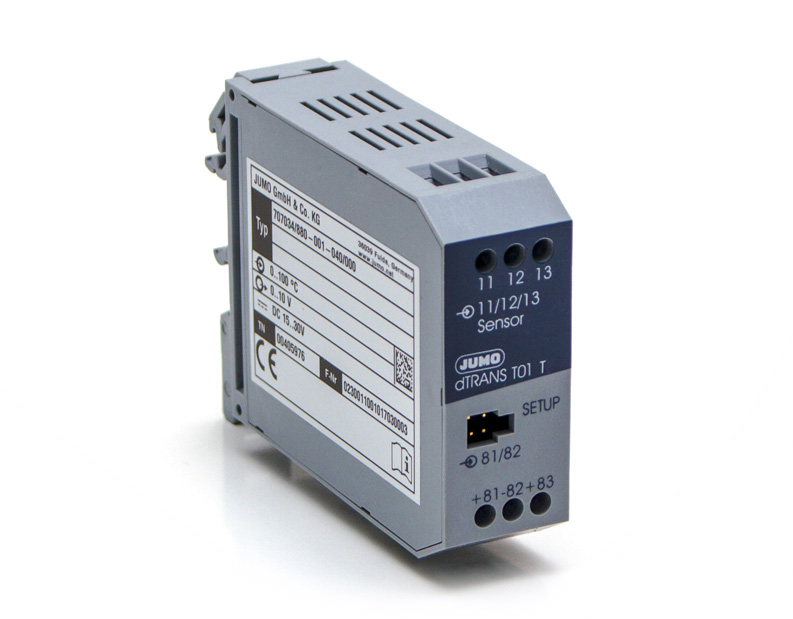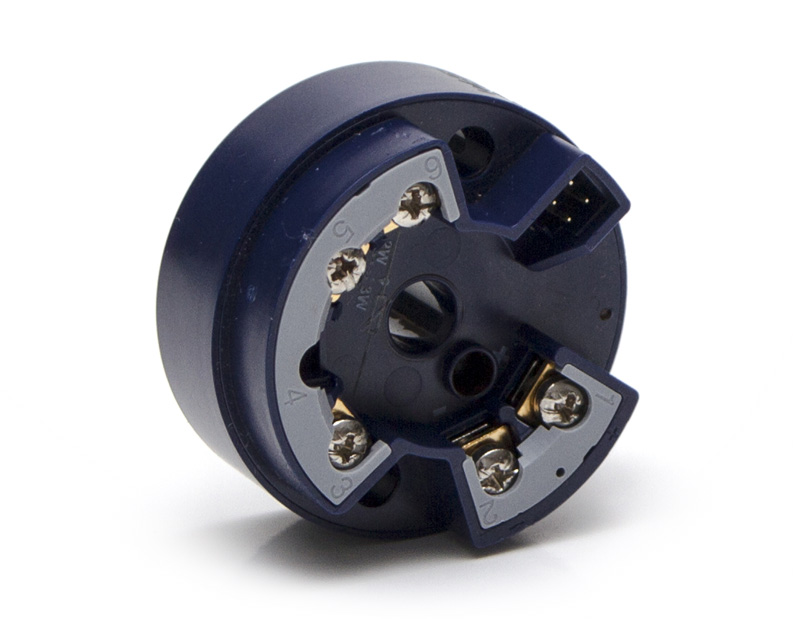 The dTRANS T01 Temperature Transmitter is a universal transmitter (RTD and Thermocouple), galvanically isolated, with 4 to 20 mA output and HART interface. Programmable by software.

The 2-wire transmitter, from Jumo, senses the temperature by means of a RTD temperature probe or a thermocouple. For RTD temperature probes, the probe can be connected in a 2, 3 or wire circuit. The probe type, connection type, and measurement range can be configured using a configuration program. The 4 to 20 mA or inverted 20 to 4 mA output signal is provided linearized (temperature-linear). The device is designed for industrial applications and complies with the respective European standards for electromagnetic compatibility (EMC). For potentially explosive atmospheres we have the dTRANS T01 Ex complies with the directives concerning the explosive areas according to the declaration of conformity.

Features
Designed for B head or DIN rail installation;
RTD temperature probes and thermocouples;
Galvanically isolated input and output;
Output, 2-wire 4 to 20 mA, HART® interface;
Freely configurable measuring ranges;
Customer-specific linearization;
Also available with ex approval;
Configuration with setup program.
Advantages
Robust;
Programming software, with the possibility of replicating the same programming by various equipments.
Industries
Process industry;
Industrial furnace construction and the thermal industry;
Plant construction and mechanical engineering;
Food industry;
Pharmaceutical industry;
Cooling systems;
Heating and air conditioning;
Plastics industry;
Renewable energy;
Water and wastewater.
F.Fonseca is the representative of Jumo in Portugal.