Process, Instrumentation & Environment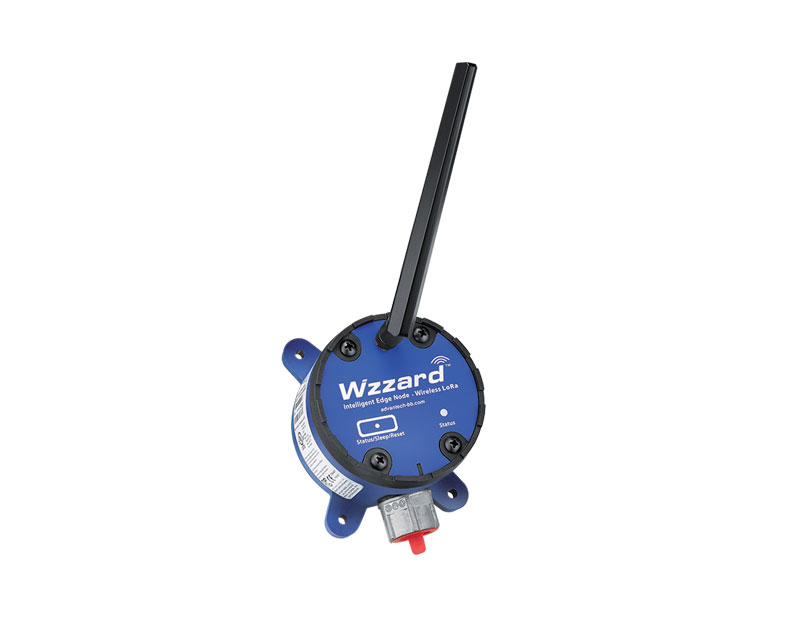 LPWAN technology including LoRa, SigFox and NB-IoT is suitable for applications requiring low-volume, long-range data transmission, while maintaining a long battery life, minimal cost and low levels of interference.

The Wzzard LoRa private node intelligent sensor platform creates a complete, quick and easy connectivity stack between your sensors and your application, on your network or on the Internet. The platform uses Intelligent Edge Nodes, and a wireless LoRa network to transmit sensor data to the LoRa Gateway. Wzzard LoRa Intelligent Edge Nodes accommodate virtually any industry standard external sensors. Connections can be made via conduit fitting, cable gland or M12 connector. The Nodes provide a wide variety of sensor interface options, including general purpose analog inputs, digital input/output and thermocouple.

Features
LoRa Private protocol for closing system application;
Connect to industry standard analog or digital sensors with Analog Input (0 ~ 5 VDC, 0 ~ 20 mA, 4 ~ 20 mA), Digital Input (0 ~ 48 VDC) and Integrated Temperature and Thermocouple K Type Digital Output (0 ~ 30 VDC);
Rugged, IP66-rated, fiber reinforced polyester PBT enclosure;
3.6V 2400 mAH Lithium Thionyl Chloride AA batteries.
Advantages
Low power consumption for solar and battery power applications;
Ethernet and I/O for connecting a wide array of field assets with DIN rail or wall mounting;
MQTT and JSON IoT protocol to connect with Cloud platform.
Industries
Agriculture;
Water industry;
Automotive industry;
Energy sector including renewables;
IoT in smart cities;
Factory environment;
Food & beverage;
Warehouse;
Data center, among others.
F.Fonseca is the representative of Advantech in Portugal.