Process, Instrumentation & Environment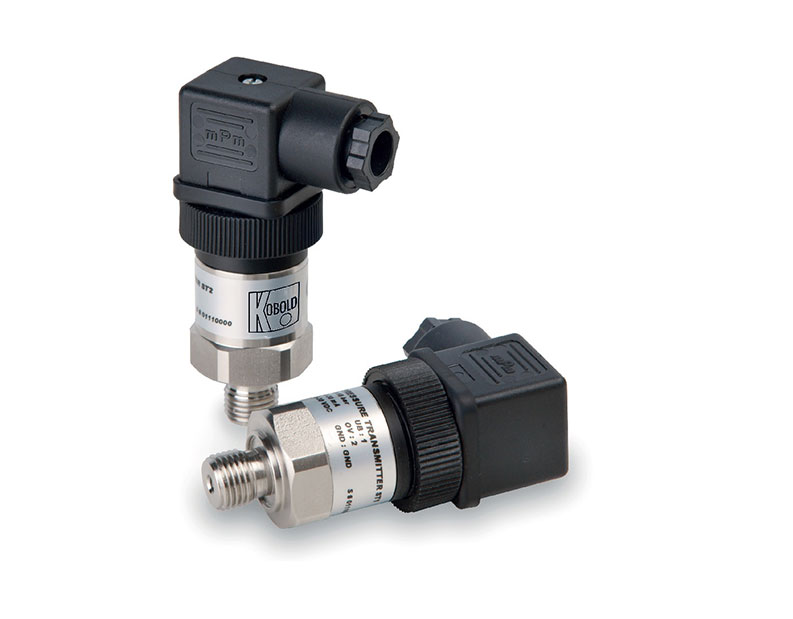 The Kobold SEN-96 standard model is an electronic transmitter with ceramic sensor for air, industrial, technical gases, water and oil, designed to be installed in gas distribution plants, on bottles, on refrigerators, on compressors, on vacuum pumps and hydraulics and water high pressure plants.

The Kobold SEN-96 Series pressure transmitters combine the reliability of a solid-state ceramic sensor with a very economical price. These pressure transmitters are available in an accuracy class of ≤ ±1.0% of range with a standard 4-20 mA, 2-wire analog output, allowing the SEN-96 pressure transmitter to interface with most modern control systems. Optional voltage outputs are available. The heart of the SEN-96 pressure transmitter is a ceramic piezoresistive pressure-sensing element.
Ceramic sensors offer exceptionally long cycle life with virtually no calibration drift. These features, along with a compact, robust stainless steel package and very affordable price, make the Kobold SEN-96 Series pressure transmitter an ideal choice for many sensing applications.
Features
Measuring range: 0 ... 1 ... 0 ... 600 bar;
Connection: G ¼, G ½ male thread, ¼", ½" NPT male thread, stainless steel;
Accuracy: 0.5 % (0.75 %) of full scale;
Analogue output.
Advantages
Economical and general purpose pressure transmitter.
Industries
Process industry;
Gas stocking;
Machine builders;
Light or heavy pneumatics industry;
Refrigeration industry;
Welding and vacuum.
F.Fonseca is the representative of Kobold in Portugal.