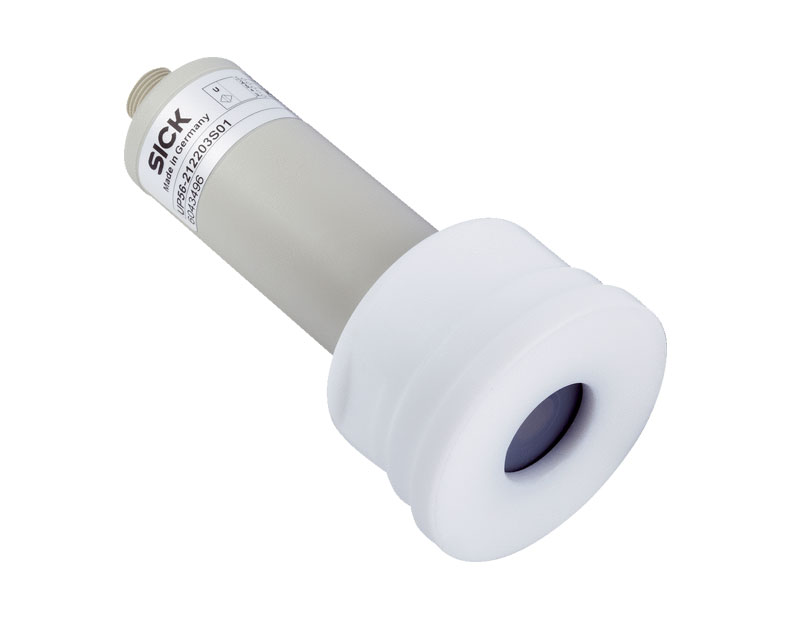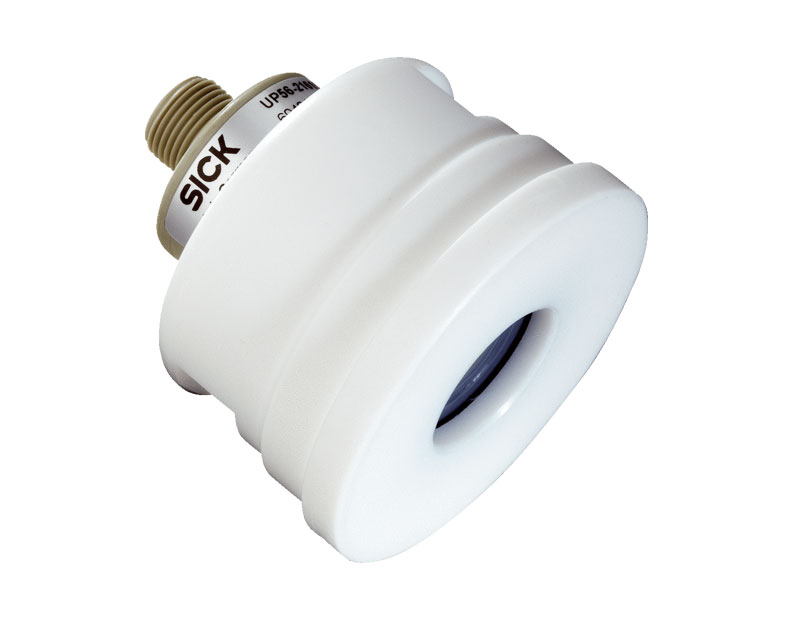 Tough, non-contact, pressure-resistant.
The product family UP56 of ultrasonic level sensors is the ideal solution for demanding applications. The teflon-protected transducer handles overpressure up to 6 bar (87 psi) and is resistant against numerous difficult fluids.

Wetted parts can be chosen either as stainless steel or PVDF, thus making the ultrasonic level sensor UP56, da Sick, the perfect solution for measurement in aggressive, viscous, or abrasive liquids, or bulk solids. By combining two output signals in one device, new cost-effective solutions can be created for measurement and integration into the system. With two switching outputs, the level sensor UP56 can measure dry running and overflow in one device.
Combining analog and a switching output enables continuous level measurement with a separate overflow signal. Parameters are easy to set via an integrated display, PC or the connect+ adapter.
Características
Non-contact measurement up to 3.4 m operating distance / 8.0 m scanning distance limit;
Pressure resistant up to 6 bar;
Converter protected by PVDF cover for increased resistance;
3-in-1: Continuous measurement, switching signal, and display;
Analog output can be switched 4 mA ... 20 mA and 0 V ... 10 V;
Process connector thread G 1 and G 2;
IP67 enclosure rating;
Simple operation, also via Connect+.
Vantagens
Non-contact measurement in pressurized containers – no wear over time;
Easy to set parameters, saving time;
Flexible measurement system for different container sizes – standardization and stock reduction;
One product for point level and continuous applications, reduces the number of sensors required.
Indústrias
Any industry that uses aggressive, viscous, or abrasive liquids, or bulk solids.
F.Fonseca is the representative of the Sick in Portugal.