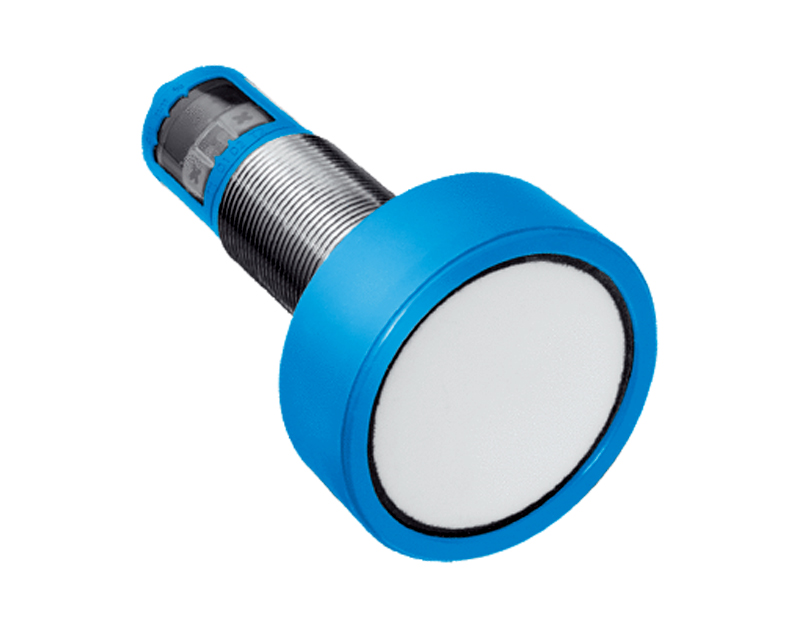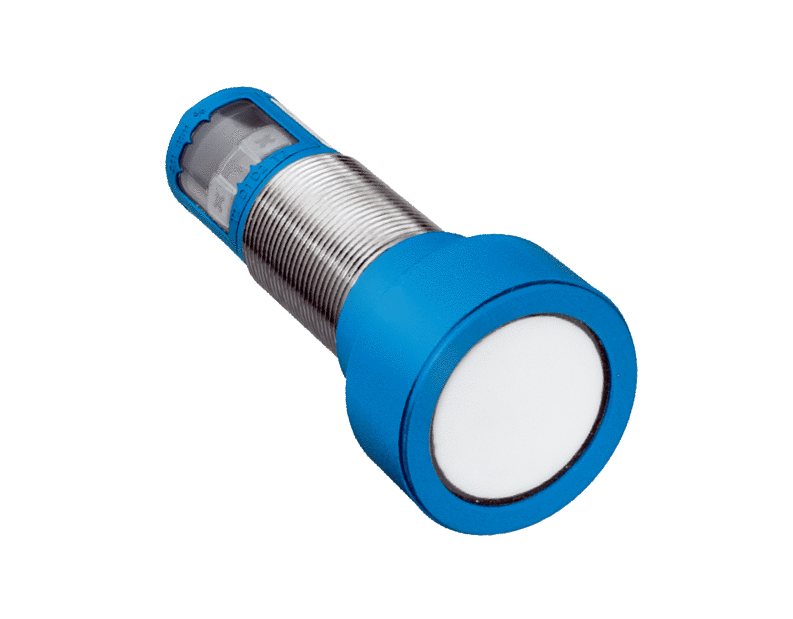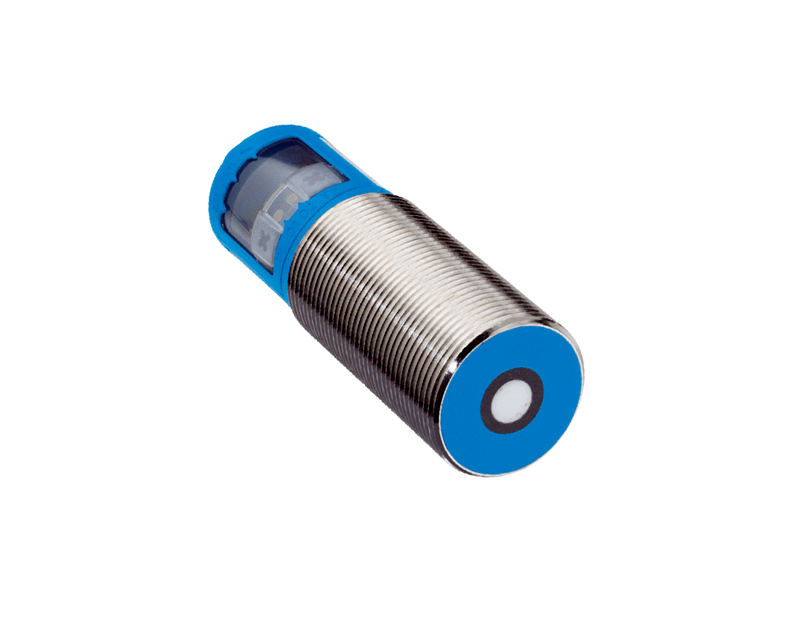 Cylindrical ultrasonic sensors are true all-rounders. Whether it is position detection, distance measurement or the detection of solid, powdered or liquid substances: Cylindrical ultrasonic sensors from Sick demonstrate their reliability and precision in virtually any application.

The UM30 product family provides a variety of flexible options. Sensing ranges up to 8 m, as well as various setup options, enable these sensors to solve nearly any application. Its high measurement accuracy – due to internal temperature compensation – along with the color-independent detection of objects, immunity to dirt and dust, and a high operational temperature range up to 70 °C, enable reliable operation – even under the most challenging conditions.
Features
Integrated time-of-flight technology detects objects such as glass, liquids and transparent foils, independente of color;
Range up to 8,000 mm;
Display enables fast and flexible sensor adjustment;
Immune to dust, dirt and fog;
Available with combined analog and digital outputs;
Synchronization and multiplexing;
Adjustable sensitivity;
Three operation modes: Distance to Object (DtO), Window (Wnd) or Object between Sensor and Background (ObSB).
Advantages
Easy machine integration due to compact size;
Various setup options ensure flexible adaptation to applications;
Multiplex mode eliminates crosstalk interference for consistent and reliable detection and high measurement reliability;
Synchronization mode allows multiple sensors to work as one large sensor, providing a low-cost solution for área detection;
Display enables setup prior to installation, reducing on-site installation time;
Integrated temperature compensation and time-of-flight technology ensure high measurement accuracy;
ObSB -mode enables detection of any object between the sensor and a taught background.
Industries
F.Fonseca is the representative of Sick in Portugal.