Process, Instrumentation & Environment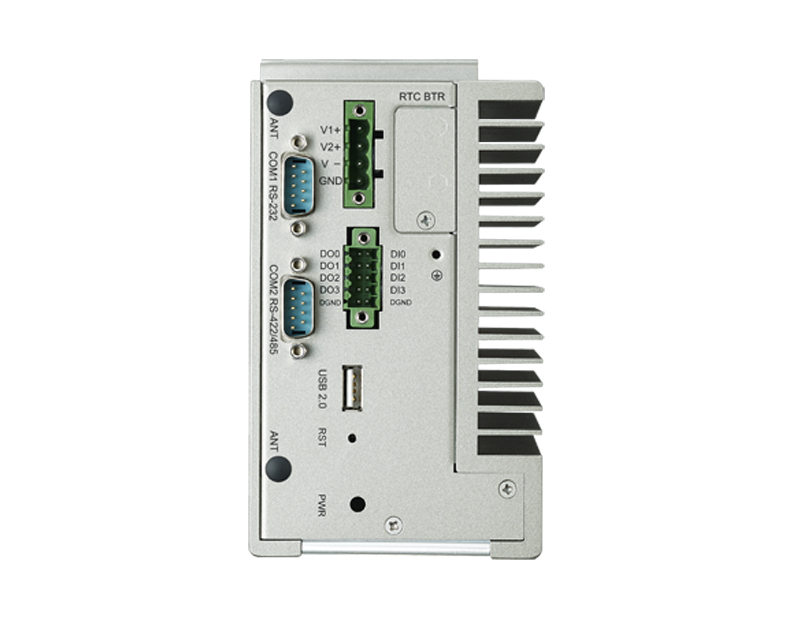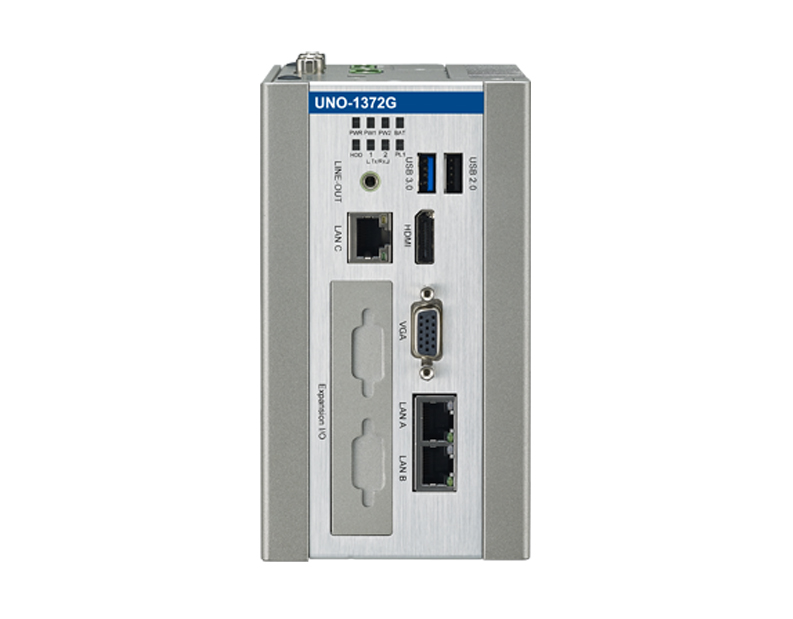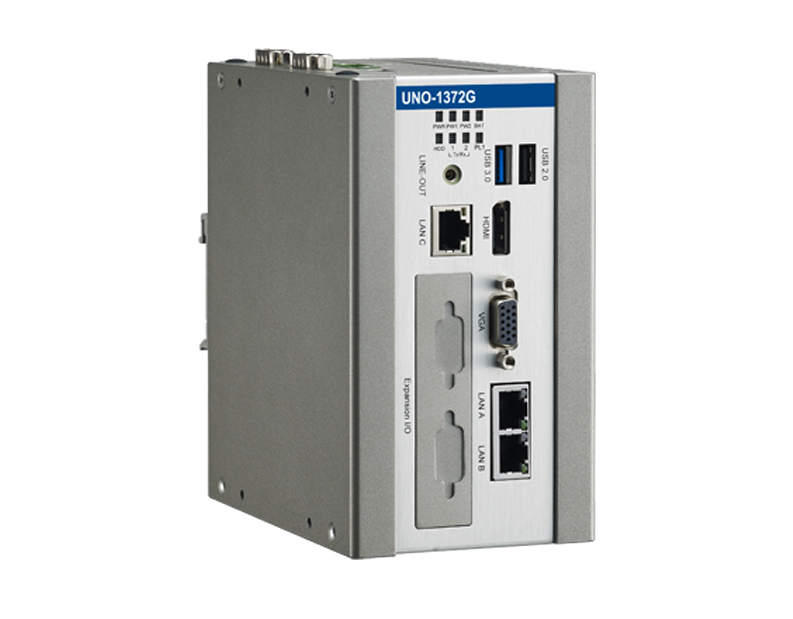 This controller featured with dual power input that shorten the down time to enhance operation excellence. The general purpose input/output ports also help machine builders integrate direct control of start/stop inspection and indicate inspection results. The UNO-1372G from Advantech is also equipped with Advantech iDoor technology that uses iDoor modules to extend this product to become a gateway controller, such as a PoE card, or isolation serial port card. The UNO-1372G also features 3 gigabyte LAN ports, 1 USB 3.0 port, 2 COM ports and HDMI& VGA display ports for essential upstream and downstream links, for example, PoE connected to IP camera from iDoor.
Features
ƒ. Intel® Atom E3845 1.91GHz processor with 4GB DDR3L Memory;
ƒ. 3 x GbE, 3 x USB, 2 x COM, 1 x VGA, 1 x HDMI, Audio, mSATA, 2mPCIe, 1 x SATA;
ƒ. Digital I/O with 4 DI and 4DO with Isolation Protection for Sensing and controlling;
Support for DIN-rail and Wallmount;
Support for Microsoft® Windows 7/8, WES7/WE8S, Linux;
Operating Temperature - 20 ~ 60°C (-4 ~ 140°F) @ 5 ~ 85% RH;
ƒ. Shock Protection Operating, IEC 60068-2-27, 50G, half sine, 11ms;
ƒ. Vibration Protection Operating, IEC 60068-2-64, 1Grms, random, 5 ~ 500Hz,1 hr/axis.
Advantages
The computer uses the iDoor technology that provides diverse system IO, Fieldbus Protocol support and 3G/GPS/GPRS/Wi-Fi communication, allowing to expand the computer capabilities and functionalities in a modular and easy way for the end customer.
It provides Dual Power Input for Reducing Power Down Time and maintain the computer running 24x7 non stopping.
LAN Redundancy asTeaming mostly used in the server world, or where failover is needed. When one port dies the other picks it up so there is no down time. Also in cases were you need to have 2 single connections to act as 1 single connection for twice the bandwidth, improving the overall throughput.
Industries
It can be installed in any type of industry as a process controller or simply for acquisition, monitoring and recording of process variables.
F.Fonseca is the representative of Advantech in Portugal.