Login
MyFFonseca
If you do not have an account MyFFonseca, please register and get access to exclusive content to registered users!
Create registry
Login
MyFFonseca
If you do not have an account MyFFonseca, please register and get access to exclusive content to registered users!
Create registry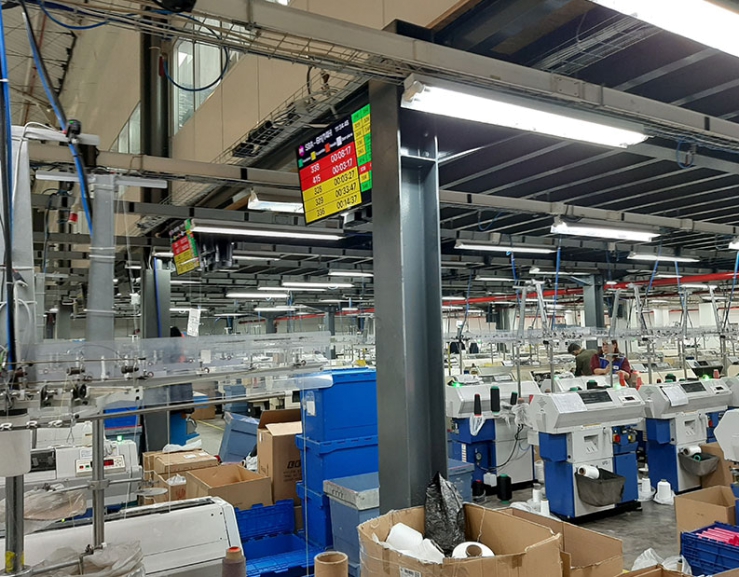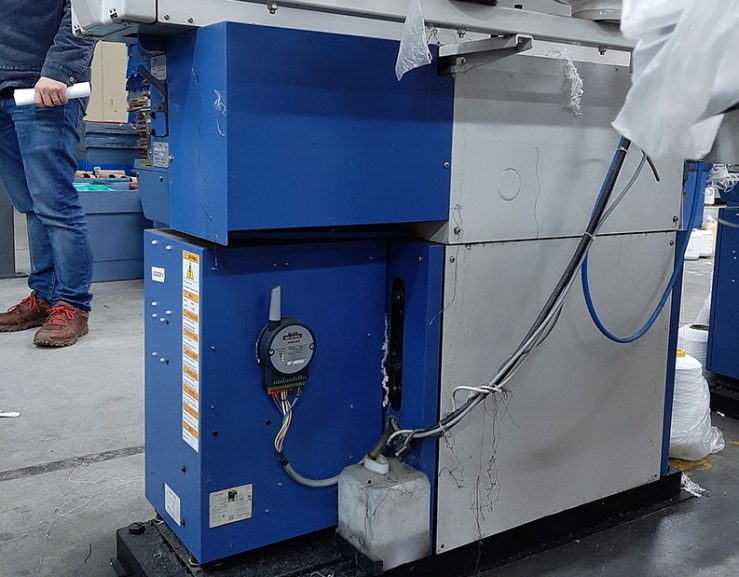 Production monitoring system
Ansell Portugal in Vila Nova de Poiares, district of Coimbra, produces gloves with high quality of various types and for the most varied applications, always looking to be at the forefront of technology, especially with regard to the IIOT concept, for monitoring the production of its machines.

For 125 years, Ansell has provided the most advanced protection solutions for millions of people at work and at home, keeping them out of harm's way. Its experience, innovative products and advanced technology give its customers peace of mind and confidence that no other brand can offer. Ansell's mission is to reliably deliver innovative security solutions, creating a world protected by Ansell.

In partnership with Sistcentro and F.Fonseca, a wireless signal acquisition solution was developed to monitor factory production levels, using Advantech's Wise modules.
Project name / location:
Production monitoring system - Coimbra, Portugal.
Sector:
Industrial in the IIoT segment.
Indicated for the following activity fields:
Food & beverage;
Automobile;
Footwear and tanneries;
Equipment goods;
Ceramics;
Cements and other building materials;
Cork;
Energy;
Cold, HVAC;
Extractive industry;
Woods;
Plastics and rubber;
Metallurgical;
Molds;
Pulp and paper;
Chemistry;
Textiles and clothing;
Glass and optics.
Equipment used:
Digital signal acquisition module, WIFI access point, Industrial computer, SCADA software.
End customer name:
Ansell Portugal - Industrial Gloves, Sociedade Unipessoal, Lda
Name of installer / integrator / machine manufacturer:
Construction owner:
Renato Carvalho.
Application purpose:
The application was mainly aimed at identifying and monitoring the machine downtime and the production levels of each machine.
What support did you find from F.Fonseca?
It was possible to perform an initial test with a single machine to confirm that the acquisition of digital signals was done correctly. The software was configured and connected to the customer's database.
Architecture system description:
Acquisition modules were installed in each of the glove production machines that communicate wirelessly with several WIFI Access Points that were installed in an upper armor that exists for passing cables, lighting, etc ...
In another location there is an industrial server PC that also includes a WIFI card to receive data from all Access Points. An Ethernet connection is then output from the PC to the Switch and from there to the rest of the factory network, so then the information from the factory floor reaches the customer's database.
Applied products:
360x WISE-4051-AE (Acquisition Module)
1x 968TW7PS1X (Operating System)
1x WA-P83-U50HE (SCADA Software)
1x UNO-1483G-434AE (Industrial Computer)
14x EKI-6332GN-AE (WIFI Access Point)
1x EKI-5626CI-AE (Industrial Switch)
1x UNO-IPS2730-AE (industrial UPS)
1x PCM-24S33G-AE (WIFI Card for PC)
Result / conclusion:
The solution started by performing an initial test on a single machine to confirm that the acquisition of the digital signals was done correctly. Later, after several modules had already been installed, SCADA software was configured to guarantee the communication of data from the factory floor to the company's ERP and later displayed on the various screens arranged in various locations for workers to view.
In this way, Ansell and its workers came to have a real sense of the efficiency of their processes and machines.
Name of F. Fonseca's employee(s) who developed the solution:
Pedro Marçal - Account manager
Nuno Soutinho - Product manager
Sérgio Gonçalves - Technician