Login
MyFFonseca
If you do not have an account MyFFonseca, please register and get access to exclusive content to registered users!
Create registry
Login
MyFFonseca
If you do not have an account MyFFonseca, please register and get access to exclusive content to registered users!
Create registry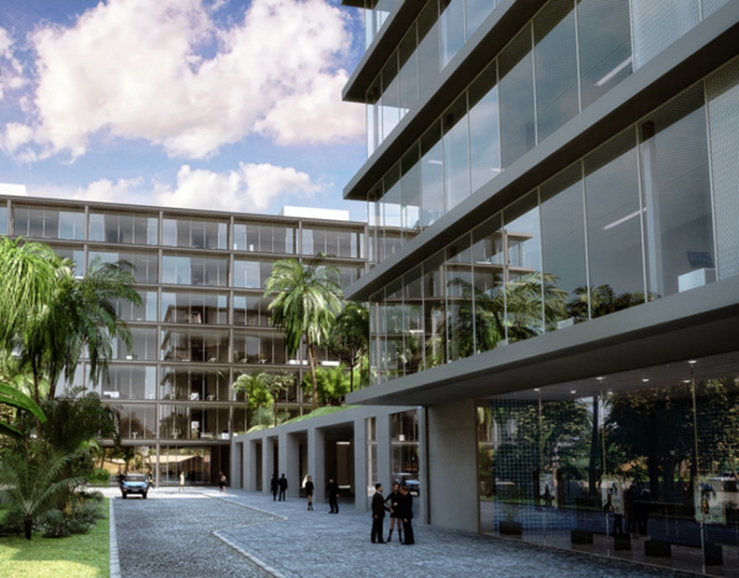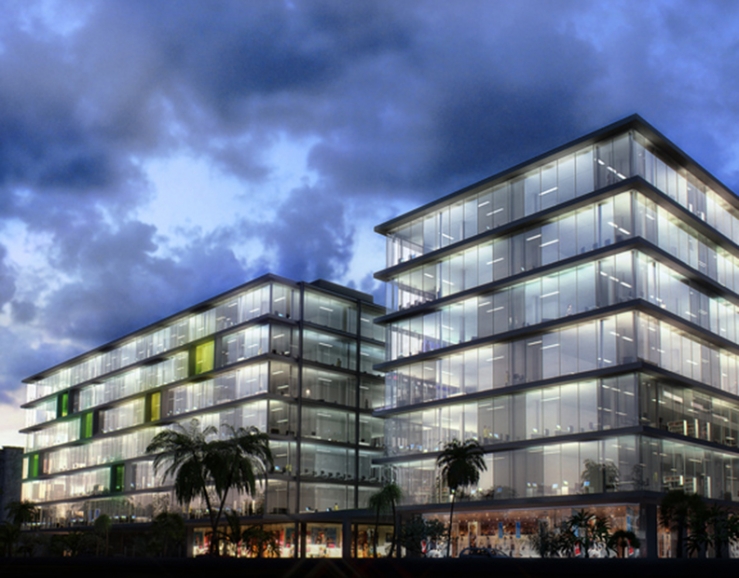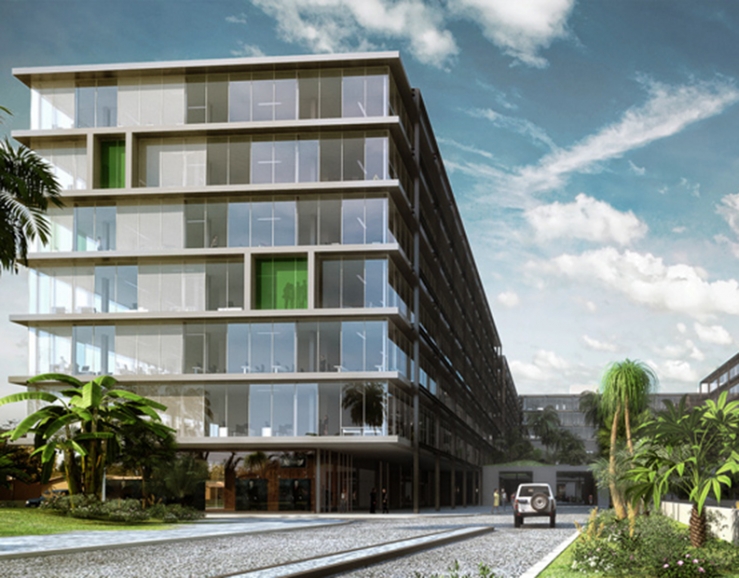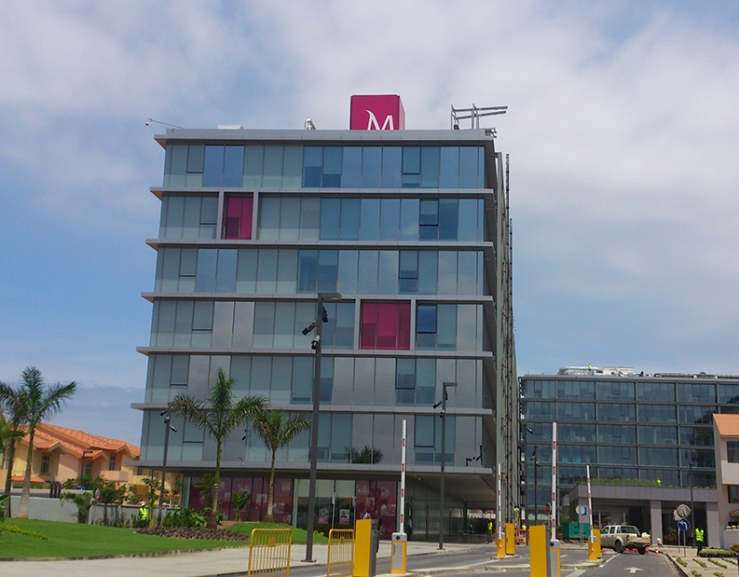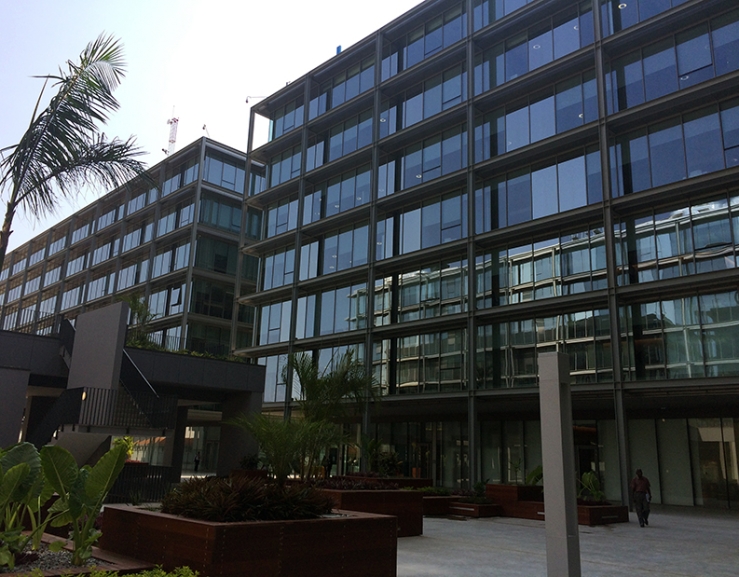 Talatona financial city
Ultra-modern development both in terms of architecture and in terms of construction and equipment. It is unquestionably a successful project, of enormous importance, determining the monitoring of the evolution of the Angolan economy.

With an innovative concept in the office sector, financial city, located in Talatona – Luanda Sul, was built on a plot of land with an area of about 25,000m². This important development comprises four office buildings forming a central square, being occupied by banking and financial institutions. At the ground floor level, we have a convention center, training academy, restaurant, gym, pre-school space, among others. The residential building is intended for employees of banking institutions that have their offices there.
Project name / location:
Talatona financial city – Luanda, Angola
Construction owner:
Finicapital-Investimentos e Gestão, SA (BPA e Millenium BCP).
General contractor:
Mota-Engil Angola, SA
Installer:
Mota-Engil Electromecânica
Project description (dates / investment...):
There are 5 buildings in total, 4 for offices and 1 for housing. Each of these buildings has 7 floors at the top of the earth, with a total area of 93,000m2 and an investment of 78 million euros. Work completed in 2014.
Purpose of the application / what motivated the use of our solution:
In buildings intended for offices, the objective was to leave all spaces open-space, to be later adjusted according to the occupant entities. Therefore, I wanted an electrical outlet and lighting solution that was extremely flexible and easy to maintain. As a project to be carried out in a very short time, it was also important to build and test the electrical installation off-site, so that everything could be turned on as soon as possible. Taking into account the quality of the workforce in Angola, it was a great asset to have an error-free electrification solution with easy circuit identification. All this was achieved with the Gesis solution from Wieland Electric.
What support did you find from F. Fonseca and the brand?
The specialties' project office, already fully aware of the Gesis solution, had the support of FFonseca only in the bespoke construction of the floor boxes for powering sockets and luminaires. We provided all the necessary support to the inspection entity for the confirmation and technical validation of the Gesis solution mentioned by the specialties office. The project manager was guaranteed the necessary support for the equipment installed after the completion of the work. It was with the electrical installer that FFonseca's support was even more relevant, conditioned by the physical distance between the companies. Architectural plans were provided together with the distribution of luminaires and sockets so that the entire solution could be dimensioned. Each building, each floor, each circuit, each lighting fixture and each outlet in the project were analyzed. After all the references counted, we counted on the manufacturer's commitment to design the solution according to the dimension, always guaranteeing the high quality standards usual at Wieland Electric. The materials were delivered within the stipulated deadlines, which is an essential factor for the perfect fulfillment of the ideal. In the end, the excellent work of all those involved in this project was confirmed, as it was all completed in an exemplary manner, becoming a new world reference.
Solution description:
Regarding the power supply to the sockets, the circuits from the electrical panel to each terminal point were dimensioned. Each point was supplied with a circuit for rescued outlets and another for normal outlets. Different colors were stipulated for each type of circuit - black for normal sockets and white for rescue sockets. 3-pole GST18 series connectors and distribution boxes were used. Each box consisted of 1 Input and 5 Outputs. In the case of lighting, the outputs of electrical panels were made at 5 poles. The first distribution of the lighting circuits was also made at 5 poles, for which we designed a distribution box with 1 Input and 5 Outputs. In supplying the luminaires, distribution boxes with three-phase inputs and single-phase outputs were used, for a uniform separation of loads at each point. Some of the frames were also equipped with male Gesis connectors for direct connection to the distribution boxes. On one of the floors, a system for regulating the flow with DALI protocol was also developed, where, using the same philosophy, custom-made distribution boxes were built with 1 Input and 5 Outputs, to carry this communication to the respective armatures. These equipments were also originally equipped with male Gesis connectors.
Type(s) of product(s) used
Gesis® solution GST18 series from Wieland Electric.
3 and 5-pole custom distribution boxes for socket and lighting circuits. 2-pole custom data distribution boxes for lighting control circuits. 2, 3 and 5-pole Male and Female Connectors. Total used distribution boxes – 6,720 units. Total used connectors - 23,550 units."
Name of F. Fonseca employee(s) who developed the solution:
João Toito - Building Technologies Product Manager.