31 October 2019
"The future is today" in the 2nd edition of F.Fonseca Day, by Lourenço Medeiros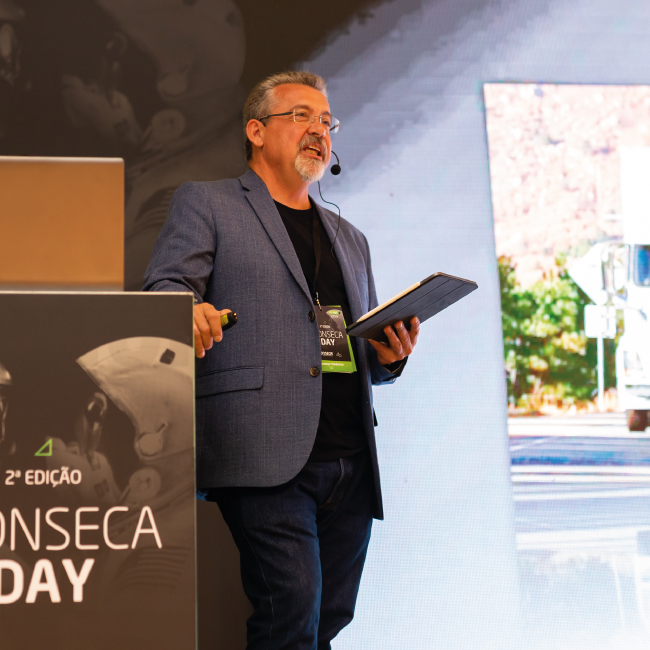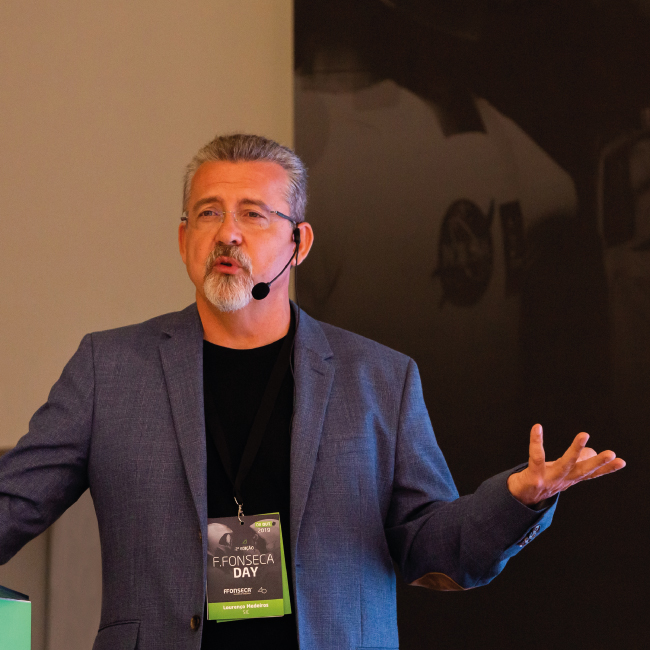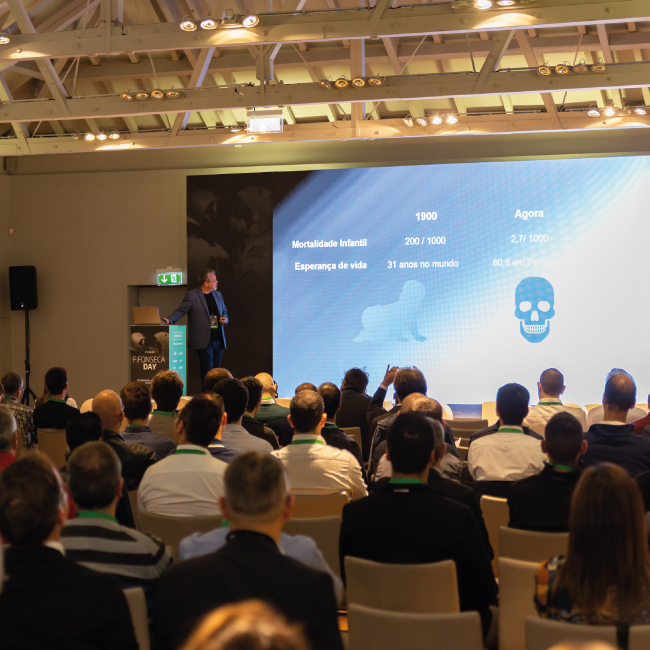 "We live the best times humanity has ever lived," is how Lourenço Medeiros, SIC editor of new technologies and host of the Future Today program, began his presentation.
THE FUTURE IS TODAY
Focusing on new technologies and how they have changed our daily lives, Lourenço Medeiros stated that we have created a generation that can't live without everything, the "plenty" generation, not just teenagers but adults as well. During his presentation, he listed some examples of the latest technology in the world, such as the most common use of virtual assistants such as Google Assistant or Amazon's Alexa, the emergence of the Internet of Things, 5G with speeds that will change the reality of data transmission, new space achievements with some Space X projects, autonomous autos and airplanes, among others.
After his presentation, Lourenço Medeiros confessed that it is essential to address these themes of Industry 4.0 or digitization today. "I am very impressed that there is a company capable of hosting such an event. They are talking and showing the future in practice, not just in theory, they are talking about what will be the everyday life in factories and industry in Portugal. They are already talking about what exists, but also about what will still exist. Of all the events we see throughout the year, this is an event about the future, it's critical. "
Asked about the fact that the Portuguese are prepared for this digital revolution, Lourenço Medeiros admitted that "nobody is ready". Our society runs at breakneck speed, assuming someone is prepared is a utopia. "We're riding the wave as much as possible, nobody's ready."