26 February 2020
1001 trees planted in Australia! Thank you!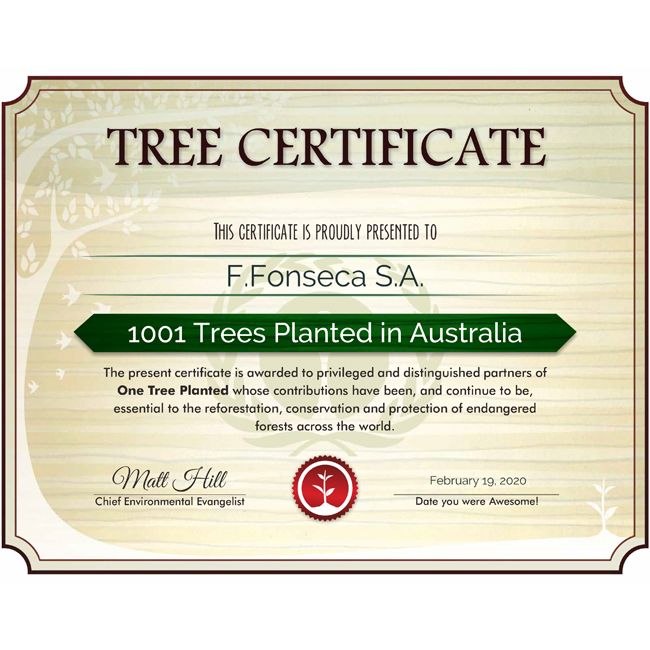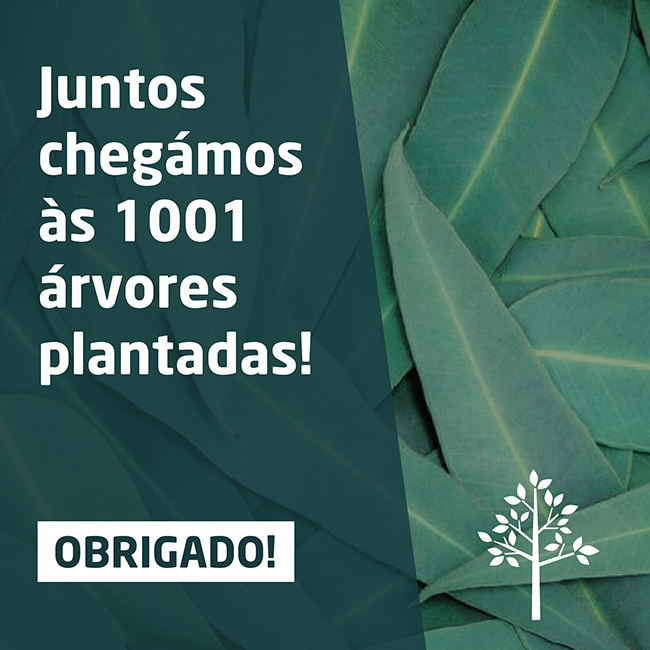 With the support of all, F.Fonseca managed to plant 1001 trees in Australia!
Since January 9, 2020, F.Fonseca has dedicated itself to bringing together its customers, employees, suppliers and the general population, around the solidarity cause Let's help Australia? With the objective of raising funds for the planting of trees in that country which, unfortunately, suffered a heartbreaking tragedy.

The campaign was developed through
PPL
, a crowdfunding platform, dedicated to supporting fundraising. This initiative, which was published in the Diário de Aveiro newspaper, on the various social networks and on the company's website, appealed to everyone to join and had an incentive of € 1 = 1 tree, highlighting the fact that "together we are stronger" and that each € makes a difference!

The organization chosen for the execution of this action was
OneTreePlanted
, focused on global reforestation, non-profit. With the support of everyone who believed in this cause, it will be possible to donate the amount raised until the end of the campaign that ended, on February 17th, with a total of 1001€. This means that F.Fonseca was able to raise enough funds to plant 1001 trees, help with reforestation, habitat restructuring and increased food available for animals in Australia!

It was not an easy task. The start of the campaign was shaky and uncertain, due to the slowness with which the contributions were arriving. However, there was great support, a great lesson in team spirit, citizenship and solidarity, which filled the hearts of all those involved! "There are gestures that make us believe that we are contributing to a better world and, above all, cultivating citizenship, whether here or thousands of kilometers away."

This initiative joins so many others already organized by this company, with great social and environmental awareness, always with a view to a better world!

F.Fonseca was only the vehicle that brought this campaign to a successful conclusion, but the real merit is of those who gave their contribution and committed themselves to helping to give hope back to Australia.

When we believe in a cause and give everything for it, success is guaranteed!

Our special thanks to
Diário de Aveiro
,
Publindústria,
the
Tensai Indústria
team,
Associação de Assistência de Eixo
and
Patronato Nossa Senhora das Dores
.