30 July 2020
Compact automaton MELSEC FX5UJ from Mitsubishi Electric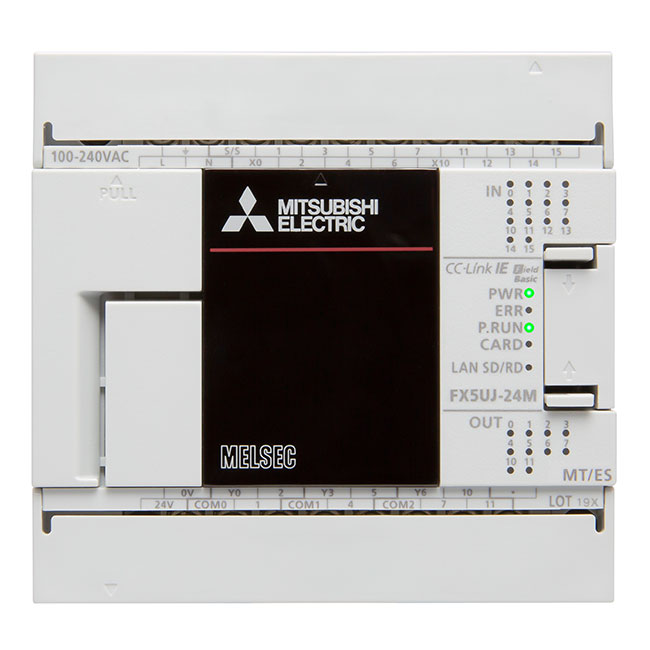 F.Fonseca presents compact automaton MELSEC FX5UJ from Mitsubishi Electric
FX5UJ series was developed with a performance similar to the FX5U series PLC, designed for simple applications. Its compact size and an affordable price, open up new perspectives within industrial automation.
With integrated functions, such as high speed counters, pulse outputs for high performance positioning tasks, Ethernet interface.
The
FX5UJ
series is equipped with an SD card slot, which allows production data to be recorded and processed quickly and easily. The base units are equipped with innovative processors and are designed for international use, with expansion capabilities, by I / O modules and communication or positioning modules, this automation is based on the CC-Link IE Field Basic communication protocol.
The FX5UJ, a model with unique characteristics, was designed to replace the FX3G series, which despite needing a software conversion, is 100% compatible with a new GXWorks3 configuration tool, allowing an update of the systems and their functionalities.