13 January 2021
Digital soft starters RVS-AXO from Solcon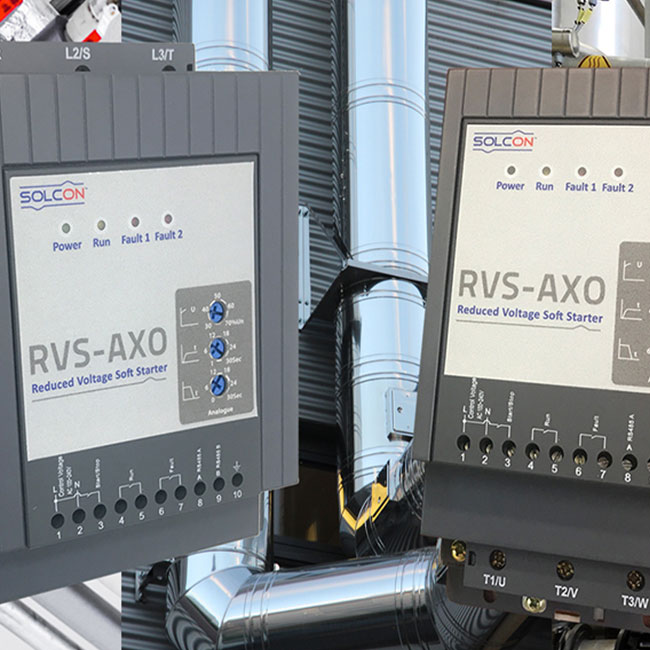 F.Fonseca presents a digital soft starters RVS-AXO from Solcon
RVS-AXO line of low voltage soft-starters ideal for small/medium motors!
The RVS-AXO digital soft starter incorporates unique features such as advanced motor protection, special pump functions and energy saving functions.
For 3-75A, 1.5-37KW, 400V motors, easy to install and with a robust construction, it is the ideal solution for small/medium power applications in harsh environments.
View these soft starters in demanding environmental conditions, check out our Naval, Marine, Industrial, Oil and Gas examples of Solcon soft-starters in a variety of applications.