13 March 2020
F.Fonseca contingency plan | COVID-19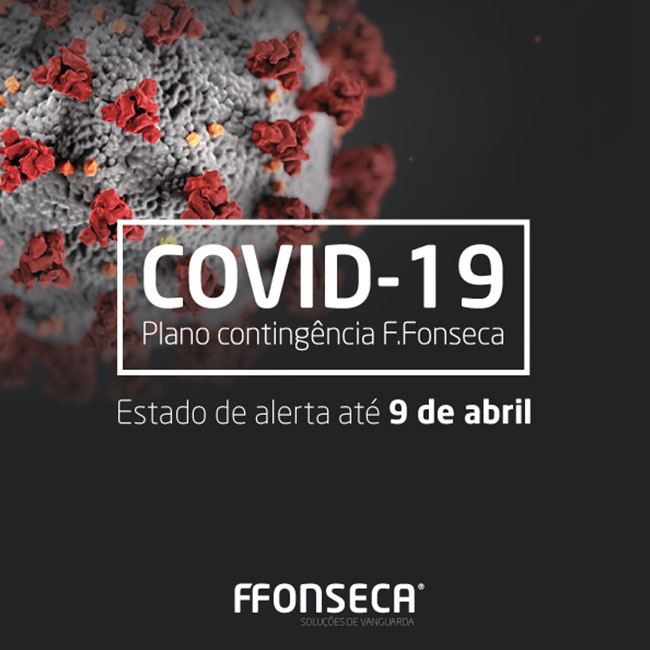 F. Fonseca informs that as of Monday, March 16, it will further reinforce its contingency plan to prevent the spread of the new corona virus (COVID-19).
This reinforcement will imply:
1. The adoption of teleworking by most employees. The employees who will be essential to the normal functioning of the activity will remain in the company;
2. Until the end of the alert state decreed by the Portuguese government (April 9), all meetings at the company with external persons as well as commercial and / or technical visits will be canceled, except in very exceptional situations, duly justified and with the safeguarding of all necessary protective measures. Alternatively, remote communication tools will be adopted (email, telephone, Skype, WhatsApp, among others);
3. All face-to-face service at the company's facilities, including parcel delivery, will be suspended during this period;
4. The logistical services will be in operation, receiving goods and dispatching orders, all of which will be sent by carrier.
These are
preventive measures
that aim to safeguard the
health
and
safety
of everyone at F.Fonseca and above all, everyone in our community.
On our part, we will make
every effort
to
keep
all our services active
, regretting right now any delay that may arise from this absolutely extraordinary situation.
F.Fonseca reminds and appeals to all its customers to follow the
recommendations of the DGS.
We have no doubt that we will all be able to overcome this serious public health crisis that we are currently experiencing!