31 August 2016
gesis® FLEX, the decentralized Technical Management from Wieland Electric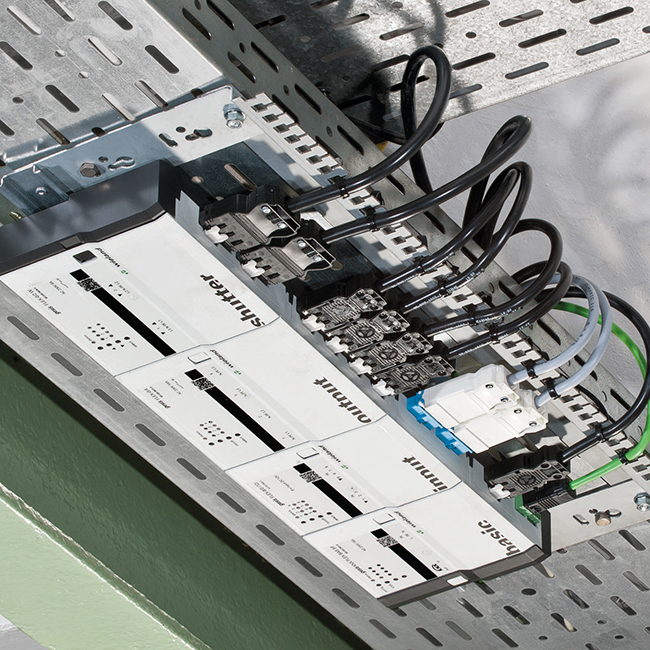 F.Fonseca presents gesis® FLEX, the decentralized Technical Management from Wieland Electric
In terms of flexibility, safety and efficiency, decentralized technical management has become a standard. As a modular and extremely flexible system, Wieland Electric's gesis® FLEX offers a top-of-the-range solution for controlling blinds, blinds, awnings, lighting, heating, cooling, ventilation, outlets, control buttons and many other technical management requirements Of Buildings.
The systematic use of KNX standard compact modules, as well as the implementation of radio controls (EnOcean), DALI and SMI (Standard Motor Interface) translate into enormous savings in cost, comfort, long-term safe installation Term and will safeguard the value of your investment for much longer!
What highlights gesis® FLEX?
Its compact system obtained through a flat design, easily applicable in any installation area (floor, wall or ceiling) and simple integration into new or renovated buildings.
Its modularity, and only the necessary functionalities are installed. Uses only one physical address of the control system, just as it has a totally free function configuration. Expandable up to 6 modules per base module.
It is easy to design because it adopts modular planning and standard functions. Due to the modules with integrated KNX protocol, there is no need for products specific to each project.
The ease of installation, as this is perfect in both technical flooring or ceiling cables. The cables are all on the same side as it comes equipped with quick-fit accessories.
Its 100% modular plug-in system supported by the quick-connect input / output connections provides quick and error-free installation.
The decentralization of the system, with the distribution of modules by the areas of use, allows a significant reduction of cable length as well as ensures full functionality even in case of bus failure.
It is ready for the future as it is easily expandable due to the quick-fit system and use of the standard KNX system. Modules to add later can be integrated into the same individual base extension.
Simple startup, supported by the integrated operating manual and possible test function without bus connection. The
gesis® FLEX
adapts to any space