15 June 2020
Industrial network to industrial network X - gateway - Anybus® from HMS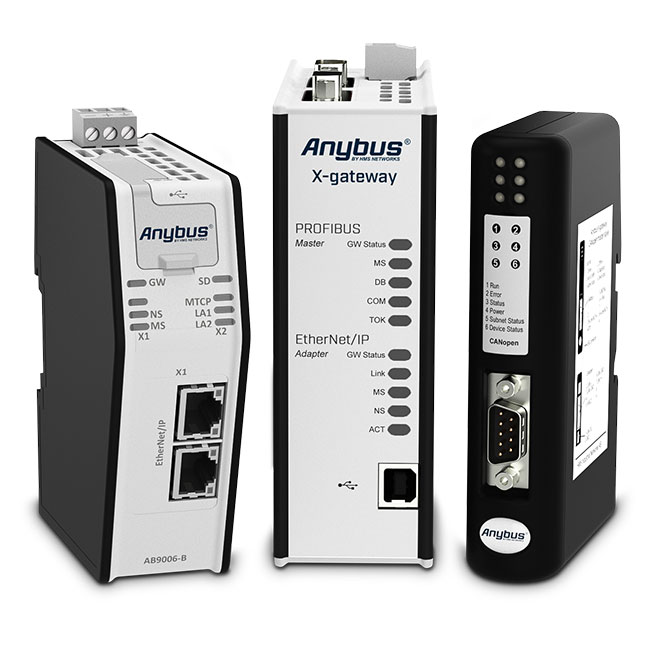 F.Fonseca presents industrial network to industrial network X - gateway - Anybus® from HMS
Certified and proven industrial gateway family connecting almost any two industrial networks. Over 200 versions available, all very easy to configure and install. No extra programming required!
Connecting Industrial Networks and PLC worlds
The
Anybus® X-gateway family
is a product line consisting of over 200 different products aimed to connect almost every possible combination of two industrial networks. The product family supports 17 different fieldbus networks such as Profibus, DeviceNet, CANopen and CC-Link as well as industrial Ethernet versions supporting Profinet, EtherNet/IP, Modbus-TCP and EtherCAT. The X-gateways are designed for use in industrial automation plants where increasingly many different networks are used. The X-gateways help system integrators to easily inter-connect any two networks, enabling consistent information flow throughout the entire plant.