3 April 2019
Series Robots FR from Mitsubishi Electric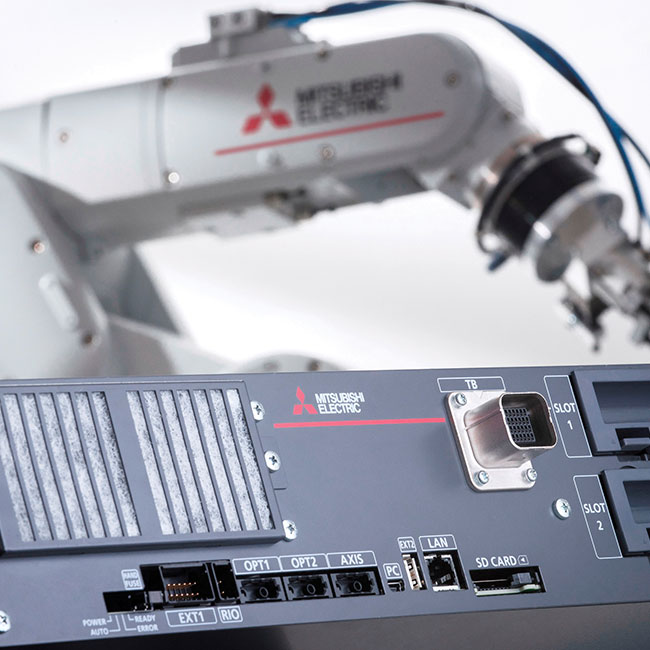 F.Fonseca presents Series Robots FR from Mitsubishi Electric

The Mitsubishi Electric RH-FR and RV-FR series feature the latest 4-axis and 6-axis robots, perfect for the most of industrial applications.

The big news of the latest Mitsubishi FR series is the new CR-800 Controller, two versions termination in -D for stand-alone operation and the -R version for integration into the iQ-R platform, where all control is performed by the PLC, most advanced PLC from Mitsubishi Electric Series R.

High speed and accuracy due to high arm robustness and latest servo control technology. SCARA and anthropomorphic robots are prepared for most industrial applications and are prepared for high speed operations for high precision assembly applications.

The main features that highlight this series are its workspace with a range of 350 to 1503 mm, parallel to the workload of 3 to 20kg and protection for harsh environments with IP67 as standard.