15 June 2020
TR110 Lock safety locking device unites from SICK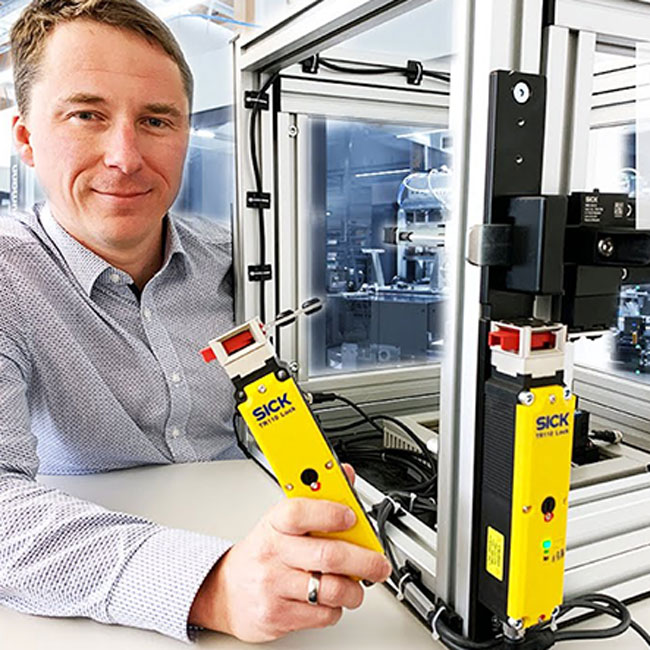 F.Fonseca presents TR110 Lock safety locking device unites from SICK
The
TR110 Lock
safety locking device unites the best of proven technologies: high manipulation protection of the transponder technology for monitoring the actuator and the ruggedness and reliability of the mechanical locking device. The self-monitoring semiconductor outputs (OSSDs) with PL e (EN ISO 13849) result in a high level of safety, both for the door and for the locking monitoring. The optional escape release enables unlocking of the locking device from the hazardous area. The variants with two illuminable pushbuttons make it possible to trigger control signals such as door requests or resets directly on the safety switch.
When we need to lock moving parts of a machine securely, the TR110 Lock security device delivers on its promises. With an impressive blocking force of up to 3,900 N, it offers truly reliable protection. Whether used to protect mobile guards to prevent injuries to hands or arms, or as protection on access doors, when access to the hazardous area is possible, the TR110 Lock prevents the user from accessing these areas while the high encryption of the actuator makes manipulation virtually impossible.
The safety device with lock TR110 Lock from SICK is suitable for application in any industry, regardless of the sector of activity.