26 June 2019
Training catalog 2019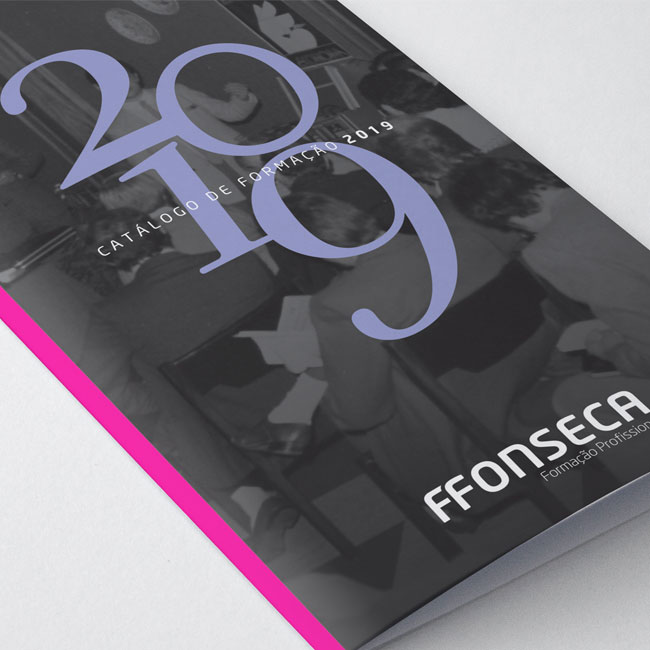 F.Fonseca presents new training catalog 2019
The challenge is annual and extremely motivating: create a training plan that is perfectly adapted and geared to the current needs of trainees and at the same time prepared to respond to the demands and trends of current and future industry!
It is incredible the responsibility we assume. What we do can and should have a positive impact on productivity, profitability and performance of professionals and companies.
Fortunately we have achieved it. Essentially thanks to the knowledge and differentiator of our trainers.
More than trainers, our team is made up of professionals of excellence and specialists in each of the areas in which they work.
We believe in specialization and above all we believe in the importance of the "real" experience of those who teach.
Nothing else has the value of experience and experience on the ground. This is what adds value to those who look for us and trust in our work.
The 2019 training plan is based exactly on the above mentioned principles.
Preparation and innovation based on experienced and specialized knowledge.
This is a plan for the present but prepared for the here comes. Proof of this is the inclusion of new actions in the field of robotics, industry 4.0 and industrial automation. Safety is timeless and always has a prominent presence in our training offer.
The basic electrical and mechanical training and other cross-industry (and not only) areas complete our plan, guaranteeing its richness and diversity.
In the end we are proud to present a little more than 30% of new actions, thus proving the vitality and restlessness that we are both proud to have and promote.
This is also a result of the collaboration of our trainees and their organizations, who, through the needs they are registering and the requests they are making, help us decisively to build and complete our training offer.
We are all grateful for the contribution and preference!
Ask for your catalog free of charge via email
formacao@ffonseca.com
or download the
digital version.