18 July 2019
Industrial touch monitor TPC-200/500 from Advantech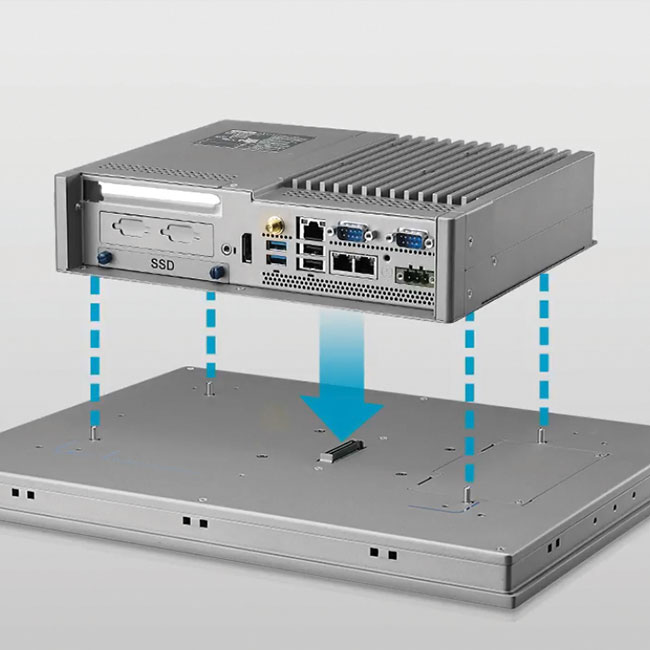 F.Fonseca presents industrial touch monitor TPC-200/500 from Advantech
The flexible modularized technology design allows users to change the monitor size or computer CPU performance according to their usage demands.
Industrial touch monitor TPC-200 and TPC-500
computing box modules are powered by 6
th
Gen Intel® Core™/Celeron® processors combined with an industrial-grade LED LCD module, providing compact and fanless control panel solutions that support high-performance computing. With a flexible modular design, they allow users to inter change video interfaces such as FPM 7000 industrial monitors, which can be used as an interface of two controllers simultaneously via the PiP (Picture-in-Picture) feature, or expand the signal transmission distance to 100m via iLINK technology.