Login
MyFFonseca
If you do not have an account MyFFonseca, please register and get access to exclusive content to registered users!
Create registry
Login
MyFFonseca
If you do not have an account MyFFonseca, please register and get access to exclusive content to registered users!
Create registry


In 2008, when we formally started the activity of our training department, what was left over in desire was lacking in experience. We carried out 11 actions for just over 100 trainees. We just did what we used to do.



Fortunately, the passion we put into everything we do has drawn inspiring People from whom we've learned a lot. This is a story made by People and for People.




It's often said that good things attract good things and we believe that. The joyful but demanding work that we promote has been rewarded with the recognition of hundreds of Organizations in Portugal and abroad.



Our growth is of a completely unexpected magnitude. It reached its peak in 2019 with more than 260 actions carried out and about 2600 trained professionals.
Currently, the challenge goes far beyond statistics. We cultivate proximity more than ever as a reference value of our activity and we assume the responsibility to actively support our Clients in the training and development of their teams!
"
The joyful but demanding work that we promote has been rewarded with the recognition of hundreds of Organizations in Portugal and abroad.
"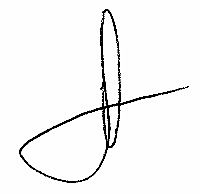 Pedro Soares
Human Resources and Training Director
More than trainers, our team is made up of excellent professionals. We believe in specialization and above all in the real experience of those who teach.
Our training offer is specialized but embracing. Respond to the present but be prepared for what's coming!
We are specialists in automation and industrial electronics and we are a reference in machine and human safety.
We guarantee the richness of technical training in electricity and mechanics. Partnerships with Renault Cacia and CENFIM allow us to work in areas such as hydraulics, pneumatics, welding, machining, among many others.
We work with the best! The ergonomics and gymnastics projects that we have implemented with Fisiomanual's physiotherapists have had fantastic results. Galileu allows us to be at the forefront when it comes to information technologies!
In the behavioral area, more than training, we want to transform people. We achieve this through evolutionary processes based on high levels of motivation and individual support.
We are proud to promote with Low-C the transformative project of Time Management in Outlook. Vantage Training develops skills in foreign languages in a disruptive and effective way and the state of the art in sales and coaching is ensured by José de Almeida and "his" Ideias & Desafios.
Feeling good about what we have already achieved can only make us look forward to an even better future. For us and for our Partners.
The greatness of what's to come is only comparable to the anxiety and willingness to share with you all our future projects!
More than trainers they're
professionals of excellence
We believe in specialization and above all we believe in the "real" experience of those who teach. Nothing is more valuable than living on the ground. That's what adds value to those who come to us and trust our work.
More than knowing, knowing how to do. We bring the work reality into the classroom and promote the sharing of experiences and experiences.
The differentiating knowledge of our pedagogical team stimulates creativity and critical thinking, and how techniques and teachings are transmitted greatly facilitate the understanding and association of previously acquired knowledge.

What do people say about us?
> Testimonials from customers, trainers and partners
Valuing and investing in training for excellence
At Aapico Maia we believe that, through training and the consequent development of skills (soft and hard skills), we will make employees feel equipped with the means and tools necessary to embrace these times of (re)adaptation. Thus, a period marked by instability became an opportunity to anticipate future challenges.
Through a customized training course, with a theoretical and practical component (in the classroom), and complemented with an on-job training period, we were able to transmit and consolidate fundamental knowledge and allow the development of new skills, which enabled them to assume new responsibilities. The fact that it is a customized training path allowed us to simultaneously share goals, motivate, involve and ensure the commitment of our employees.



Ana Pereira
Human Resources Development Manager at AAPICO Maia
F. Fonseca's Client
Training adapted to the reality of each company
More and more, the needs for technical training are specific to each reality in companies and therefore, our training is tailored to the trainee(s).
Training does not just mean transmitting information, it means going further, transmitting our experiences, our working methods, recognizing those already existing in the trainees and knowing how to use them to increase their levels of competence, dexterity in the field and, of course, their know-how.
Our diversified background, attentive to market demand and constant technological developments, will certainly be a lever for increased competitiveness, proactivity and even increased self-esteem and consequent motivation of employees in any company.



Ricardo Gomes
Robotics and industrial automation technician at Renault Cacia
Trainer at F. Fonseca
What's the key for a company to succeed?
For BorgWarner the answer is: attract talented people and develop them.
We are a Product Leadership oriented company, we develop high-tech innovation that helps the world move forward while attracting the best and brightest talent, and for that reason we invest heavily in cultivating and developing our people.
F. Fonseca has been one of the partners that have been with us over the last few years. F.Fonseca's focus on cutting edge solutions and innovation and its search for continuous improvement and excellence are in line with what we expect for the training of our employees. Furthermore, its mission, vision and values are integrated with ours and allow us to speak the same language when developing people is concerned. We hope we can continue to innovate together!

Lucia Pereira
Training and Talent Development Specialist at Borgwarner
F. Fonseca's Client

Promotion of differentiating knowledge!