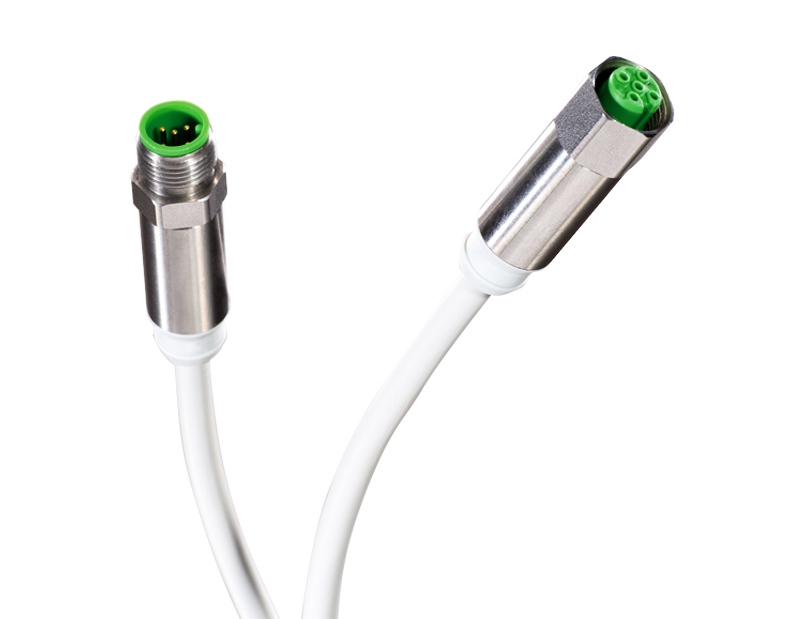 Wide range of solutions for your applications!
Murrelektronik's range of M12 flange plug connectors is comprehensive and offers solutions for all different kinds of applications. One highlight are the food & beverage models, made of V4A stainless steel – their hygienic design makes cleaning very easy.

Murrelektronik's M12 flange plug connectors are available as male and female with different pole numbers, ranging from 4- to 12-poles. There are also flange plug connectors for front and rear panel installation. Models with B- and D-coding can be used in fieldbus applications.

Features
The stainless steel versions are especially appealing for applications with exposure to ag-gressive, corrosive media. The materials include V2A stainless steel (1.4305) or, for the food & beverage industry, V4A stainless steel (1.4404). A hygienic design for food & beverage connectors is very important to Murrelektronik.
This means that the flange plug connectors do not have any sharp edges or indentations where unwanted germs can stay. Instead they feature curved edges that can be easily and thoroughly cleaned.
A special characteristic of Murrelektronik's flange connectors is the molded polypropylene wires in the metal housing. They guarantee high protection from short-circuits. An integrated over-rotation protection ensures easy assembly. All models are available with cables in three standard lengths: 20, 50 and 100 cm.
Industries
All industries, including food and beverages.
Ref. A07009095
F.Fonseca is the representative of Murrelektronik in Portugal.