Process, Instrumentation & Environment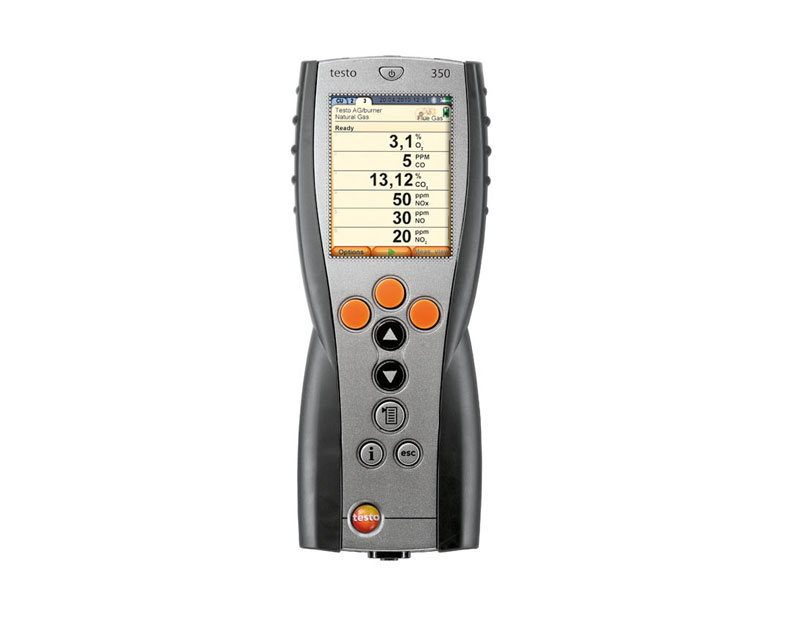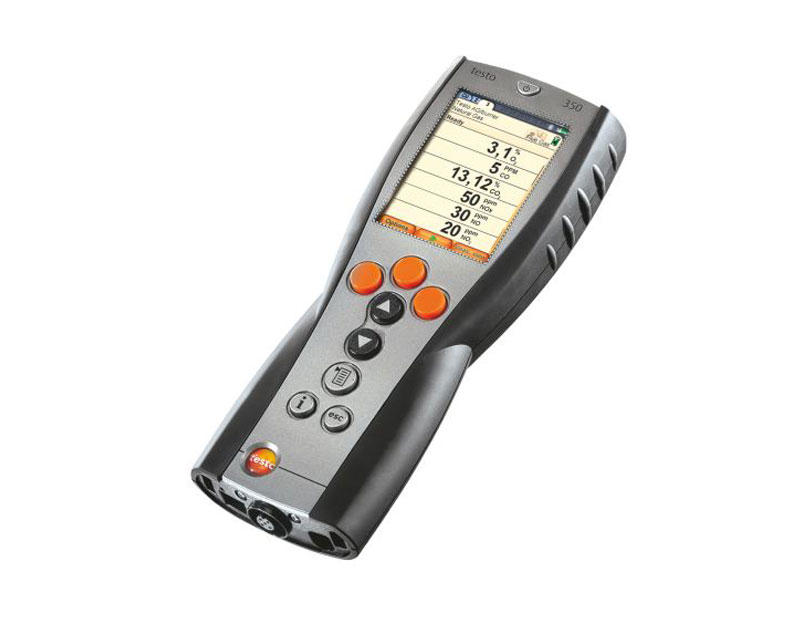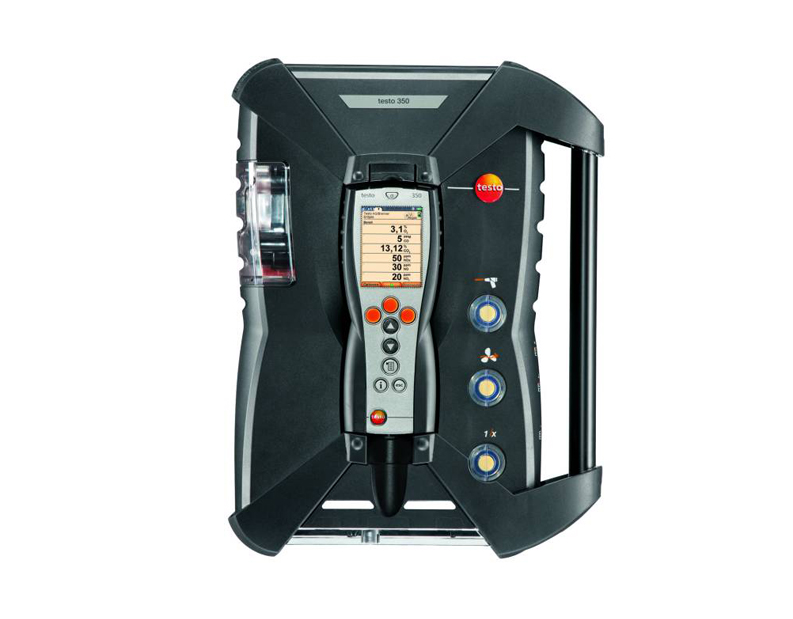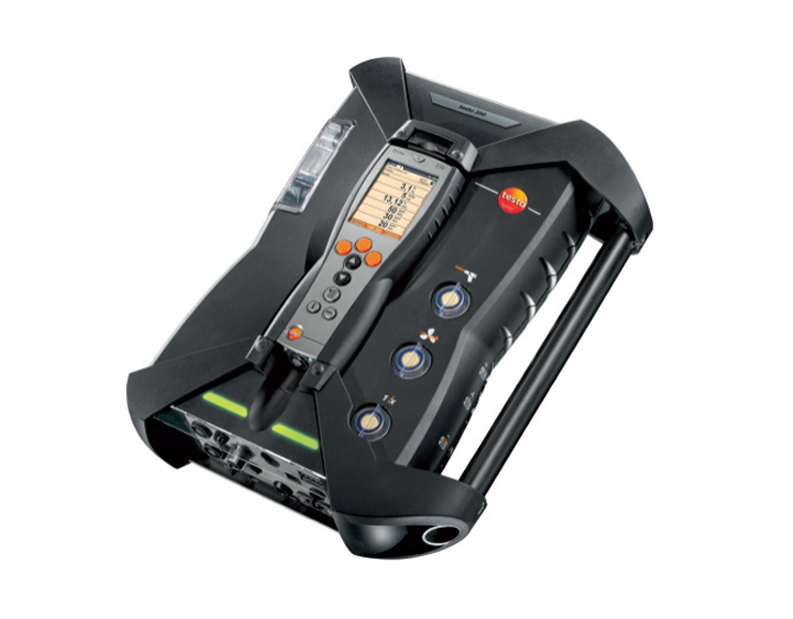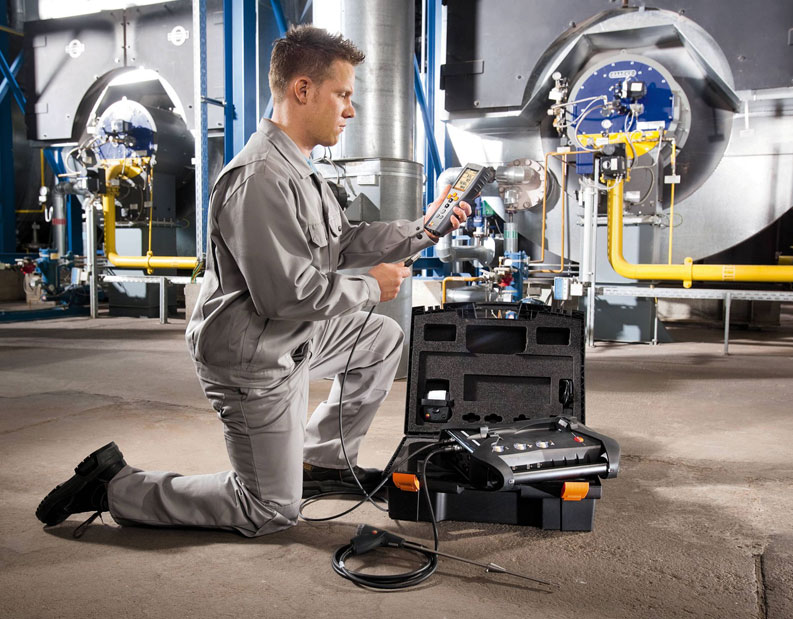 The control unit with the large graphic display is the element of display and control of the Testo 350.

Can be removed and the base is equipped with a rechargeable lithium battery. All settings are performed using the cursor. The presentation of measurement values is performed through multi-color graphics display. Thanks to the internal memory, the measurement data can be downloaded from the box analysis to the control unit. If necessary, can be used and controlled several boxes of analysis using only one control unit.
Features
Operating temperature -5 ... +45 ° C;
Storage Temperature -20 ... +50 ° C;
life 58 h (no wireless connection);
Cell type lithium;
Guarantee 2 years;
Dimensions 88 x 38 x 220 mm;
Weight 440 g;
Memory 2 MB (250000 measured values);
Protection class IP 40.
Advantages
Functioning of the box analysis and transfer of measurement data even when the pipe flue gas and the place setting are separated, especially useful for industrial boilers, for example;
The measurement data can be downloaded from the box analysis to the control unit, meaning that the box may be on-site analysis of measurement for other measurements taken and the control unit to process the measurement data;
To protect the display measurements in long or during transportation to different locations in a measurement system, the control unit can be attached to the box face down analysis.
Industries
Any industry that uses heating through combustion;
Business audits gas analysis;
Project installers.
Ref.
F.Fonseca is distributor of Testo in Portugal.