Login
MyFFonseca
If you do not have an account MyFFonseca, please register and get access to exclusive content to registered users!
Create registry
Login
MyFFonseca
If you do not have an account MyFFonseca, please register and get access to exclusive content to registered users!
Create registry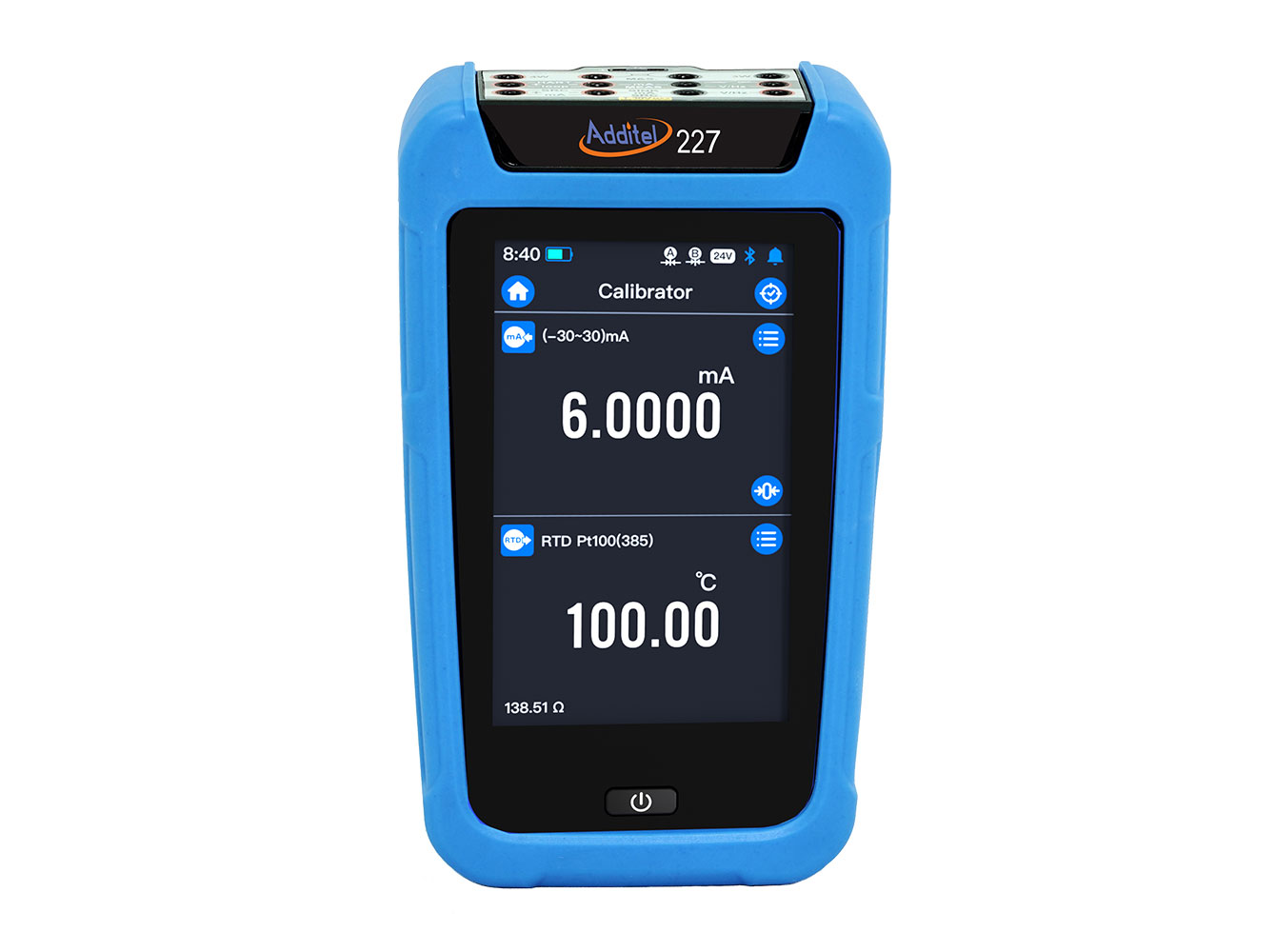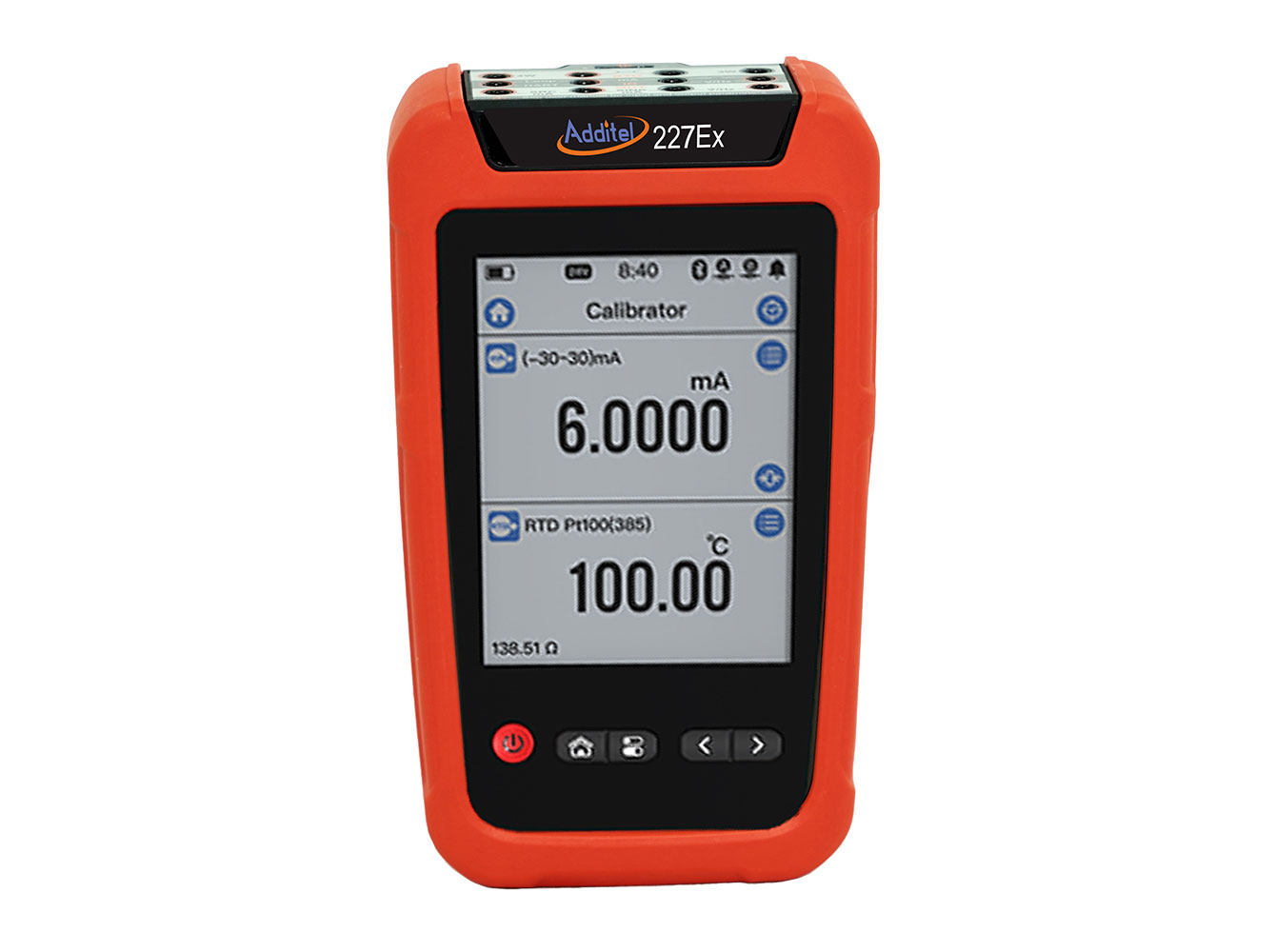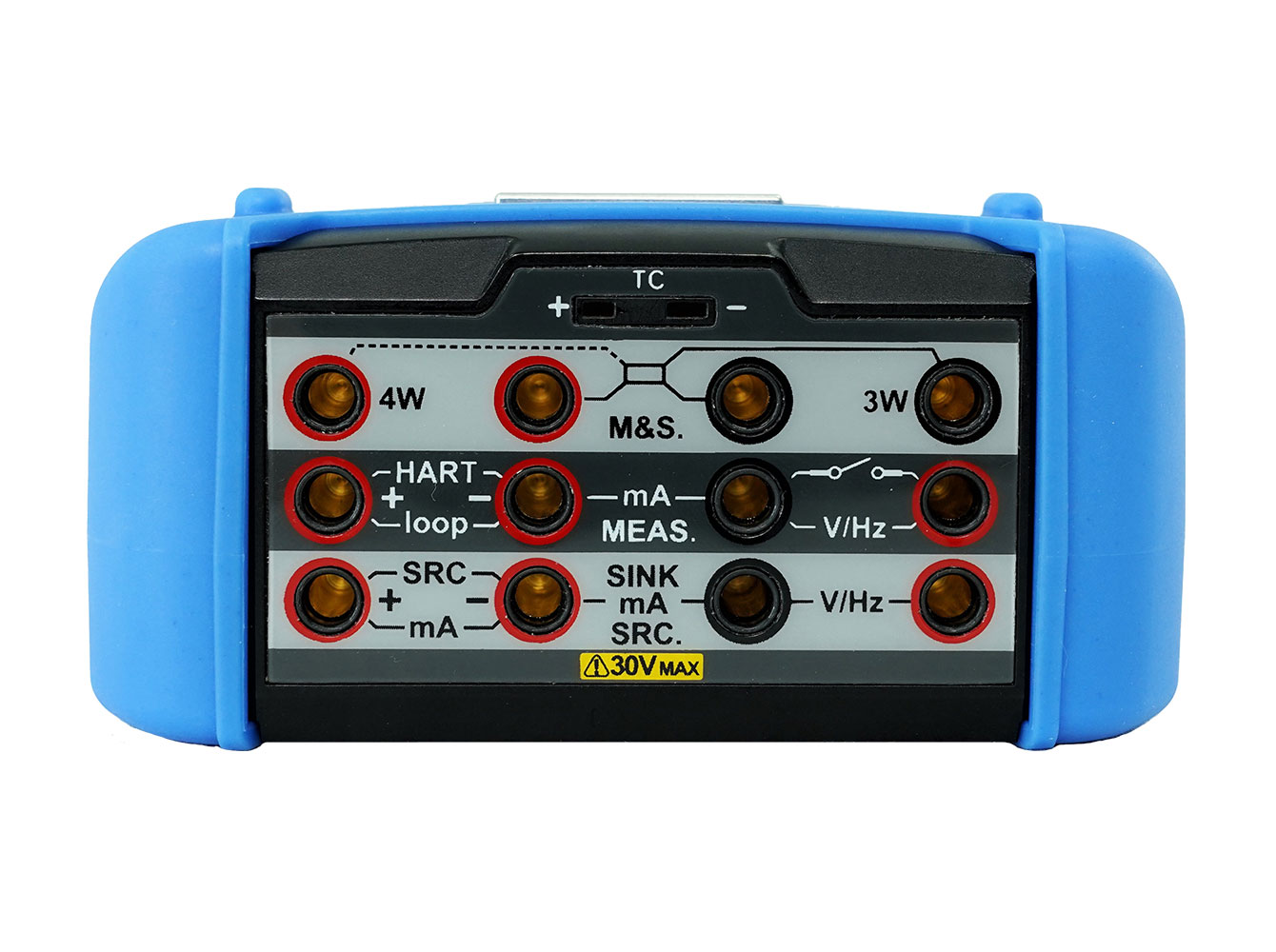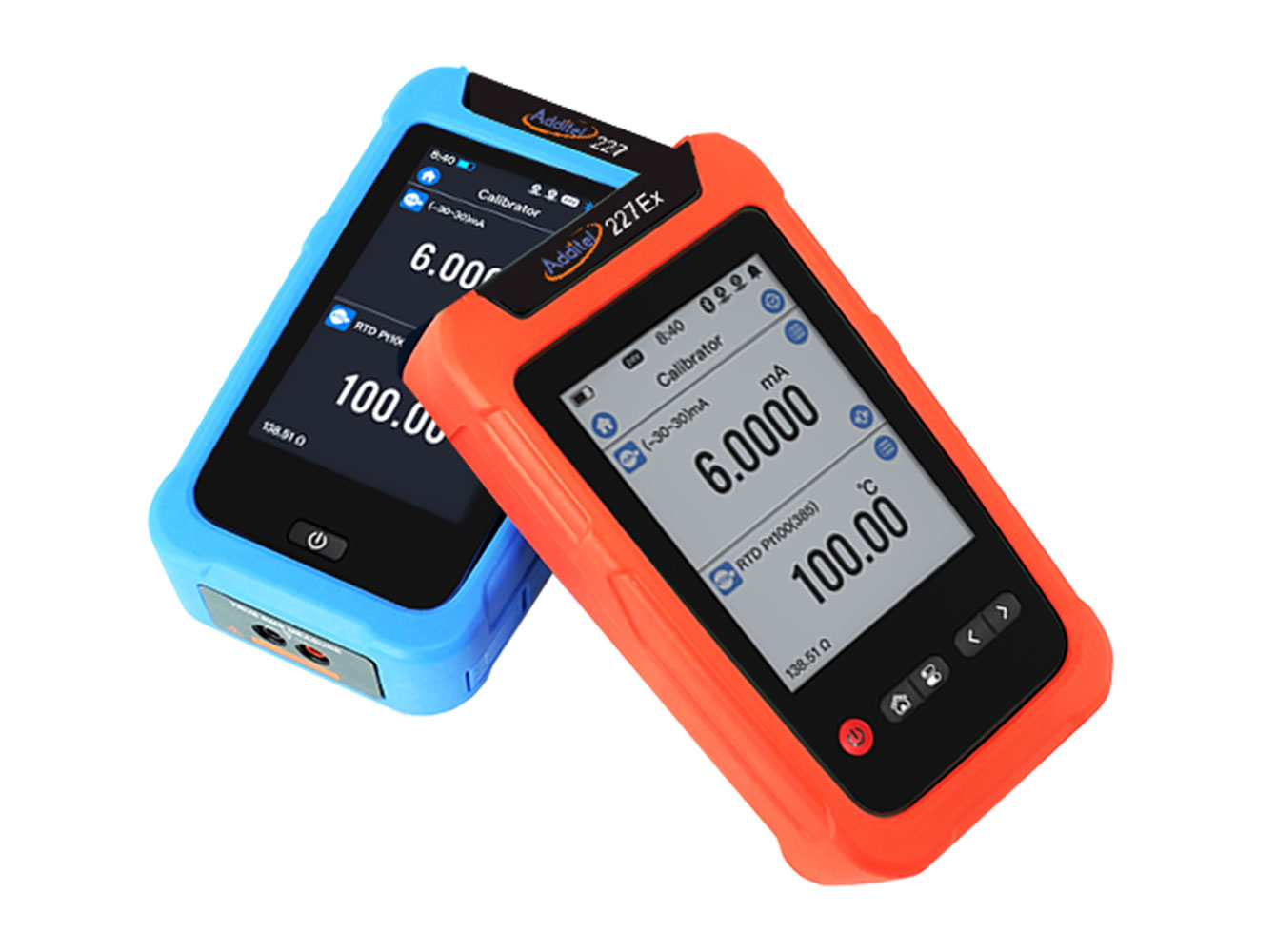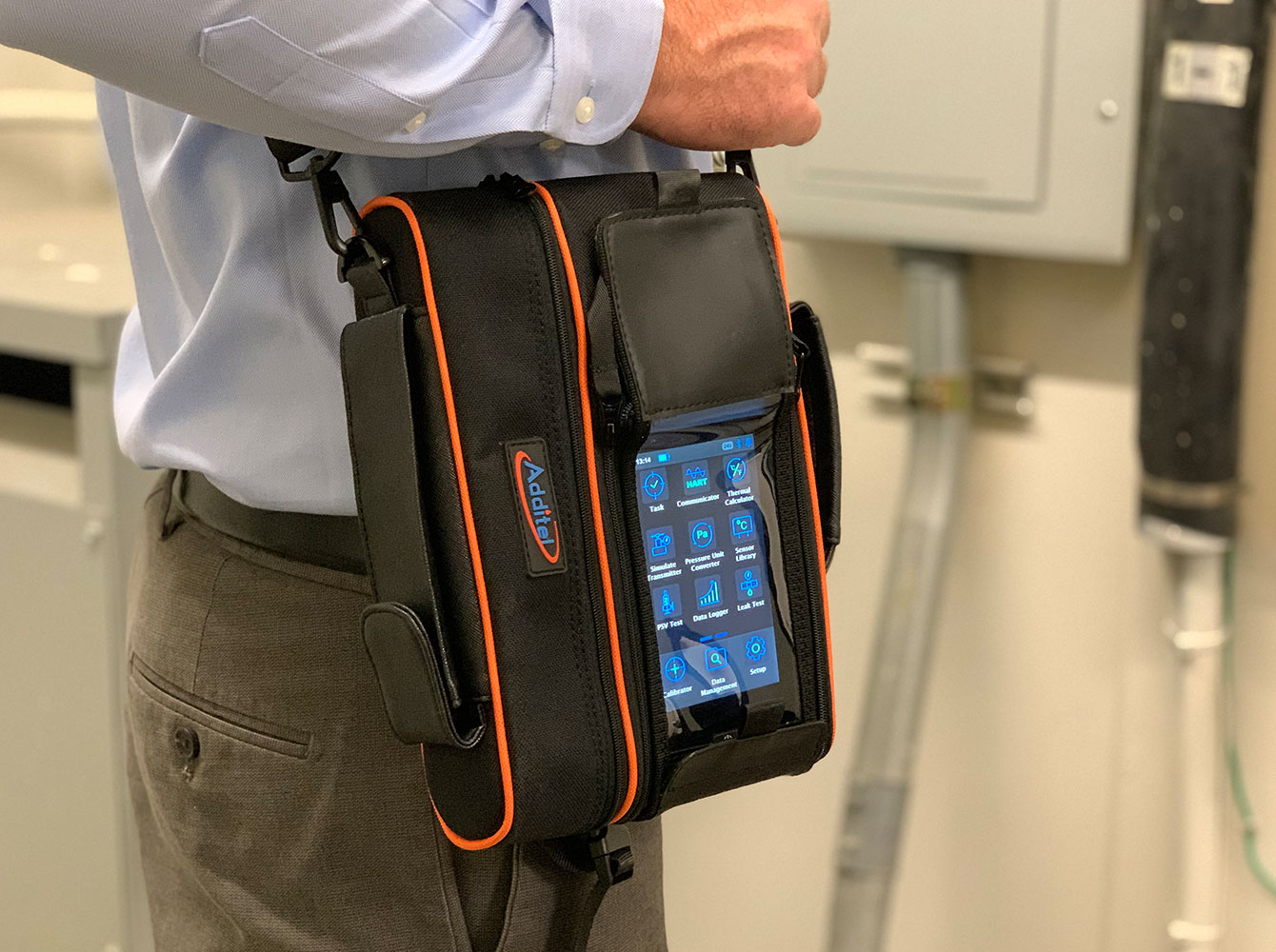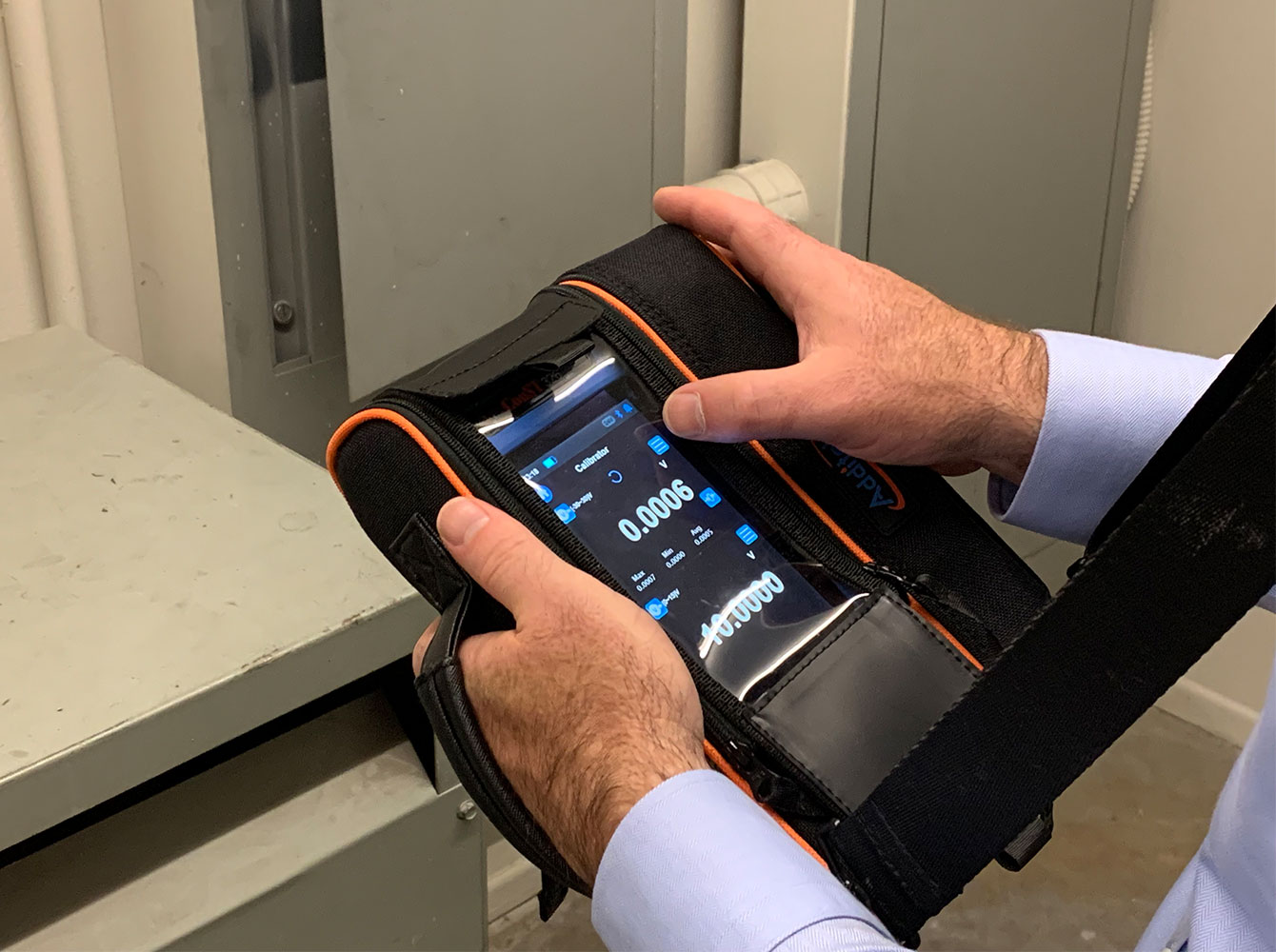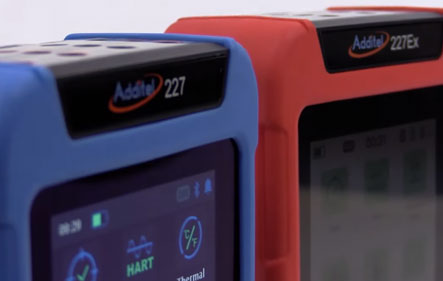 Process, Instrumentation & Environment
Multifunction process calibrator ADT227 - Additel
The ADT227 is Additel's new multifunctional documentation process calibrator that takes portability, functionality and accuracy to a new level and completes the offering with a very easy-to-use color touch screen.

This series includes a documentating pressure calibrator (ADT227) and a documentating process calibrator with HART communication (ADT227-HART). As an option, each calibrator can come with ATEX certification (ADT227Ex) allowing calibrations to be carried out in the most demanding environments.
Being the smallest and lightest process calibrator on the market, it allows readings to be clearly visible thanks to its color LCD screen. All models guarantee IP67 with test drops from 1m high, 4G vibrations, xenon exposure and 130g steel ball drop tests on the display.
The ADT227 brings a new interface to the world of process calibrators. This series improves reading accuracy levels, including electrical accuracy of 0.005% RD + 0.005% FS, static differential pressure accuracy of 0.002% FS and overall improvements in temperature measurement accuracy. Improvements include cold junction compensation specifications on thermocouples and stabilization time.

The Ex versions have passed the most demanding tests by certified entities to ensure ATEX, IECEX, CSA and UKCA certification. These versions can be used in potentially explosive environments such as oil and gas platforms, oil refineries, chemical and petrochemical plants, pharmaceutical industries and electrical and gas processing industries.
The ADT227 comes with a powerful calibration documentation application, which is the solution for automating and managing automatic paperless calibrations. Tasks can be easily created for temperature, pressure, flow and looped instruments. Up to 10,000 documented tasks can be created for the ADT227 and up to 1,000 documented tasks for the ADT227-Ex.
Full HART communication allows working with most HART transmitters (ADT227-HART) thanks to its extensive built-in DD library, which can be regularly updated free of charge. In the ADT227-HART-Ex version we can monitor, control and calibrate HART devices.
To help save time, Additel has added applications such as pressure and temperature converter, thermal calculator, wiring diagram guide, diagnostics center that includes intelligent alarm messages, real-time error reporting and a comprehensive self-test to help you obtain return on your investment in Additel calibration tools.
The ADT227 can record pressure, temperature and electrical signal readings. The recorded values ​​can be displayed numerically or graphically. The memory capacity is 500 records, each of which can have up to 7 channels and up to 100,000 readings per channel. Records can easily be exported via Additel software. And each session can easily be set to an interval and each reading comes with a date and time.
Environmental conditions were also considered, such as temperature and humidity. To combat the external elements Additel has engineered a unique internal circuit design and process technology to allow maximum confidence in your most critical calibration and measurement jobs.
Non-Ex version is equipped with RMS effective true value function of several waveforms without the need to consider distortion or shape parameters and other errors caused by various waveforms.
The user can connect with their mobile devices to the ADT227 via Bluetooth and Wi-Fi at a distance of up to 20mts. The USB-C port allows cable connection as well as charging the removable li-ion battery, whose charge allows use for up to 35 hours.
Features
Sourcing, simulating and measuring pressure, temperature and electrical signals;
Built-in full HART Communicator (ADT 227-HART);
Built-in barometer;
Intrinsically safe models available (Ex);
Large smartphone like touchscreen user experience;
USB type C and Bluetooth communications;
IP67 rated;
High voltage measurement capability (300V AC);
True RMS voltage meter capability;
Dual channel pressure module ports;
High static differential pressure measurement 0.002% FS;
ISO 17025-accredited calibration w/data included.
Advantages
Portability (size and weight);
User-friendly interface;
Precision;
Time-saving applications.
Industries
Chemical and petrochemical industry;
Electricity and gas production;
Industrial maintenance;
Oil and gas platform;
Oil refineries;
Pharmaceutical industry.
F.Fonseca is the representative of Additel in Portugal.