Login
MyFFonseca
If you do not have an account MyFFonseca, please register and get access to exclusive content to registered users!
Create registry
Login
MyFFonseca
If you do not have an account MyFFonseca, please register and get access to exclusive content to registered users!
Create registry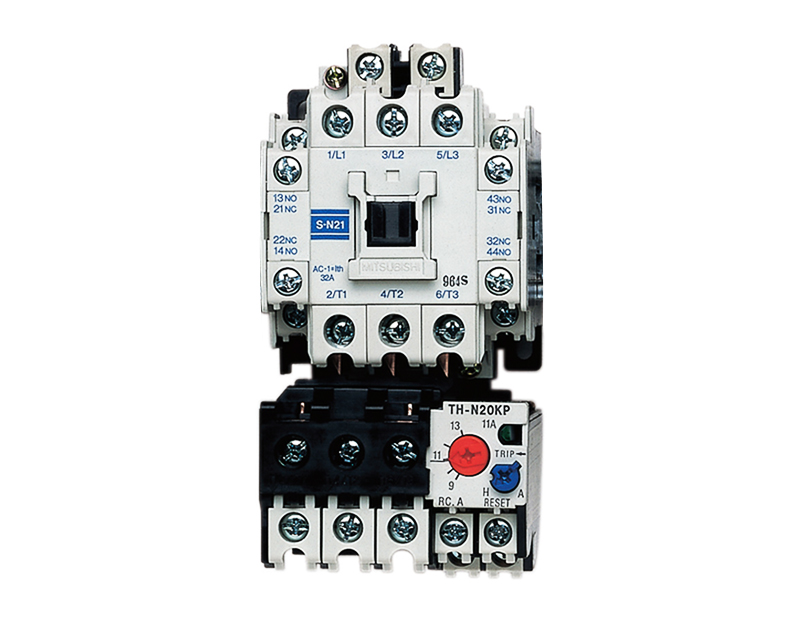 Industrial Automation
Contacters MS-N series – Mitsubishi Electric
Low Voltage Magnetic Contactors and Relays, Thermal Overloads.

Compact dimensions, modular expansion options and a power-saving design - those are the key characteristics of Mitsubishi Electric low-voltage switchgear products. The MS-N series includes magnetic contactors, thermal overload relays and contactor relays. DIN installation rail support and standardised terminal spacing make installation and wiring particularly simple.
The consumption of electricity continues to grow internationally. The
evolution of controlling this demand has seen Mitsubishi Electric
look for new ways to offer efficiency and safety within its comprehensive range of magnetic contactors and relays.
Designed with ease of use in mind , the MS-N series of contactors and relays can all be DIN rail (35mm wide) mounted. For easy wiring, coil terminals are arranged on the upper side of the device. Aside from the easy inspection of contacts and the availability to add surge absorption, the MS-N series offers a world first in the area of finger protection and terminal connection, known as the "CX" feature.
In the medium and larger size contactors, Mitsubishi Electric patented the design and use of a DC electromagnet with AC operation. This provides lower power consumption, less noise or surge when switching a coil and the elimination of humming by use of DC excitation.
A complete range of low voltage control products is available and includes special application models for any unique requirements.
Advantages
Incorporation of CAN terminal for simple wiring.
Unified design for N series
The design has been unified for the MS-N series;
The front face of the product is a bright white color, making the inside of the panel; brighter and providing a clean image.
Arc space reduced to approx. one-third!
By adopting the new extinguishing mechanism, the arc space has been reduced to approx. 1/3 (Mitsubishi comparison).
Compatible with International Standards
Most of Mitsubishi's standard products comply with International Standards;
Applicable standards: JIS, JEM, IEC, EN, VDE, BS;
Approved standards: UL, CSA, LR, BV, NK, KR, TÜV, GB;
By adopting a CAN terminal, there is no need to remove the screws, and losing of the terminal screw is prevented by the integrated screw holder and terminal screw. The terminal screw is set in a plastic screw holder. When each pole is moved and the screw loosened, the screw is naturally set in the screw holder;
This is Mitsubishi's original CAN terminal. (Patented) (S-N10CX~N35CX, SD-N11CX~N35CX, SR/SRD-N4CX).
Industries
All industries.
Ref. A0454303600052570
F.Fonseca is the representative of Mitsubishi Electric in Portugal.