Process, Instrumentation & Environment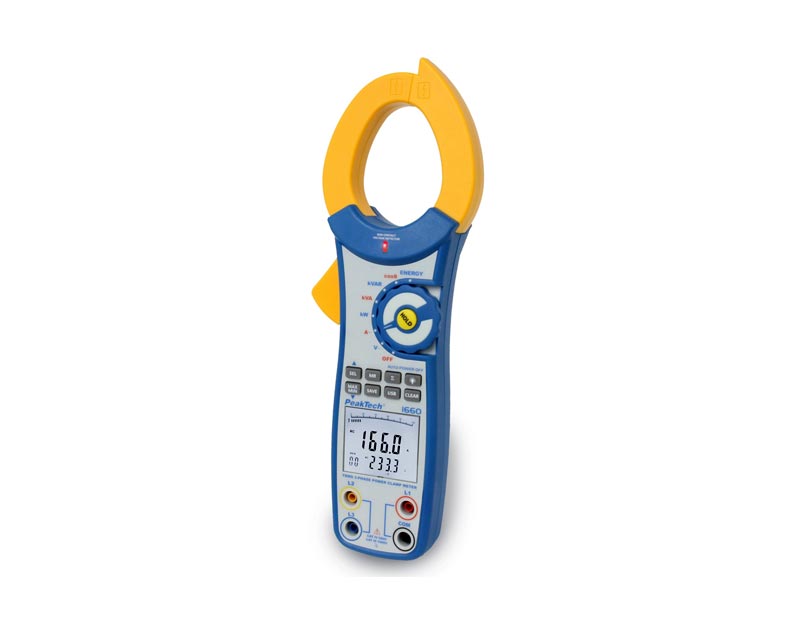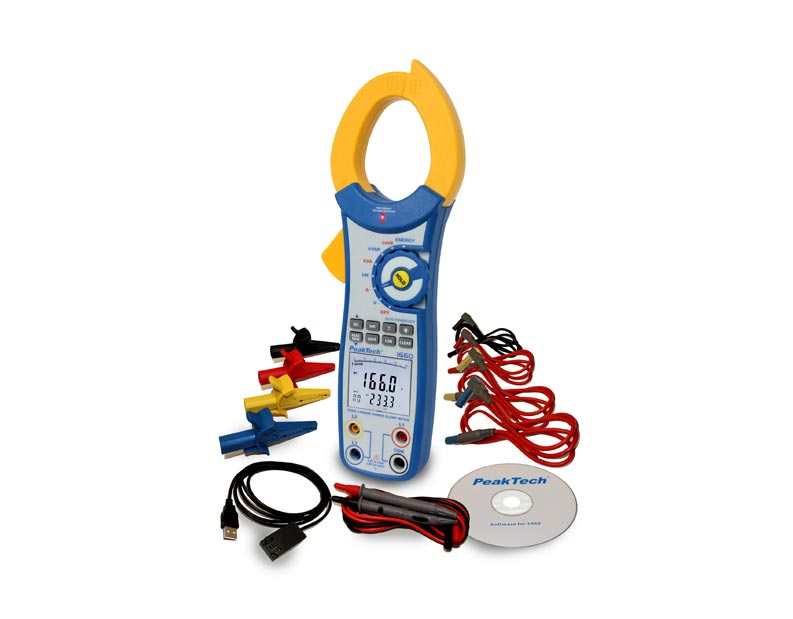 Clamp meter for Power and consumption of energy in single or three phase balanced system.

Very economical and portable instrument that allows measurement of AC Voltage and Current, Phase Angle or Power Factor, Active, Reactive and Apparent Power, Frequency and Energy. On the other hand Peaktech allows registration of up to 99 value readings and the connection to the PC with software monitoring in real time.

Features
Display LCD with backlight;
Interface USB 2.0;
Measurement of Current up to 1000A and AC voltage up to 750V AC;
Analysis of single and balanced three phase systems;
Equipment Meets EN 61010-1 CAT III 1000V;
Includes carrying case, probes, USB cable, software, battery and manual.
Advantages
Allows measure of the energy consumption and also allows the verification of the power factor without using one complex and expensive analyzer energy.
Industries
Electricians;
Electrical maintenance departments;
Auditors and inspectors;
Installers of renewable energy systems.
​​​​​​​
F.Fonseca is the representative of Peaktech in Portugal.