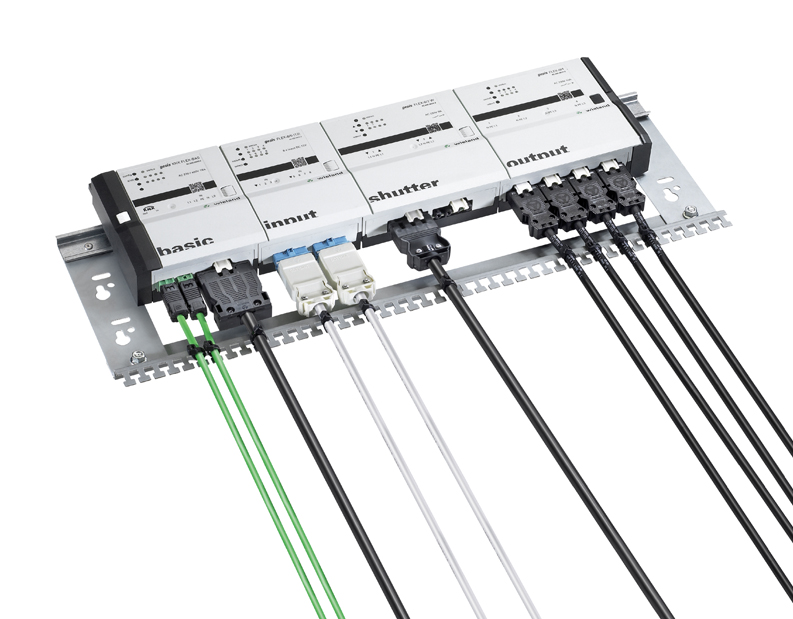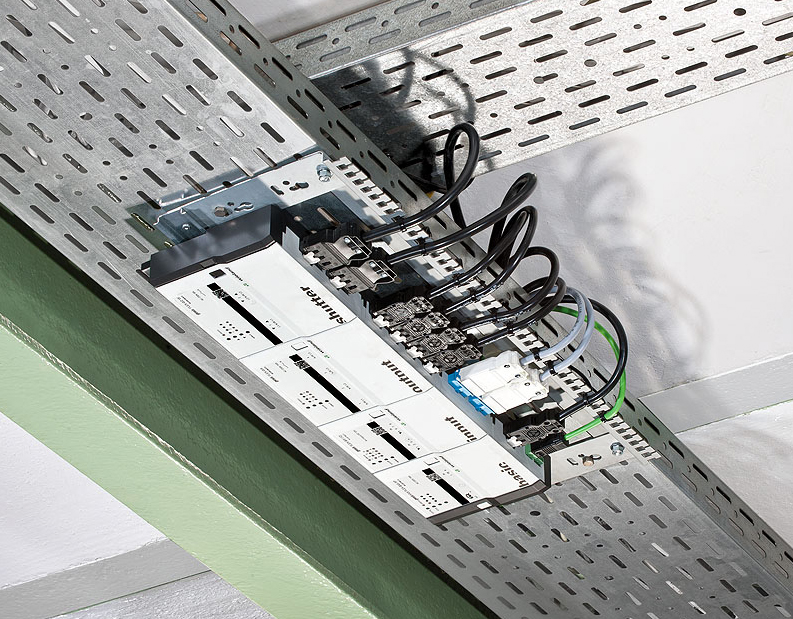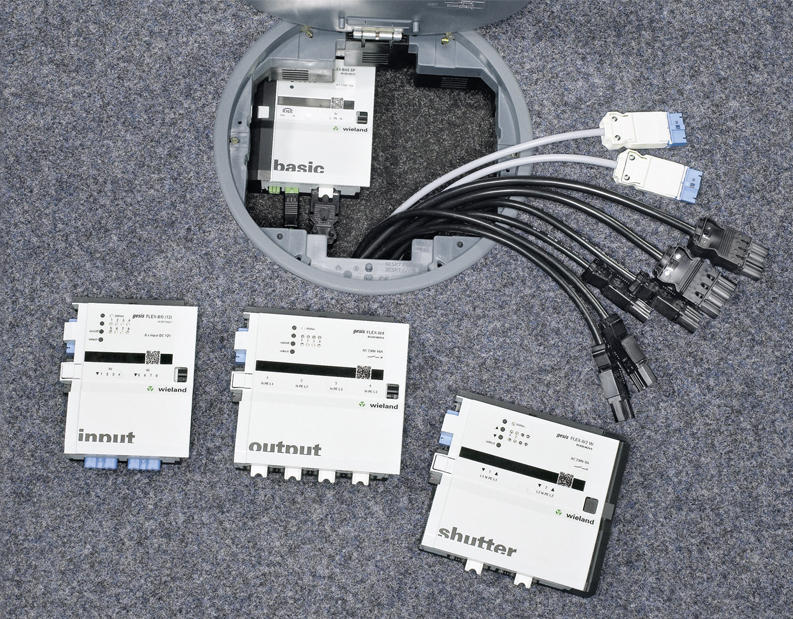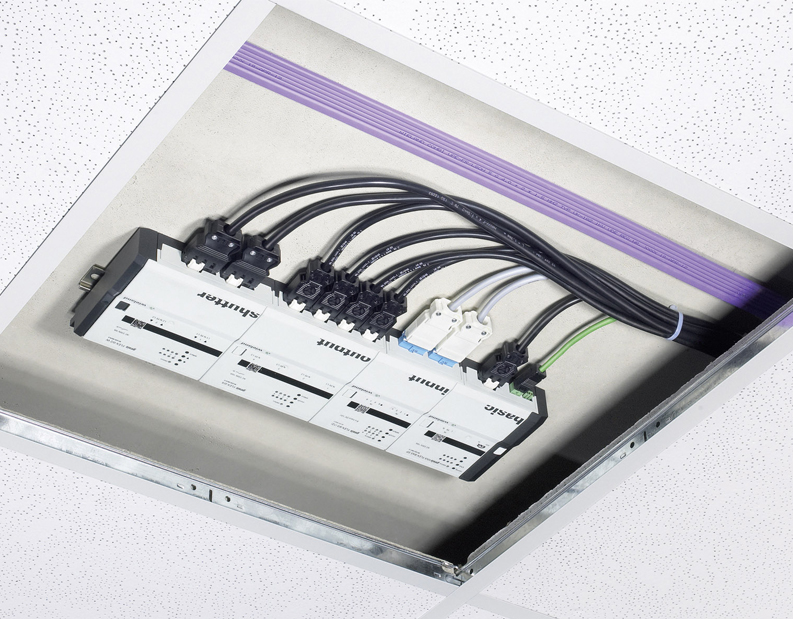 Prepare your installation for the future.
In terms of flexibility, safety, and efficiency, decentralized room automation already sets the standard.

With the modular and extremely flexible system gesis® FLEX Wieland Electric provides a TOP solution for the control of sunblinds, shading, lighting, heating, cooling, ventilation, integration of buttons, and many more requirements in room and building automation.

The consistent use of the standardizes systems KNX, EnOcean, DALI and SMI for the compact and entirely pluggable devices increases the profitability and sustainability of any property.
Features
Compact: flat design; fits into any installation space (floor, wall, ceiling);
Modular: only required functions are installed; only one physical address;
Pluggable: 100 % pluggable modular system; pluggable input/output cables; quick and error-free installation;
Decentralized: full functionality during bus failure; smaller sub-distribution / utility rooms.
Advantages
Future-proof: standardized systems; easily extendable due to pluggability;
Easy to install: optimum installation in false floor or on/under cable duct; all cables from one side; quick mounting accessories;
Easy to engineer: modular planning; standardized functions and modules;
Easily commissioned: integrated manual operation; pre-function test without bus connection; exchange of extension modules does not require re-programming.
Industries
Building electrical installations, for example: office/functional buildings; education/conference centers; medical care; hotels.
F.Fonseca is the representative of Wieland Electric in Portugal.