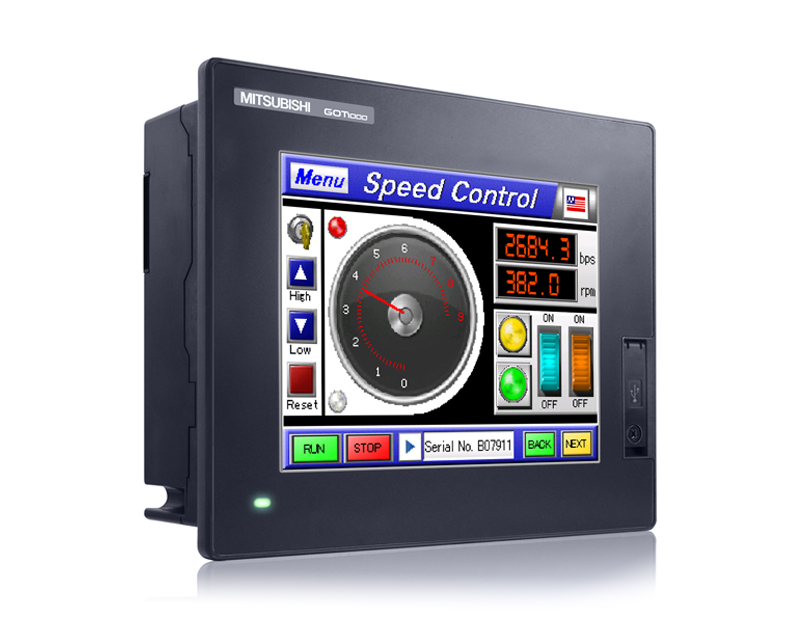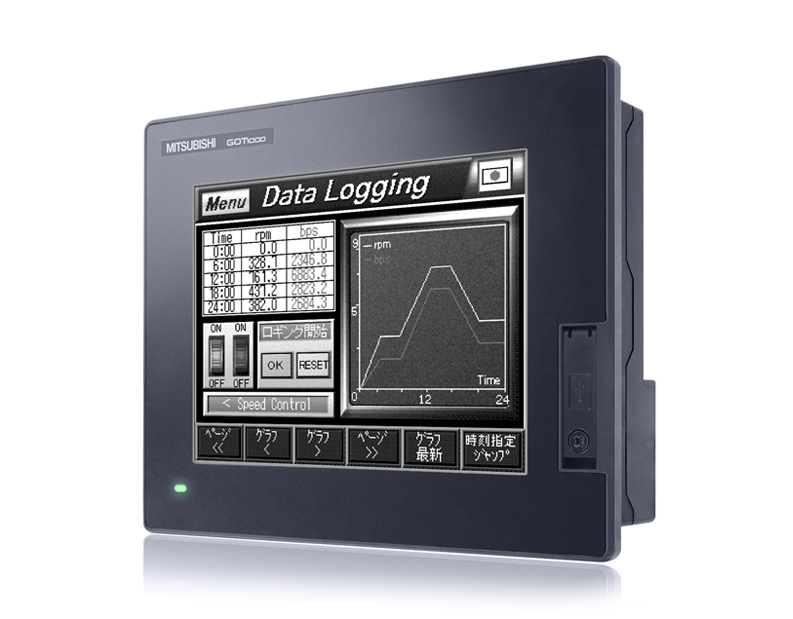 GT14 The new standard for 5,7" touch panels from Mitsubishi.

This HMI incorporates advanced features and integrated Ethernet communication, all at a competitive price. The GT14 will answer the needs of a variety of installations and applications.

The GT14 has a display of 5.7" and is available with TFT screen with 65,536 colors and 16 monochrome shades of gray. It has Ethernet port and two serial ports (RS232 and RS485/RS422). Complementing these features, the GT14 has a capacity of memory expansion and data storage via a USB host port and input the SD memory card.
Features
Display 5,7" IP67 frontal;
Communication: Ethernet, RS232, RS485/422, USB host, USB device;
2-drive connection;
Memory 9MB, external CF card.
Advantages
Data loging;
Backup/Restore;
VNC server;
Transparent mode;
Script, recipes, alarm.
Industries
All industry.
Ref. A0452211200248881/A0452211200248880
F.Fonseca is the representative of Mitsubishi Electric in Portugal.