Login
MyFFonseca
If you do not have an account MyFFonseca, please register and get access to exclusive content to registered users!
Create registry
Login
MyFFonseca
If you do not have an account MyFFonseca, please register and get access to exclusive content to registered users!
Create registry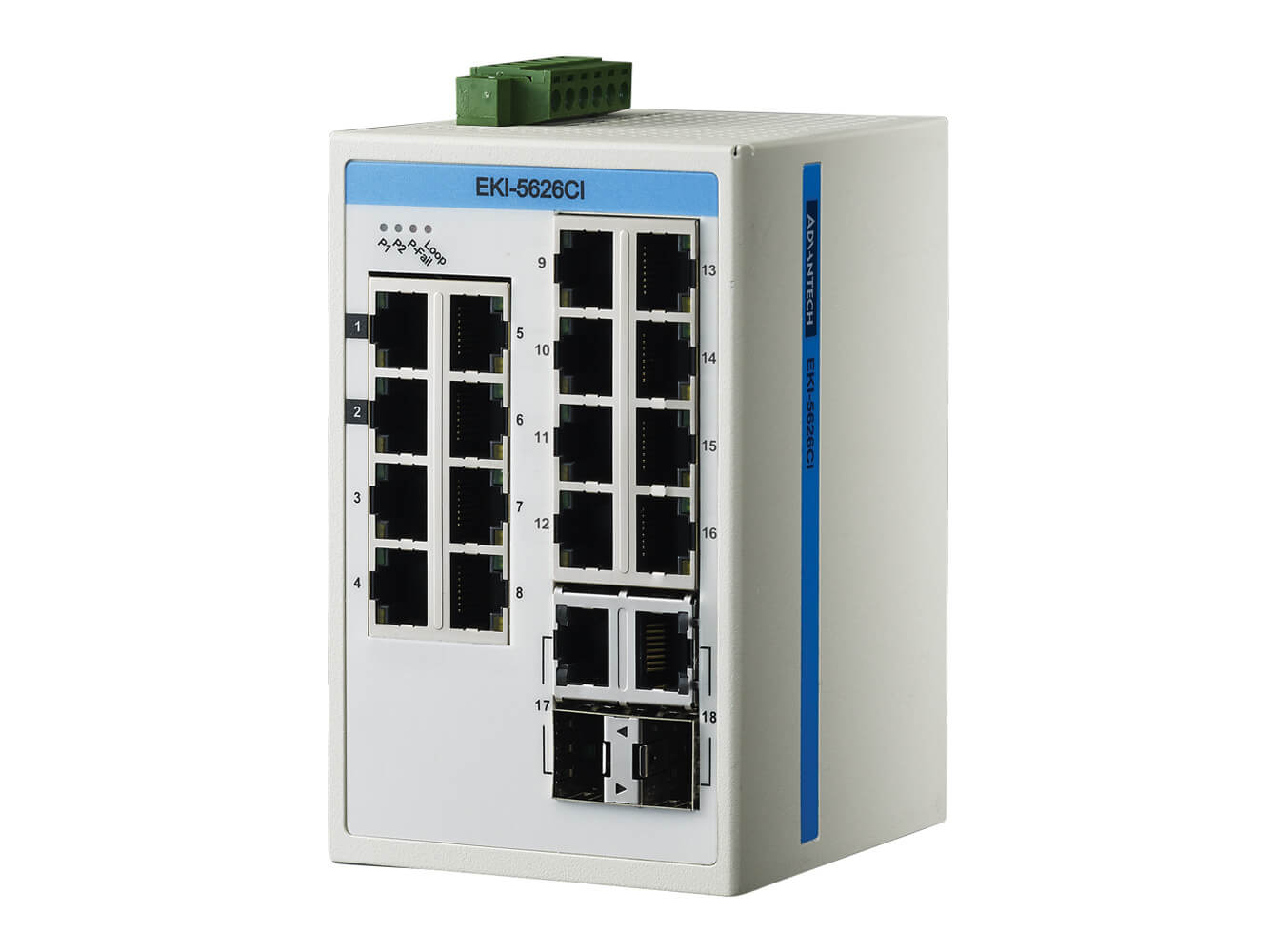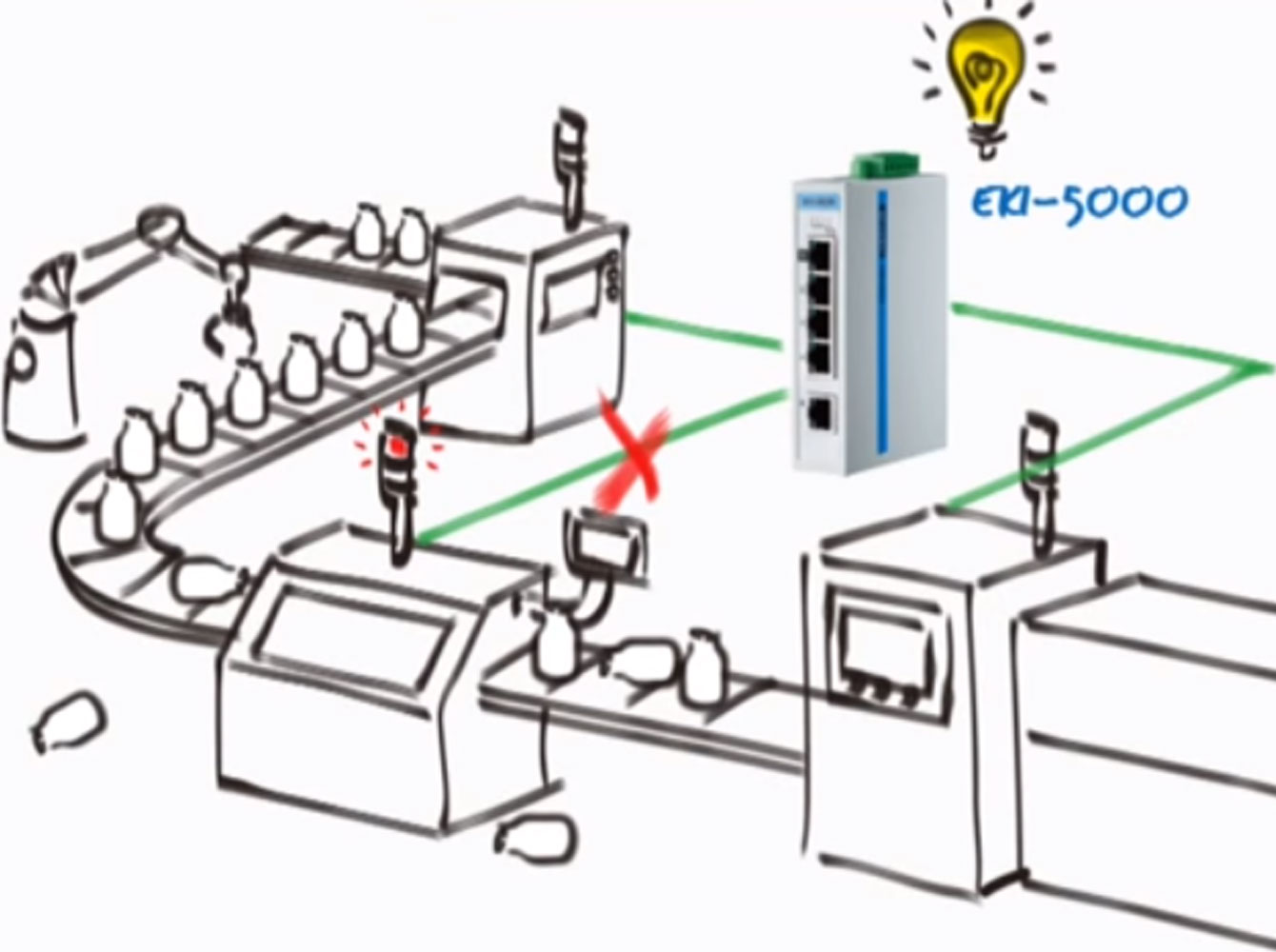 Process, Instrumentation & Environment
Industrial Ethernet switches EKI-5629C/CI and EKI-5626C/CI - Advantech
The EKI-5629C/CI and EKI-5626C/CI from Advantech, are the world's first convergence switches for process control and IT networking management.

This series uses Modbus/TCP to communicate with the SCADA software and SNMP to communicate with the NMS (Network Management System) at the same time, thereby allowing full read control over the devices either for control engineers or for IT. The devices come with the Port-based QoS, for deterministic data transmission, which allows the priority ports to prioritize the traffic coming over those ports and delay the less immediately necessary data over the remaining ports.

The Advantech EKI-5629C/CI and EKI-5626C/CI switches use the highest quality components, to enable the range to operate in temperatures between -40 and 75°C, along with EMS Level 3 protection to repel electromagnetic interference for industrial resistance.
Features
Communicates with SCADA software via Modbus/TCP;
Communicates with NMS (Network management system) via SNMP;
-40 ~ 75°C operating temperature range;
EMS level 3 protection for extreme outdoor environments;
12 ~ 48 VDC (8.4 ~ 52.8 VDC) wide-range power input;
IEEE 802.3az Energy Efficient Ethernet (EEE);
Loop detection.
Advantages
The model EKI-5626 uses Port-based QoS for deterministic data transmission avoiding traffic jams and poor quality of service in case of video on demand, voice over IP or even industrial protocols packets loss;
It supports redundant 12 ~ 48 VDC power input in order to avoid communication fail and P-Fail relay to communicate to the control room and alert the maintenance that the switch is only working with one power supply and immediate actions are needed;
Jumbo frames are used on local area networks that support at least 1 Gbps and can be as large as 9.000 bytes, enabling jumbo frames can improve network performance by making data transmissions more efficient. The CPUs on switches and routers can only process one frame at a time, by putting a larger payload into each frame, the CPUs have fewer frames to process so, in return, this can reduce the amount of heat the network devices generate.
Industries
Any type of industry or application that needs a communication network with heavy traffic between devices.
F.Fonseca is the representative of Advantech in Portugal.